I'm currently packing my stuff to go to Panama! We leave early tomorrow morning and will be staying with my parents tonight so they can give us a ride to the airport. So far I have snacks packed.
And a pile of clothes I want to bring. Now I have to A.) Find my travel back pack and B.) Find a way to fit all this stuff in!
After a very short work shift I did a quick walk by of the Farmer's Market for samples, grapes and a plum.
Lunch was a beautiful salad and a granola bar. Plus, a few handfuls of trail mix as I packed those snack bags! BIG handfuls
I also hit up TJ's and sampled their chocolate dipped almond horn <- BUY THAT!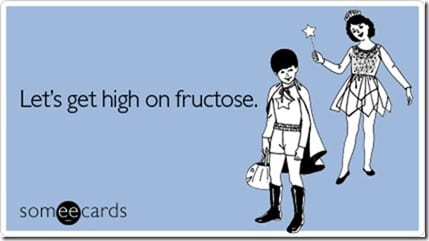 Anyone want a taco?
(source)
It's time to figure out what you are going to be for Halloween 2011! Do you know yet? I have my costume, but love thinking up good ideas for my little brother and my friends. Last year Matt was a Chilean Miner. Two years ago Michael Phelps – he won a school contest both times!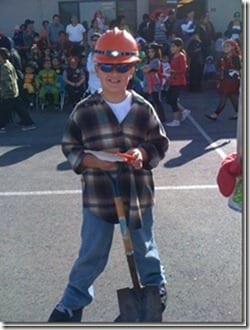 So, I was doing research last night and had some fun…
More than baby costumes, I LOVE dog costumes!!! I think dogs enjoy getting dressed up. I mean, they're always smiling no matter what…
(source)
Impressive, right?!
(source)
One year I was a "one night stand" for work and won a contest for funniest costume! I don't have a picture (major fail), but of course other people have thought of this…
Ben and I have only dressed up together the year before last (in Maryland!). We were the Flintstones and it's one of my favorites because we made our costumes! We're not that crafty so it's a big deal for us
Do you know what you're going to be? Do you have a link to the world's best Halloween costume? If so, please share!