Every Tuesday and Thursday for the next 12 weeks I will be coaching an entry level 10K running group. It takes about an hour to get there so I leave my house tiny condo by 5pm and don't get home until almost 8pm.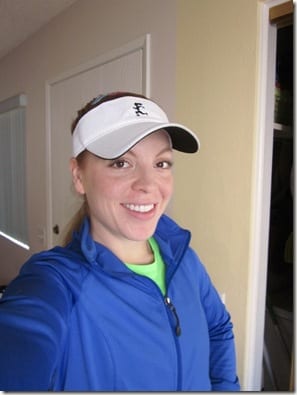 I wasn't sure how to plan my eating around this schedule, so I may need to change it up but for today I decided to eat "dinner" before running and plan for a hearty snack afterwards.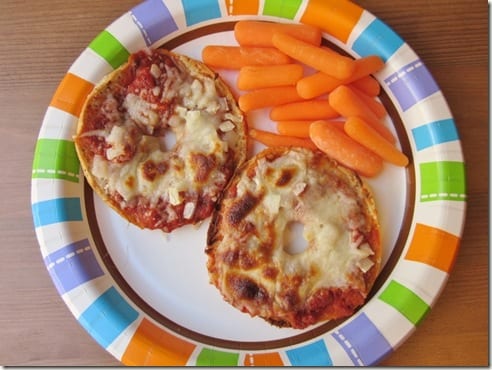 After I took the first picture I completely covered everything in parmesan and red peppers. So good.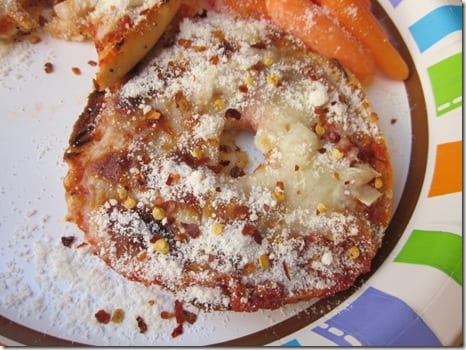 Then, I headed to the beach for our first Spring Training run!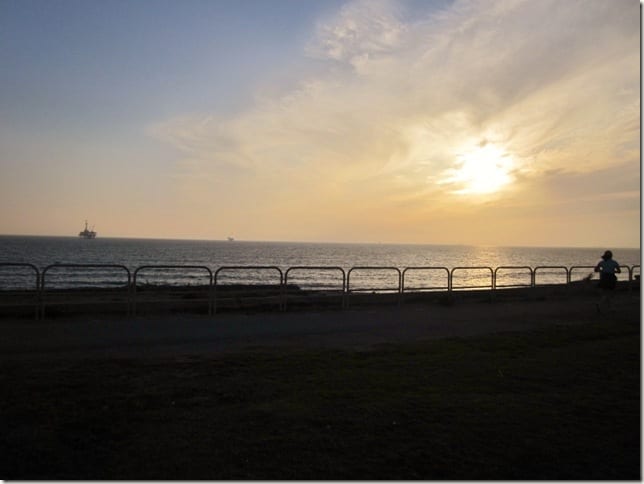 I love running at the beach, so I won't complain about the commute at least not today.
For the first run we did 40 minutes of  4:1 run/walk intervals. This group starts off really slow, so if you are new to running and want to give it a whirl email me and I'll put you in contact with a group. We offer 5K, half mary and full training as well.
When I got home I was HUNGRY. All day I planned on having a smoothie in a bowl with granola for my second dinner, but decided to make something warm instead. I made a big bowl of oatmeal with cottage cheese, chia seeds and lots of PB. It was a good choice.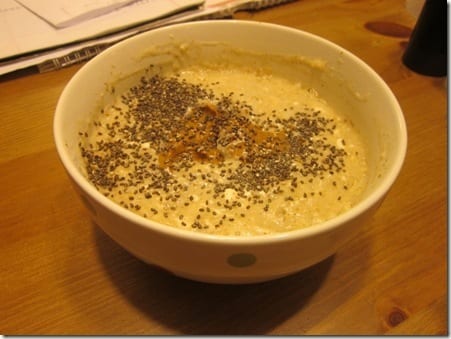 *This late 2nd dinner was eaten at 8:15pm and technically breaks the first rule from my new 30 Day Challenge. But, I can't really predict what time I'll be getting home after the group. The point of the 8pm rule is that I eat my last meal of the day and get out of the kitchen.
See you in the morning!