Good Morning! I started my day with an easy walk and planned to go to yoga at 8:45am. Then, as I was eating breakfast a huge chunk of my tooth broke off! Now I'm on hold with our insurance trying to figure out where I can go to fix it…
Since I'm on hold and have 995 minutes to kill I thought I'd share my iced coffee recipe…
Disclaimer: It is physically impossible to make iced coffee as good as Dunkin Donuts at home. I can't make miracles or DD iced coffee…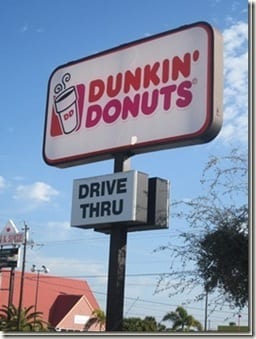 First, start off with good coffee. I've tried a lot of different kinds and am loving this one right now.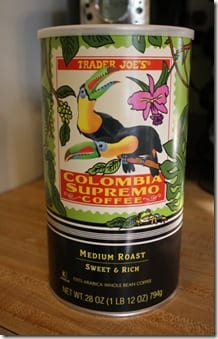 I brew it strong so the ice doesn't make it too weak. I brew a BIG pot of 10 cups and use 5 HEAPING tablespoons.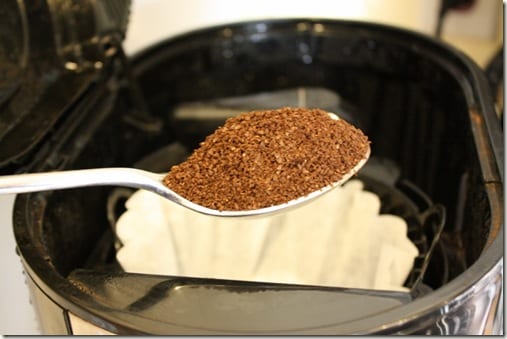 Then, I put it in a big pitcher  to chill overnight, or for a minute until I want another cup…
If you have extra that doesn't fit in the pitcher pour it into an ice tray. This trick prevents the iced coffee from getting too watered down too!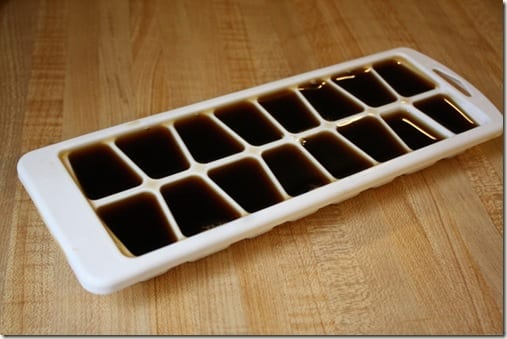 Then, pour it over some milk or soy milk (NOT: Almond Breeze because it curdles) and sweeten if you want. I use milk and stevia. Slurp!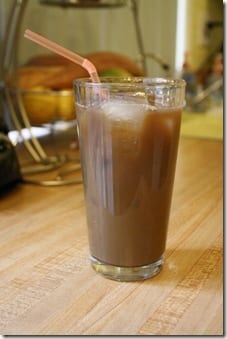 I wanted a yogurt bowl for breakfast and ended up with a huge mish-mash of foods!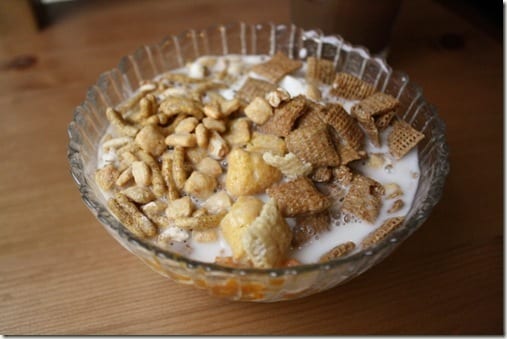 A little big of Siggi's and a lot of cottage cheese. I've decided I'm not a fan of Siggi's – too tart for me.
There's also some pumpkin under there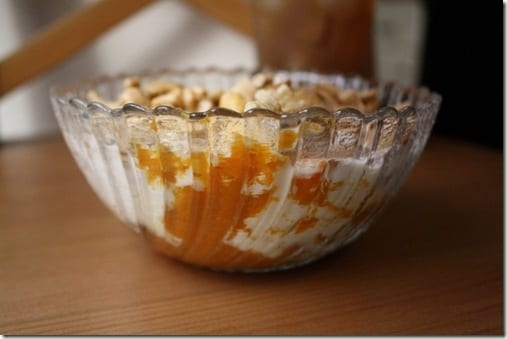 Enjoyed with some lovely iced coffee.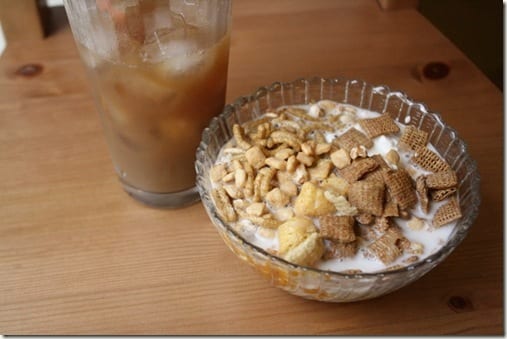 Then, my tooth broke and yoga was canceled so I can get an emergency appointment at the dentist
Wish me luck!