This morning I had a Fitness Assessment at my gym. I was supposed to have one when I first joined in December, but they never contacted me about it. Anyways, I had my weight, arm/hip/waist measurements, body fat, flexibility and heart rate (after a step test) measured.
Seeing all these number made me see my strengths and weaknesses and what exactly I would like to improve. Even though I'm not obsessed with the scale at all, it is very frustrating that it's not budging. I feel like I'm doing great with Intuitive Eating, but I have not lost any weight since tracking it in the beginning of the year (ouch).
Intuitive Eating is helping me maintain (which is good, and will be the long term plan once I get where I want), but not lose (which is my goal). I am not going to ditch IE and join Weight Watchers/Jenny Craig/Nutrisystem tomorrow, but I have decided to focus on weight loss for the next 30 days with a challenge.  Also, I'm going to track my body fat and measurements in addition to my weight for updates.
I believe the phrase, "You get Fit in the Gym and Lose Weight in the Kitchen". Since my fitness assessment showed that my fitness levels are good/excellent (except for flexibility!) I need to work on the kitchen part.
RER's 30 Day Lose Weight in the Kitchen Challenge:
1. Close the kitchen and brush teeth at 8pm every day (I already set my cell alarm to go off at that time).
2. Plan my afternoon snack in the morning (to prevent random grazing through the kitchen all day).
3. Stop eating mayonnaise by the spoonful. (Don't tell me I'm the only one who does this.)

www.nataliedee.com
Lunch! I busted out a frozen meal today, mostly because it was taking up precious space that I'd rather fill with ice cream frozen bananas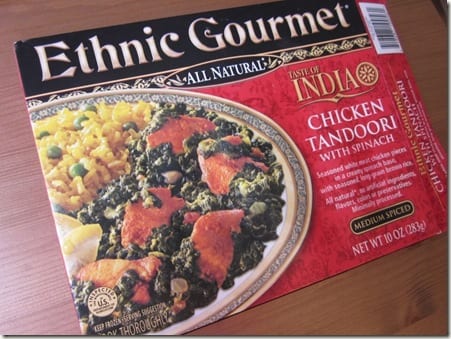 I threw this Indian lunch on top of a bed of lettuce and onions…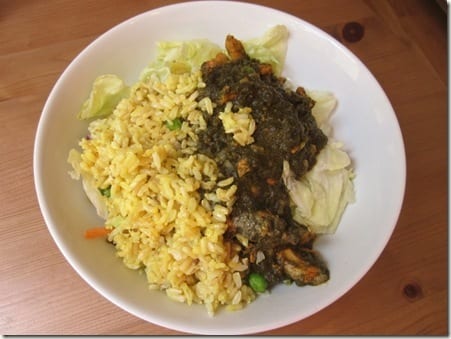 Since the meal is only 200 calories I paired it with some cereal so I wouldn't need another food break for a few hours.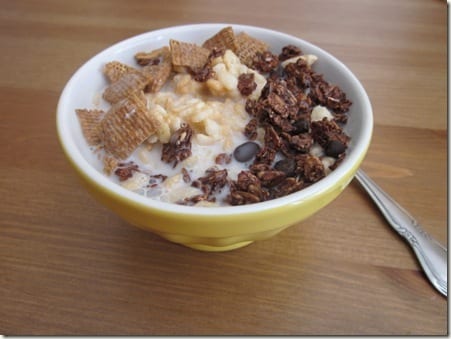 Vegas is back to feeling like his old self and wanted to say "go away" "Hello!".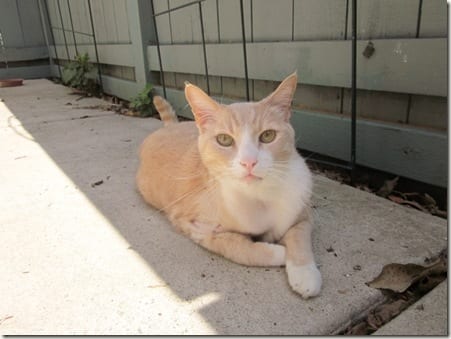 I have my first running group meeting tonight! Wish me luck