Today is my first day of training for the Long Beach Marathon. I put together a program based on a 3 day a week training plan, but will have an optional 4th run day every week depending on how I feel.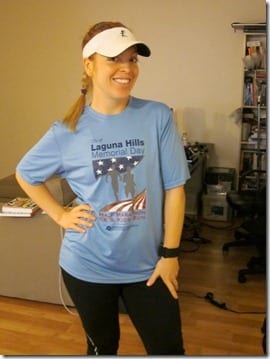 I don't have it online because I still live in the 1800s and used a rock and a chisel paper and pencil to write it down. Plus, I always tweak my plan as I go along depending on how I feel and travel
Here is the weekly break down of my Long Beach Marathon Training plan:
Monday: Speed work (this is going to be tough)

Tuesday: Strength*

Wednesday: Tempo Run

Thursday: Strength*

Friday: Optional Run or other Cardio and Yoga

Saturday: Long Run

Sunday: And on the 7th day, we REST
*Adding strength to my routine is totally new to me, but now that I'm a trainer I've finally seen the light on how important strength is. Since I've never done it before we'll really be able to see if incorporating strength work into a long distance running plan helps!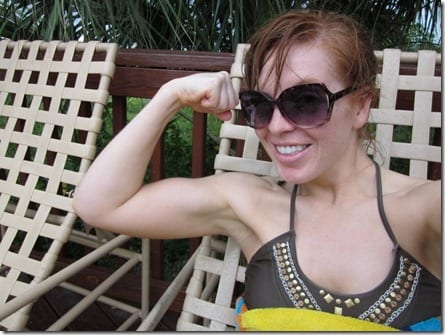 The race is October 9th so this leaves me 110 days / 15 weeks to train!
I ran Long Beach last year and missed my goal by 4 minutes and 4 seconds, so now I'm training to redeem myself.
My goals for this training program:
1. PR on the race! So, I need to stick to the plan, eat healthy and rest well.
2. Complete all the long runs at a good pace. Push myself when it gets tough.
3. Do the speed and tempo work! (I always intend to do tempo work and end up flaking because it's hard.)
4. Eat clean Sunday through Friday (trying to do tempo runs on a bloated belly doesn't work for me.)
5. Get to yoga once a week. It's good for the body, it's good for the soul.
Today's run was 1 mile warm up, 3 1600 Run Eat Repeats and a cool down. It was really tough for me. I am not used to speed (if you can even call it that).
Then, I piled everything not nailed down into a bowl and ate it
Adding crushed pineapple to Pineapple Chobani is one of the smarter moves you can make this week. Do it do it.
Now, I'm off to work – see ya in a bit!
Question: How many days a week do you do cardio? How many days do you do strength??