Happy Saturday! How's it going over in your yard?
This morning I woke up and snuck out early for a long run. I have big plans and needed to be done at a decent hour. 19 miles done, 9:03 pace – should have been faster considering the climate and terrain were PERFECT, but I'll take it.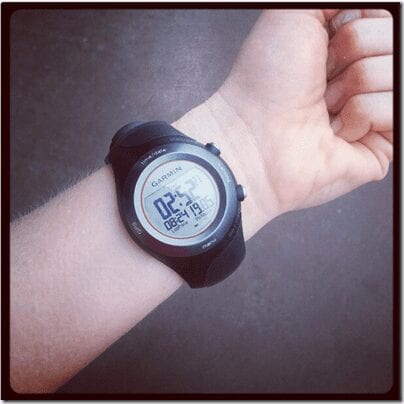 One of my new Florida friends that I see every morning told me I was going to melt because I was running so much. I told him I was running 18 miles today and he told me "Wow! Good luck!"
Then, I made my last trip to DD. I walked home about 2 miles while talking to my mom about life, liberty and the pursuit…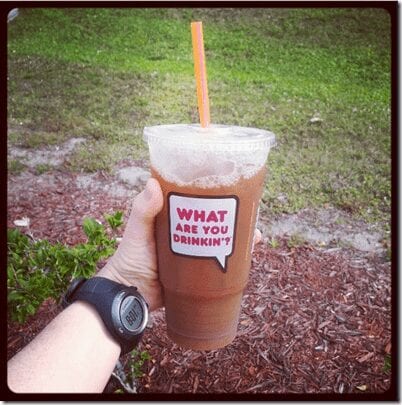 Post-run I got a tweet asking about my favorite song…
It's kinda random, but I always end up loving one song each run. Often I'll even run eat repeat it multiple times if I feel like it's helping me to keep going. Today the song of my run was Nicki Minaj's Super Bass:
Oddly enough, I found this song before the Santa to the Sea and loaded it on my ipod because I thought it would be good. I heard it today and realize it is NOT a good running song so I need to delete. It's a million years old but who doesn't like a little Kelly from Saved By the Bell action?
Question: What's your song of the day?
Don't forget to follow Run Eat Repeat on Twitter too 🙂