Hello! I am having a great time in Florida so far!!
Yesterday after my run and breakfast I headed to the pool. You know I used my Big Gulp for an adult beverage. Also, Corey had a hat that matched my striped bathing suit perfectly. I was pretty excited about that.
Today I went for another ridiculously sweaty run. Ridic.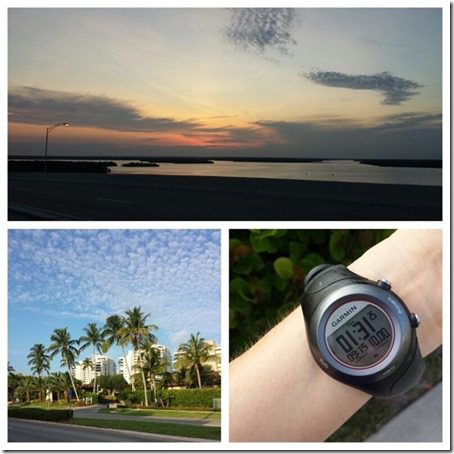 We started the day with the annual brunch buffet amazingness.
I don't mess around.
I blame the mimosas.
It's been great spending relaxing time with Ben. We've been so busy lately we never get time like this, so it's nice.
The rest of the day was for relaxin'
In the afternoon we headed to Tijuana Island, named such because there are so many crabs it's hard not to catch one or two…
We dared Jon to eat a live one, but he ended up changing his mind saying someone about not being a 'raw foodie'.
I caught one to take a picture with!!! Look at me being so brave lately
Check my insta for a video of me catching one.
Then, it was time to really relax…
Trying to enjoy every single minute
Question: What did you do this weekend?
Catch any crabs?