Good Morning! Ben and I started our day with a nice little walk around our hotel. I like the desert – cool crisp mornings, warm days,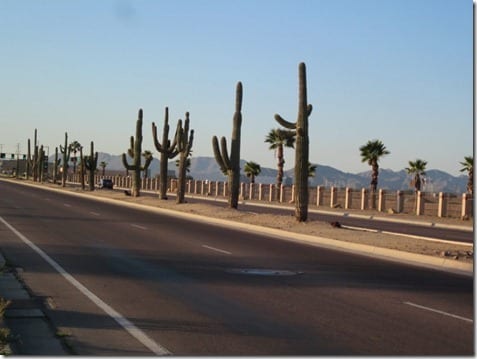 We worked up an appetite and hit the hotel's complimentary breakfast as soon as we got back. Hotel breakfasts are impressive these days! There was a waffle maker, oatmeal, many bread options, yogurt, juice, coffee, fruit and cereal.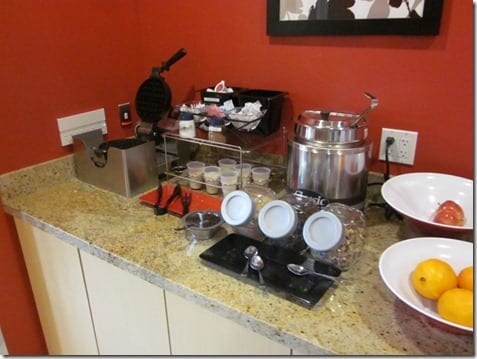 Ben hit up the waffle bar and I started with oatmeal. I love oatmeal made in bulk for some reason.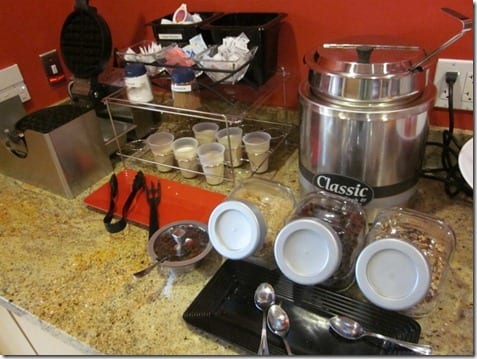 I topped the oats with a little sugar, cereal and PB
I paired it with an egg for protein staying power and a little more granola and fruit.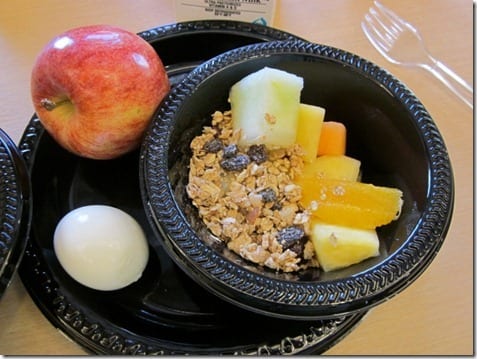 My feast (I got full so I'm saving the apple for later).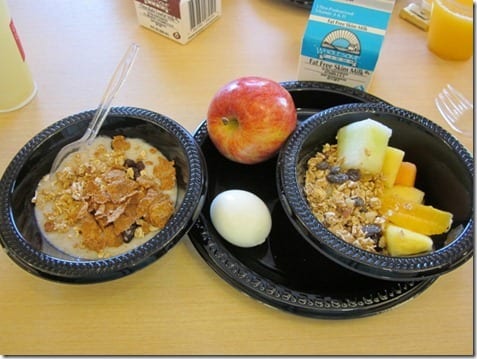 And I scored a bite of Ben's waffle.
Now we're hitting up the race expo and exploring Phoenix! See ya later!