Hello from Arizona! Ben and I just got to our hotel and I'm blogging at the desk in our room. I don't know if it's the lack of clutter (that is always covering my own desk at home), the buzz I get from traveling or the tiny little bottles of conditioner, but I love hotels!
We left home around 11:30am and packed a bunch of snacks to hold off lunch. I snuck into the bulk bin honey mustard pretzels first
and brought a massive amount of celery for crunching. Living Traveling makes me extra snacky so this helps keep my mouth busy.
Ben packed avocados and a spoon for a snack. He's addicted to the stuff and just scoops it out and eats it like I scoop PB out of the jar (so I'm not going to judge). I had a few bites with Wheat Thins.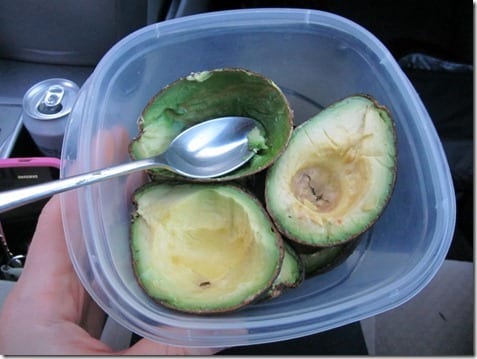 Orange County was ridiculously beautiful today…
but our first stop was too! It was 72 Heaven-dy Two degrees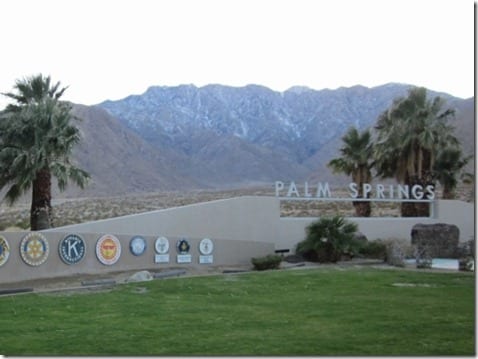 We made plans to stop in Palm Springs for lunch and meet up with my best friend Cindy.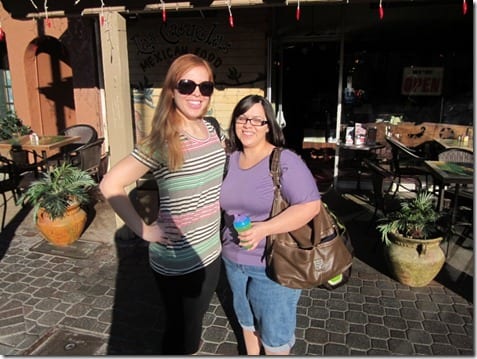 Someone (Cindy) suggest margaritas so we ended up at Las Casuelas, a Palm Springs landmark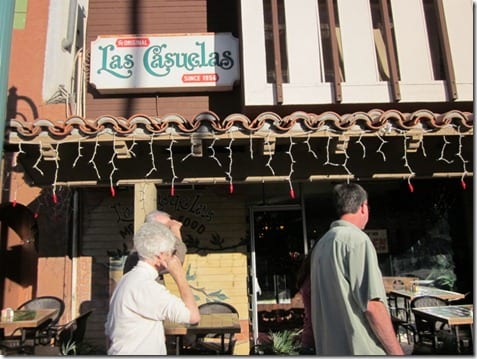 We started with chips, salsa and guacamole (Ben cannot get enough avocado in his life).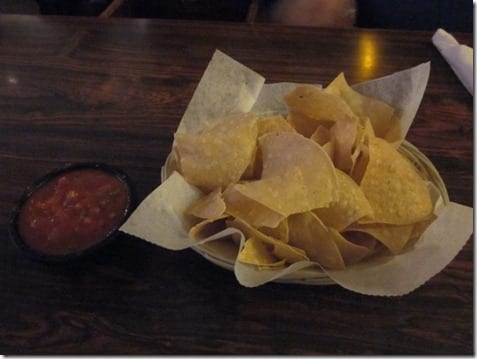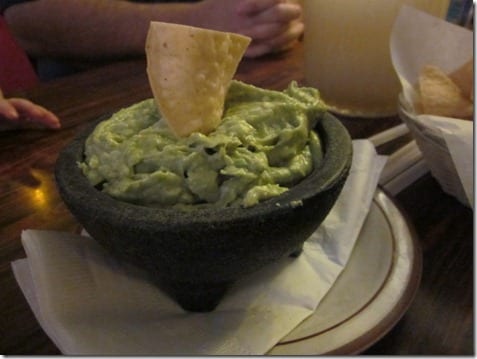 I got a sad salad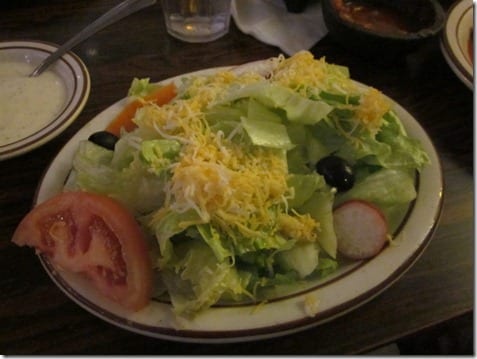 And Ben and I shared the combination plate. We're trying to share dishes more while traveling because we can't keep the leftovers so we end up eating it all. We're both life long members of the clean plate club. Hopefully, this sharing strategy will help us stay healthy and save money.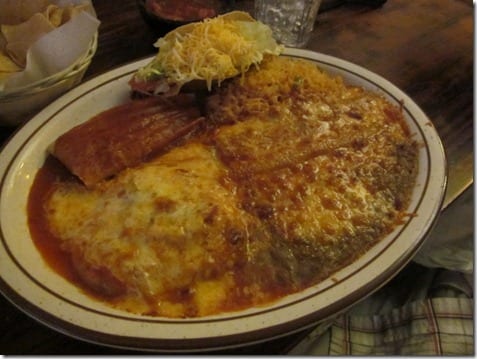 Cindy's baby joined us for lunch. He's just chillin' out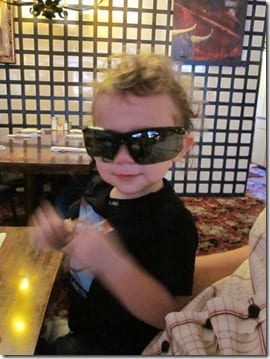 Ben's behind the camera on this one or rather, on our bellies via shadow.
After a very long lunch we hit the road again. It's a long drive to Arizona – over 5 1/2 hours! Luckily, I brought a new book Mile Markers. I'm already loving it!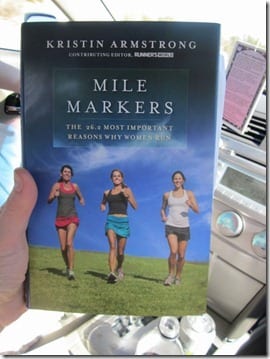 I got a little creative with dinner on the road – I had packed Ben a really good lunch yesterday but he went out with his co-workers instead. We ended up bringing it along for snacking. I ate his turkey sandwich and sweet peppers with Carl's Jr fries and a seltzer for dinner. The picture is sad, but the meal was satisfying!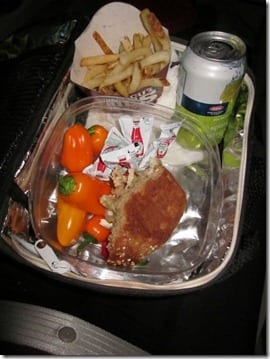 When we finally got into town we were both ready for dessert and a quick magic phone search brought us to frozen yogurt.
They have Watermelon Frozen Yogurt!!! I had to compose myself, realizing this moment could potentially change my life forever and result in me relocating to AZ. Unfortunately, it tasted too artificial and did not do my favorite food justice. Oh well.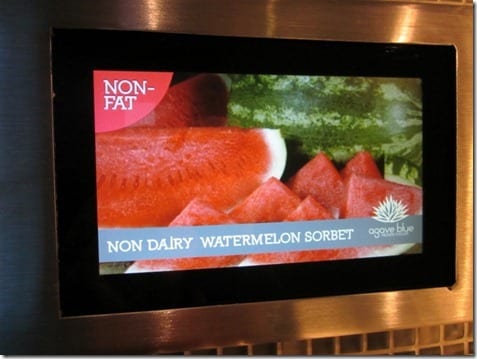 My froyo was chocolate-y tonight.
And now I'm blogging from a hotel room in Goodyear, Arizona. We have a full kitchen – stove top and everything!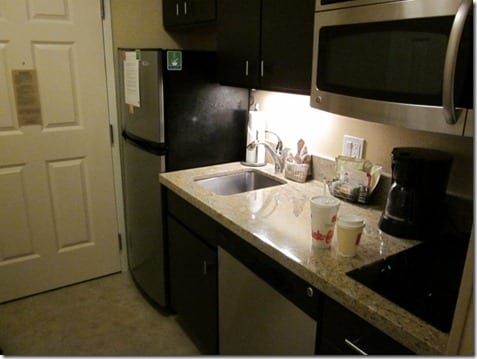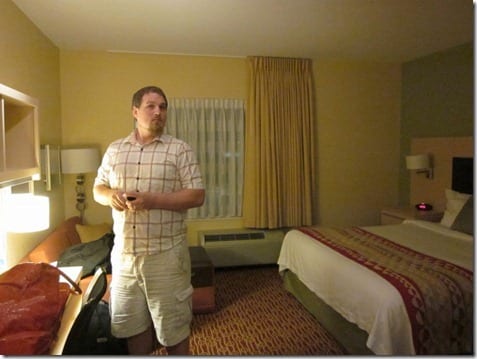 See ya tomorrow!