Free Printable Running Log and Meal Planner to help you run your best!
Fill out the form below to get your Run Log and start today.

Your Running Log can be one of the best tools you have to become a better runner. Using a daily run log and reviewing it periodically gives you a ton of information on your progress, mindset, any areas of your body that may need a lil extra attention and more.
A Running Log can help you know when you can push yourself during a run and when you may need extra time to recover. Be sure to use it everyday and review it often to learn about your runner's body.
This Run Log has 21 lines to write in your running notes. At the end of every 21 runs (or days) –>  Review it and plan out your next segment of training using this information.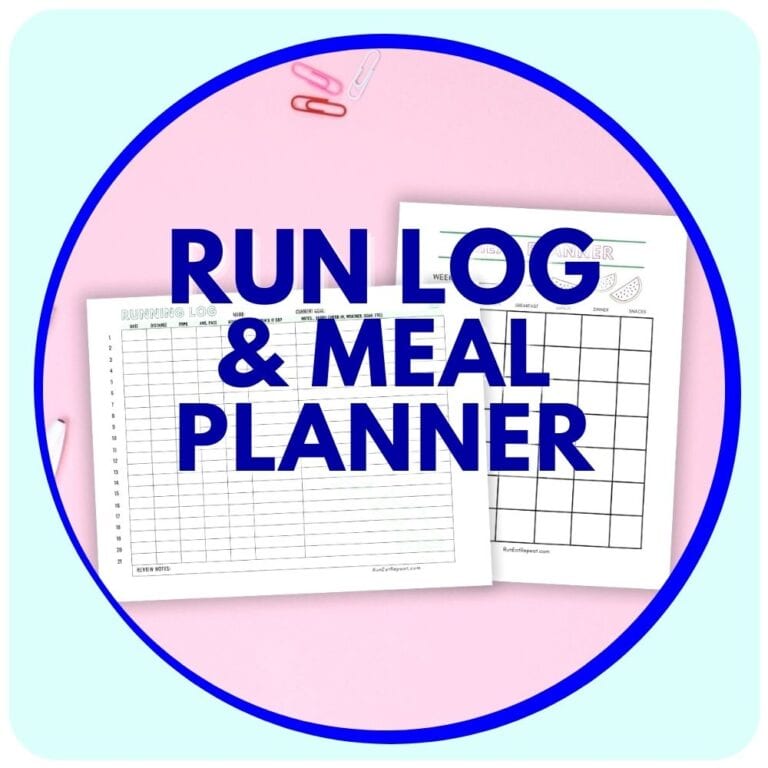 Want to track your progress and run stronger? Use a Running Log! This FREE printable can help you run better, stronger & faster as you learn from your runs. Let's go!
Complete this form for the Running Log & Meal Planner