Hello! I'm back in SoCal. I made it home super late last night and started my day with a long run. I didn't keep the pace I wanted, but it was pretty good considering I had been on a plane for 7 hours the night before. That can really dehydrate you, but I felt good.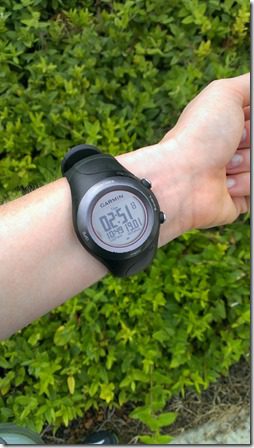 I went to the OC Fair yesterday with my fam. FYI the LA County Fair is > the OC Fair.
We were on the lookout for the most ridiculous food and ding ding ding = a bacon wrapped turkey leg was it this year!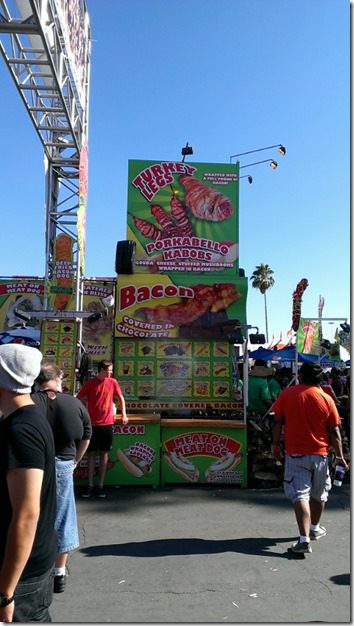 I went to grab drinks and when I got back it already looked like this. It's one pound of bacon around a turkey leg. This is not healthy, but sometimes you gotta live it up.
They had a Chocolate Covered Peanut Butter and Bacon wrapped Banana too! But I went with the OG version. Plus kettle corn for days
Now I am in desperate need of a detox. My 80/20 balance has been slipping to 80% unhealthy / 20% healthy instead of the other way around and I have to get back to center. I still believe in intuitive eating but eating a whole bag of kettle corn isn't listening to my body. IE takes conscious effort and I've been slipping.
Plus, I really want to step away from fake sugar. I definitely don't eat it in moderation AND I am addicted to it at this point which makes eating intuitively really difficult. Since a lot of sugar subs are sweeter than 'real' sugar my taste buds have been programed to want more. I'm not really doing a 'detox'. I just want to retrain my taste buds to remember that the sweetness of fruit is delicious and I don't need 6 Diet DPs on the daily. I will use stevia to sweeten food and just try to check in with myself a little better. The end.
Workout Motivation Monday!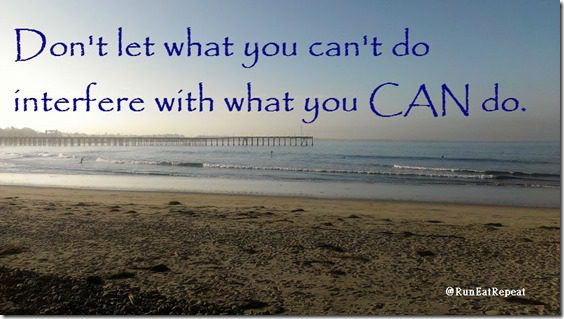 I still have my B2B race recap coming! See you in a bit!
Never Have I Ever Game results... the ONE thing from that list that I did =
Never Have I Ever… been to Maine!
Never Have I Ever… eaten a whole pizza in one sitting
Never Have I Ever… done a keg stand
Never Have I Ever… ate a snail
Never Have I Ever… been drunk at the mall Yep, I have after Wine in the Woods in Maryland. 
Never Have I Ever… picked up a hitchhiker
Truthfully, eating a whole pizza & picking up a hitchhiker are on my bucket list though! Busted.
Question: What are your Monday Mini-Goals for this week?
My goal is not to drink diet soda.