My mom sent me an email with many interesting facts about bananas yesterday. I loved it and thought I'd share some of the fun facts: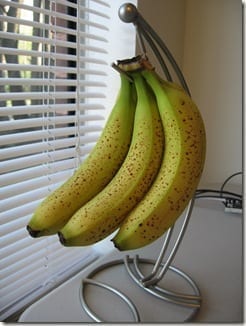 Bananas have been called "The World's Most Popular fruit"
They originated in Malaysia (History of bananas)
The average naner has 100 calories, 3 grams of fiber, vitamin B6 and potassium
Rub the inside skin of a banana on a mosquito bite to help calm inflammation
Fun Fact: Monica got stopped at LAX security for having a banana in her purse…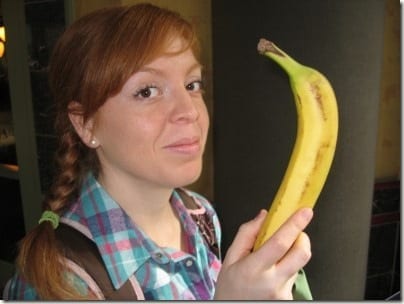 I usually use a whole banana in my oatbran and today was no different.
In the mix: oat bran, naner, chia seeds, water, cinnamon, stevia, vanilla. This bowl was steaming so I added some Chobani Strawberry Banana yogurt to cool it off.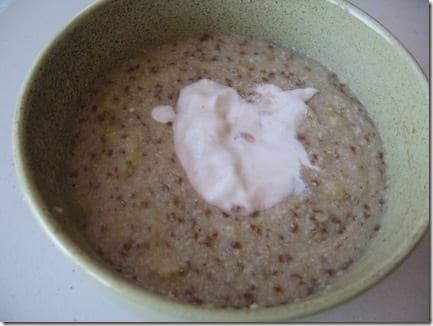 The yogurt didn't help as much as I would have liked. I hate that I don't really enjoy hot oats when the weather gets warmer. I always struggle with this because I'm convinced that oats are the "healthiest, most filling" breakfast option, but hate making myself eat something I don't like.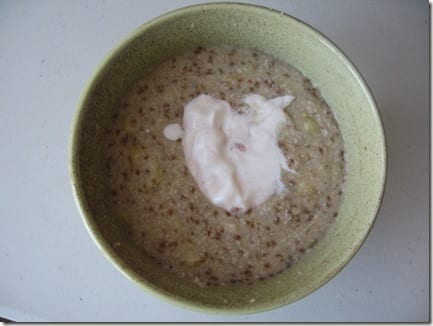 Summer breakfast options are coming soon 🙂
I am meeting my dad for lunch today. He's in town for business and I'm excited!
See you later…
Question: Your feelings on bananas? Love 'em, Hate 'em? Ever get stopped by security for them?