I am drowning over here. I don't know how people with kids, actual social lives and/or a long commute do it because between work, my recent travels and RER I feel like I am constantly behind on everything. My "type C" and high anxiety personality don't help matters either <- bad combo.
But, I did successfully get through a packed day of work, emails, conference calls and even managed to catch up with a friend during a walk after work.
Actually, I walked to Target to pick up something fast and easy for dinner. Tip of the year: Walk to Target, it prevents buying $100 worth of stuff.
On the way over I decided to make omelets and pair it with some easy veggies. I bought this Green Giant Seasoned Steamers bag of broccoli the company asked me to review. They have six different varieties, but my store only had these and potatoes.
This meal came together in minutes! I made an omelet with onions and jalapeño cheddar, heated some beans from Sunday and served it up with the broccoli.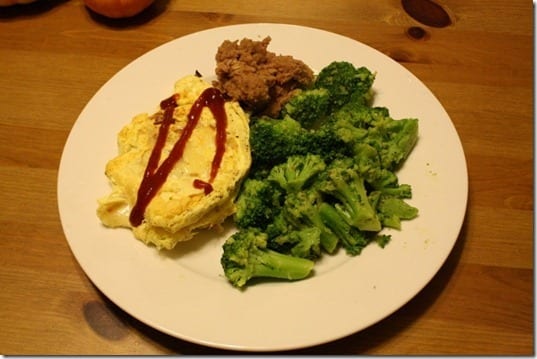 I loved that it was super easy to make! I thought the broccoli was a little soft since I prefer veggies with a little bit of a bite left in them. but, they were seasoned well (I add salt to everything and didn't need to for these). I enjoyed the broccoli, but am now on the hunt for their brussel sprouts. Those always take me such a long time to cook – I would love a quick way to make them for dinner!
The bag has 4 servings – 3 for me, 1 for Ben.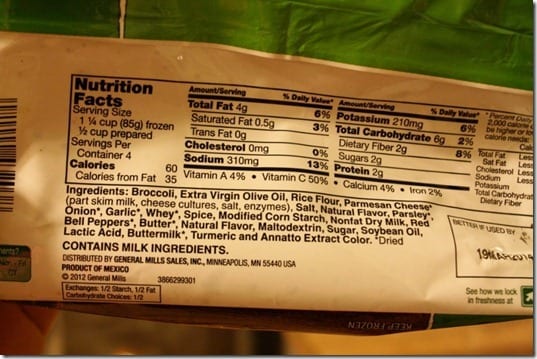 Now I'm sipping on some hot tea and enjoying some of my 8 lb. chocolate egg. I gave my mom and brother each a baggie of it and we still have plenty left!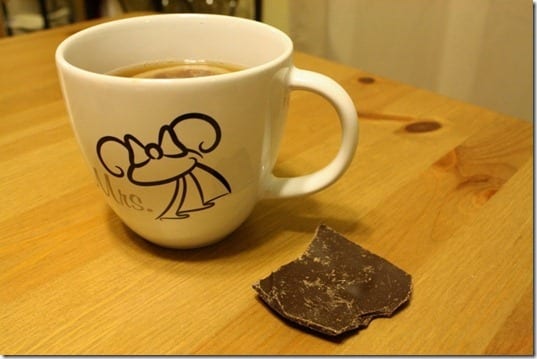 Question: Do you have dessert or something after dinner?
I have been waiting for months for it to be cool enough for hot tea and chocolate! It feels all warm and cozy
Disclosure: Compensation was provided by General Mills via Glam Media. The opinions expressed herein are those of the author and are not indicative of the opinions or positions of General Mills.