Hi! I made some delicious stuffed peppers last night and used 'cauliflower rice' instead of bread crumbs or regular rice so it's low carb and gluten free. Bonus: It's great for the 24 Day Challenge and super easy to make!
This morning I woke up and decided to brave the frigid SoCal cold and get in 8 miles. Yes, I'm dramatic but it has been super cold in the mornings here. It was 55 degrees in my house when I woke up. That's cold for inside, right?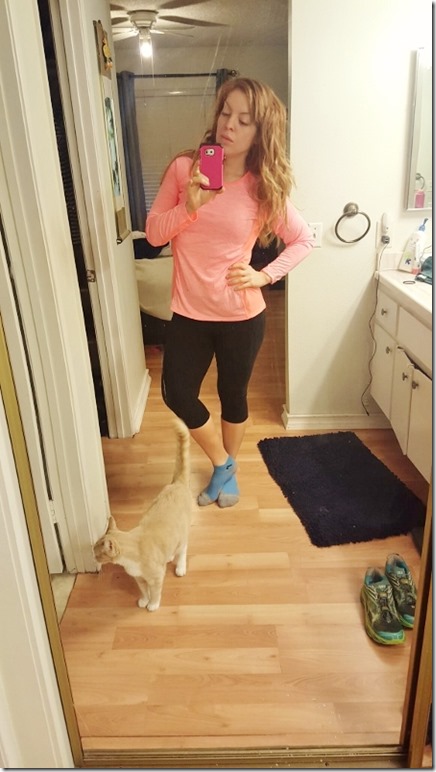 Post run I attacked an apple, egg whites and toast.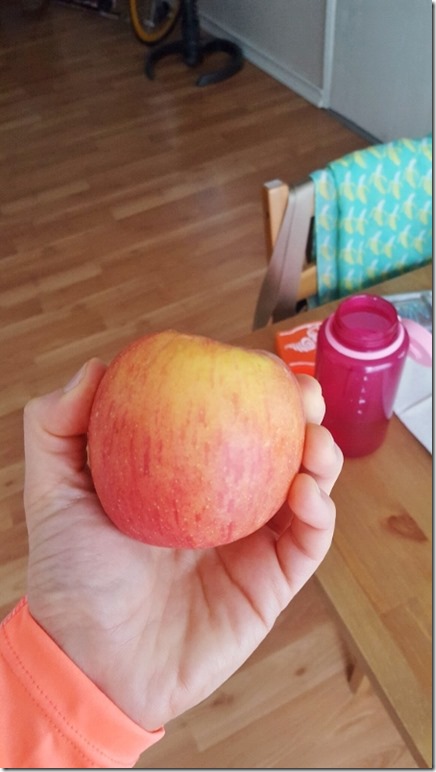 Now let's talk about these stuffed peppers. I used lean ground turkey and riced cauliflower to make them healthy.
They are clean eating, delicious, easy, gluten free and 24 day challenge approved.
Healthy Stuffed Peppers Recipe
Ingredients:
2 bell peppers
1 lb. ground turkey
1/2 cup diced onions
2 cups cauliflower rice
can crushed tomatoes
spices – S&P, garlic, 21 seasoning salute
Directions: Heat over to 350 degrees. Cut bell peppers in half, place in baking dish and place in oven to start cooking.
Cook onions until translucent. Add turkey, cook through. Season with your favorite spices (I used the ones above). Add cauliflower. Add crushed tomatoes.
I'm the messiest cook ever.
Season again (the tomatoes need some good salt and spices).
Fill bell peppers with turkey mixture. Finish in oven for a few minutes until heated through.
Optional: Top with cheese.  I didn't have any or I would have.
Tip: Trader Joe's has riced cauliflower in the salad/veggies section and in the frozen section.
Or you can put raw cauliflower in the food processor and make it yourself.
Question: Do you have cheese in your house right now? Can I have some?