Hi. My cat is trying to kill me, or at least sabotage my entire life. So if you don't like cats you should skip this post. But if you don't like me you should read it because Vegas doesn't like me either and you can enjoy my suffering…
First the other night he tried to sabotage my 24 Day Challenge by sleeping on the daily guide. I let it go because I figured he just wanted me to get my mind off of it for a bit.
This morning he was creeping on my breakfast… yes, maybe I used too much PB and ate some out of the jar. Don't judge me cat.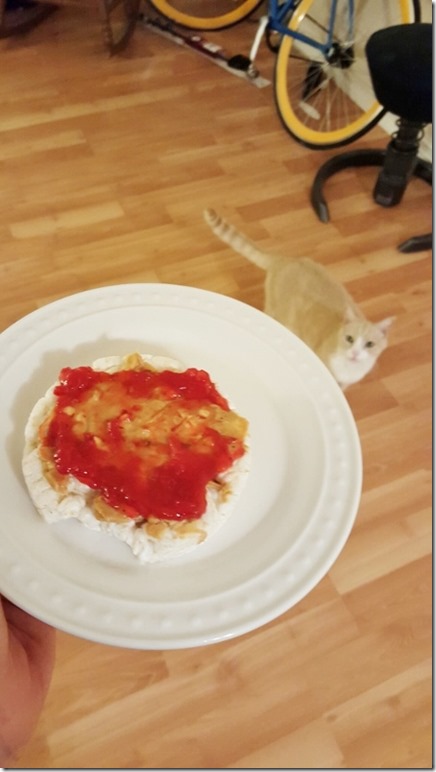 He criticized my make-up application techniques. And suggested I learn how to contour.
When I tried to tell him to back off he sharpened his claws in a menacing manner…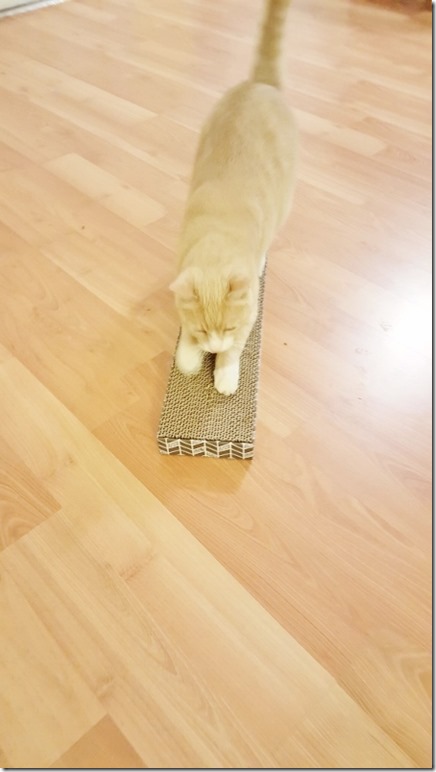 And when I was about to throw out the yoga mat he destroyed this weekend he sat on it and looked at me like he dared me to do something about it.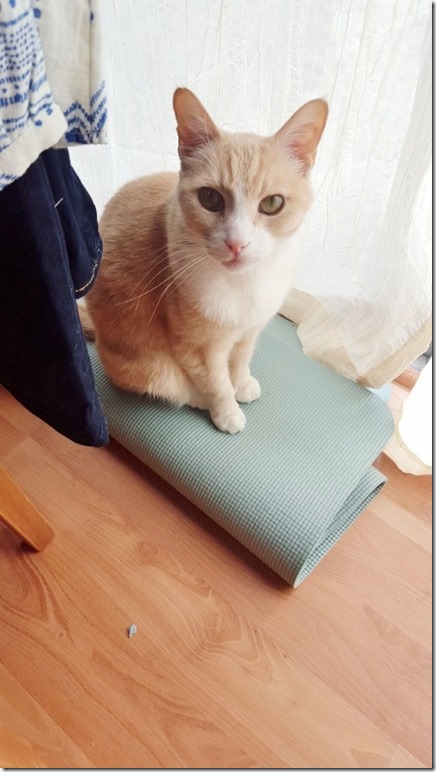 Luckily he sleeps for 23 hours a day so I was able to get a lot of work done and enjoy a quiet dinner at home.
I am really excited about my latest Stitchfix delivery. I haven't tried anyone on yet, but I love 4 of the 5 pieces on sight.
I also got some supplies for meal prepping that I'm super excited about! Stay tuned for that.
I thought he was coming to cuddle with me on the couch right now.
But he rubbed his face on my mug and spilled HOT tea on my lap.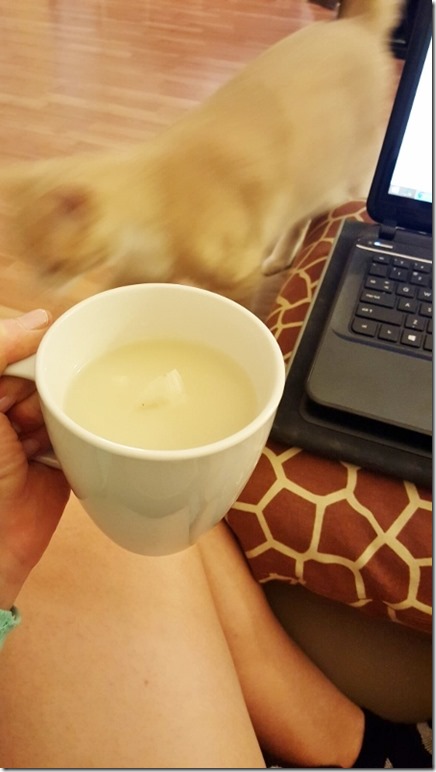 Then, he does this thing where he sleeps in the most adorable way so I forgive and forget.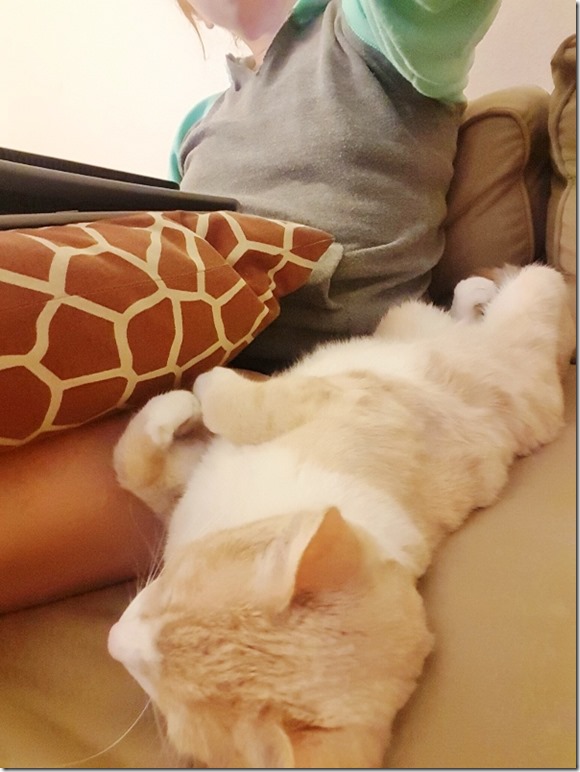 Oddly, I prefer dogs to cats. And I prefer any animal who doesn't give me dirty looks and burn me to one that does. But he's cute so I'll keep him (unless you want him).
Question: Do you want a cat? This cat in particular?