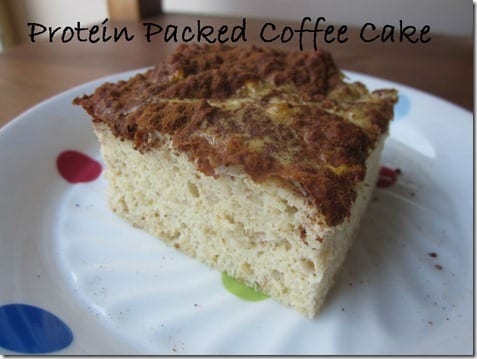 I am on a mission to find a protein bar that's delicious, but doesn't use soy as a main ingredient (personal choice to cut back, do your own thing). Welp, that's not as easy or cheap as I'd like so I decided to try and make my own.
I looked up a few recipes and used Jamie Eason's Cinnamon Swirl Protein Bars as inspiration.
Clean Coffee Cake Recipe
Dry Ingredients:
1 c oat flour (I blended oats myself because I had them)

2 scoops vanilla protein powder (I used whey)

1/4c stevia or sugar

1/2 tsp salt

1/2 tsp baking powder
Wet ingredients:
2 egg whites

1/2c plain greek yogurt

1/2c milk of your choice (cow/almond/soy/cat)
Plus – cinnamon
Directions: Preheat oven to 350 degrees. Spray 8×8 dish with non-stick spray. Mix dry ingredients and wet ingredients separately. Combine thoroughly.
Pour half of the batter into the dish. Dust with cinnamon. Pour rest of batter. Dust with more cinnamon.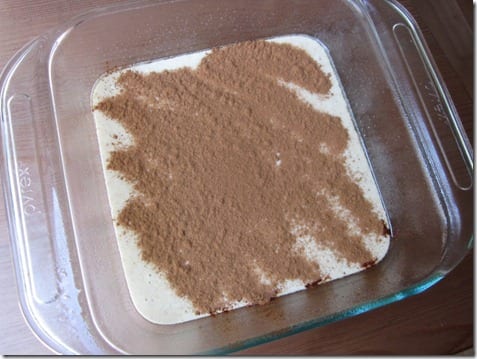 Bake for 26 minutes or until top is set. Let cool (optional because you know I didn't do that) and cut into 9 pieces. Or 2 – one for me, one for you.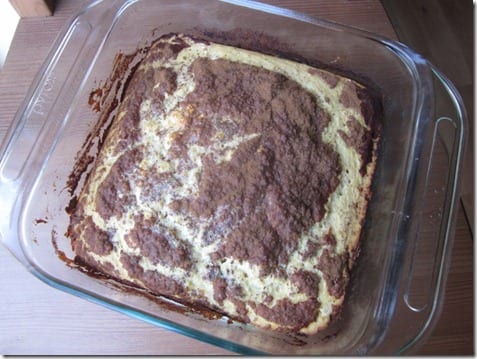 This "clean" coffee cake recipe is also gluten free and packed with protein!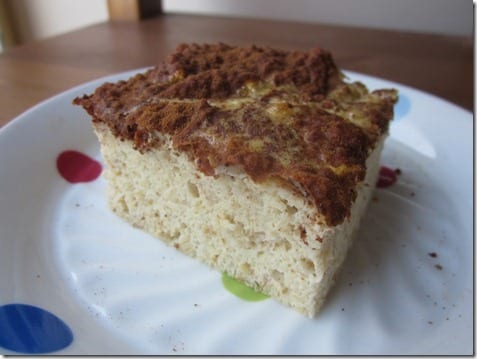 I topped my piece with peanut butter and it was melty and delicious on top. Mmmmm.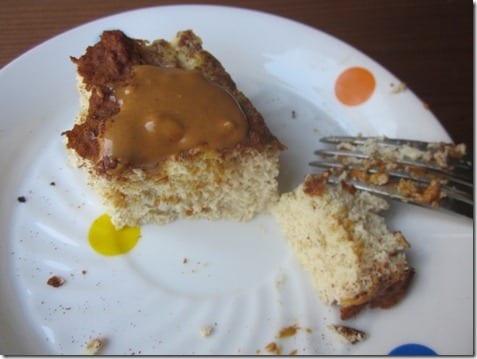 I stored the rest in the fridge and popped 2 in the toaster oven today for a snack. They are still delicious! You know how sometimes healthy baked goods get weird later – these didn't. Win.
Question: When was the last time you had cake?
If it's been longer than a week, you're doing it wrong