Hello from Florida! Where are you running and/or eating today?
I got in a good 10 mile run this morning. It's nice and overcast thanks to the storm. But, not actually stormy in the morning! Perfect!!
But it's still super hot and humid so I stop at every water fountain I can find. Today I stopped at Publix twice – well, two different Publix locations on the island actually. Yes, I completely look like a disgusting mess walking into a grocery store dripping wet with sweat. I want to announce "I'm 6 miles in and it's 90 degrees out there…" but no one really cares.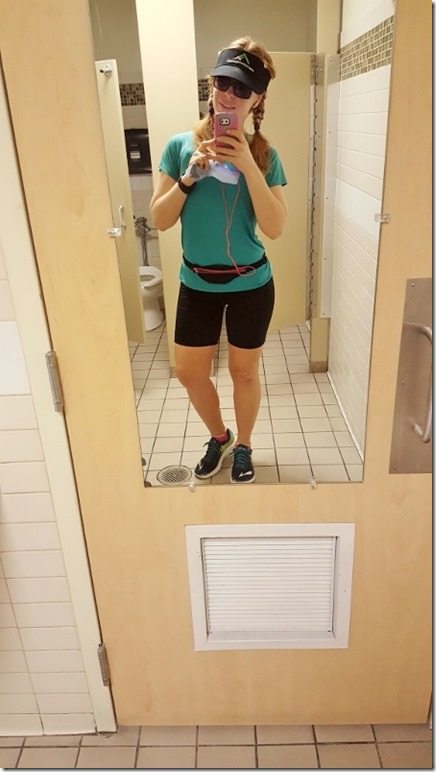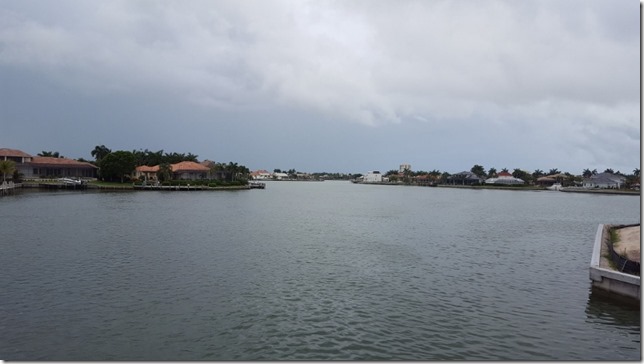 After my run I got to work on brunch. Every year Ben's fam used to go to brunch at one of the fancy hotels. Then, it was closed last year so I offered to  make brunch so we could carry on the tradition. (Here is last year's brunch.)
This year I made waffles, eggs with cheese, bacon, hash browns and made a watermelon bowl to serve up the fruit.
I made a waffle station complete with strawberry toppings, syrup, PB and whipped cream. This was the hit of the day!! I think everyone was super excited about the waffles and toppings options – it's just like a 'real' brunch.
I cranked out tons of waffles, eggs, baked the hash browns and bacon like I was on a mission. I was a little worried about keeping the waffles warm but not burning them so I'd keep them in the oven for bits at a time while cooking the others. I think it turned out okay considering I was winging it with some of the stuff.
Mid-day we were hanging out and suddenly the fire alarm went off. At first we thought it was a hurrican warning, but then an announcement came over the intercom that there was a fire and we needed to really evacuate.
What do you do when you have to evacuate the hotel on vacation?
Go get ice cream!! (I don't think the fire really did major damage. It looked like it was an electrical fire in a utility closet not in one of the rooms.)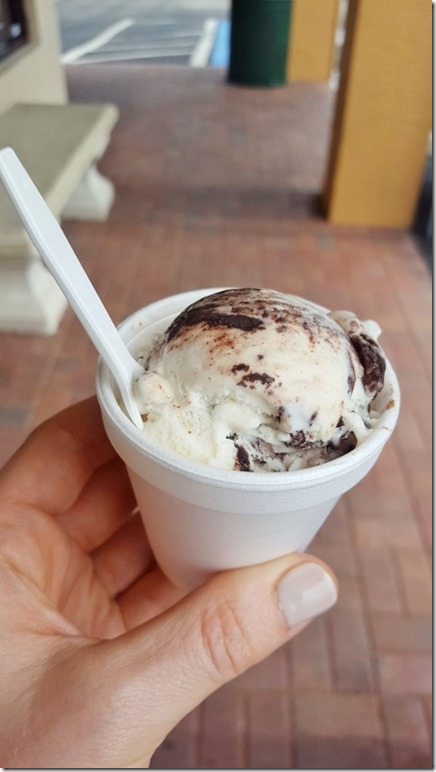 Question: What kind of ice cream would you get?
I wanted mint n chip, but I got moose tracks.