Hi! The Rio 2016 Paralympic Games start tomorrow! I recently got the chance to interview two time Paralympic Swimmer Cortney Jordan. Of course I asked her how she trains and what she eats – that's what we want to know, right?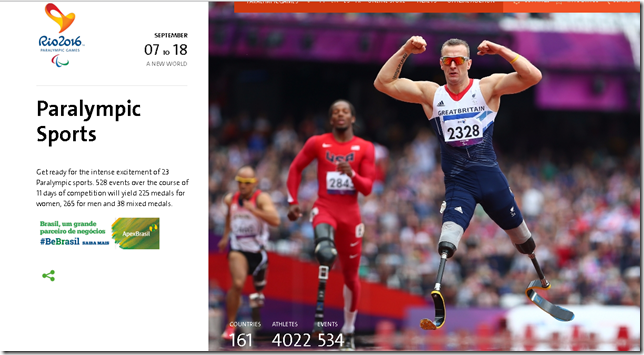 Here's my Q&A with  Cortney Jordan, 8-time Paralympic medalist and one of the five Team 24  athletes within the 24 Hour Fitness/Team USA partnership.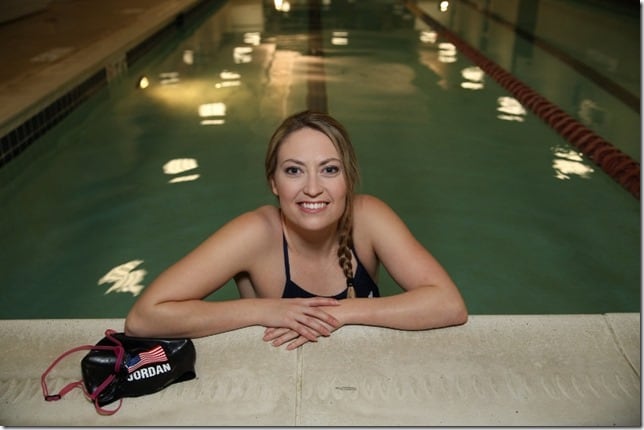 RER: How long have you been swimming?
Jordan: I have been swimming on a swim team since I was seven years old, so about 18 years! I've been on the national team now for 10 years.
RER: How much do you train each week?
Jordan: I train eight times a week in the water for two hours each practice. I swim Monday through Saturday and have doubles on Tuesdays and Thursdays. I also lift weights three times a week, bike one or two times a week, and do yoga/stretching.
(RER: suddenly my runs seem like a slow walk in the park…)
RER: What is a typical day of training like for you?
Jordan: Now that I am so close to Rio, my only focus is training. On a Tuesday, I will wake up at about 7:00 am, eat a banana, and head to practice. Practice will be from 9:30-11:30 am. After practice, I eat lunch and take a nap or read until my second practice at 4:00 pm. I swim again 4:00-6:00 pm. Depending on the day, sometimes I will teach a few private swim lessons after my second practice. I love coaching, so I try to fit in a few lessons throughout the week!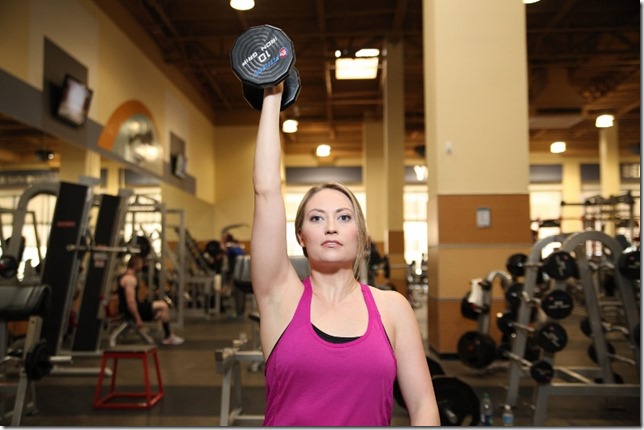 RER: What do you eat before a swim meet?
Jordan: My morning meal before a swim meet would probably be eggs, a piece of whole wheat toast with peanut butter, and some form of fruit.
RER: What do you eat after?
Jordan: After a swim meet, immediately I will drink some strawberry milk, which helps with my recovery. (Chocolate milk is awesome for recovery too, but I don't like chocolate.) For dinner after a meet, I'll usually have grilled chicken and vegetables with some brown rice. If the meet is over, I'd probably celebrate by eating pizza! It's my favorite!
(RER: It's my favorite too!!)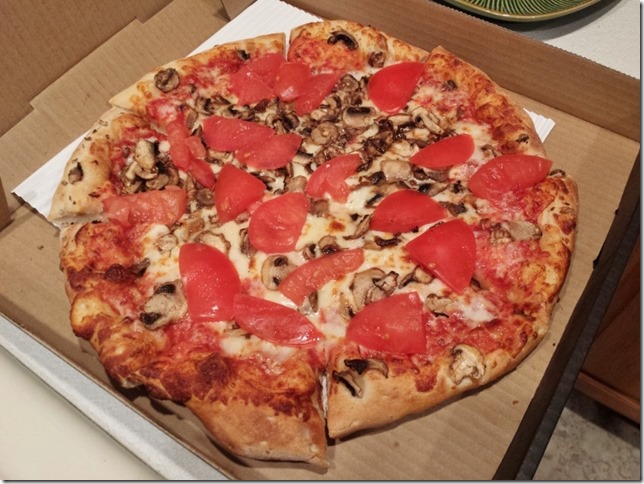 RER: Do you have any mantra or motivational phrase you tell yourself when you're having a challenging race or workout?
Jordan: When I'm having a challenging workout, I don't think it's a phrase that gets me through, it's more of a feeling. I think about how it feels to represent Team USA and stand on the podium. Standing on the podium while the national anthem plays is the most remarkable feeling and it can motivate me to keep going every time.
RER: The Team 24 athletes come from different sports, but all are aiming for Rio – how was it working with them?
Jordan: Being a part of Team 24 is awesome because we are all striving towards the same goal. Thankfully, I was able to attend an event with Lex (Lex Gillette, 3-time Paralympic medalist) and Alysia (Alysia Montaño, 7-time national champion, Track & Field, 2012 Olympian) earlier this month and both of them were able to motivate me in different areas.
Lex is an extremely determined and passionate person. He helped me intensify my focus for Rio. He's also great at encouraging me. He will send me random texts to see how my workouts are going. He's an amazing person to have in my corner.
Alysia inspires me because she is an incredible mom, wife, and athlete. Her ability to balance all of those roles is remarkable; and she does it with grace and strength that astounds me!  Overall, being on Team 24/Team USA is phenomenal because we are better and stronger together. I find strength and support in my teammates and I hope they feel the same about me.
(The Team 24 athletes helped launch a Team USA Bootcamp Workout program now in all 24 Hour Fitness clubs.)
*RER fun fact: I met Alysia Montaño when I ran the LA Marathon with Asics a few years ago!*
RER: What do you think about 24 Hour Fitness producing a group exercise program inspired by the Team USA partnership?
Jordan: I was honored to find out that they were producing a group exercise program based on my workouts. I was able to take part in the exercise class itself and it was so fun! It's high energy and works every muscle! Since they put together an exercise format made up of a variety of Team USA athlete workouts, there is definitely something for everyone to enjoy!
Visit 24HourFitness.com to find the club and "Team USA Bootcamp" class near you.
You can get more info on Cortney Jordan here.
The Paralympic Games are in Rio from Sept 7th to 18th. >>> *Info on the Paralympic Games going on now is available here.
Question: Do you know someone who DOESN'T like pizza?
RER: I know 1 person – my friend's son who I think is just messing with us…