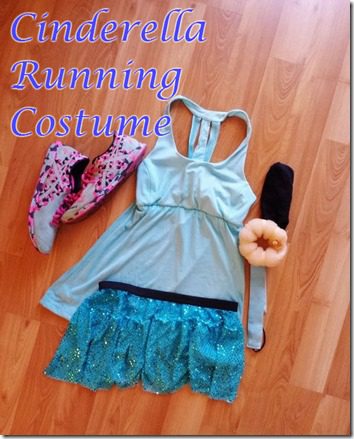 Hello from Colorado – I'll share details soon, but first let's talk running costumes! I ran the Disneyland 10K in a Cinderella Running Costume that I threw together very easily! No Martha Stewart-y crafting abilities needed. Since a lot of Run Disney races are coming up I thought I'd share how I made this Cinderella Running Costume…
Cinderella Running Costume
1. Bun – I used a hot bun.
2. Wide light blue head band – I used a Sweaty Band
3. Earrings – I used cheap pearl ones
4. Light blue tank – I love the random one I picked up because the back was cool and bottom was flowy and reminded me of a dress kinda sorta. This one is similar.
5. White arm sleeves. I meant to make these Monican style with socks for a cheaper option, but ran out of time.
6. Sparkle Skirt in light blue
7. Optional: white trim for arms
8. Optional: black ribbon for choker
Not exactly twins, but it works.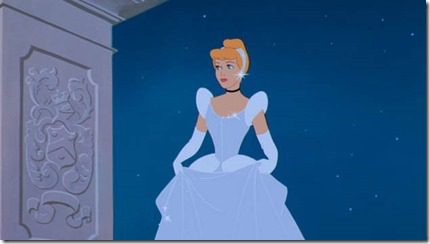 (source)
I wore the Cinderella costume for the 10k and not the Disney Half Marathon because I wasn't sure if my hair would stay. Luckily, it stayed great for 6.2 miles! I used this Hot Bun and tons of bobby pins. I have A LOT Of hair so this was a Christmas miracle.
After the race I even took a walk and it was still up! Well, except for that shark fin trying to break free…
Dressing up for Run Disney races is half the fun! I always try to think up a costume that is easy to make and run in too.
Check out my other running costumes:
Jesse from Toy Story Running Costume
Question: Halloween is coming! Are you dressing up?