Hello! I just wanted to peek in and tell you I finished the OC Marathon and didn't die (I think I'm going to die at some point during all fulls. Seriously).
I even asked Skinny Runner to take care of my cat if I did kick the bucket. For the record, she refused. Thanks buddy.
Not only did I managed to survive another marathon –
 I PR-ed with a new time of 3:36:25. I know, another PR. I don't know what my problem is, now I just feel like I'm annoying. Race Recap coming soon!
Any, I am off to a Cinco de Mayo party and I'm going to drink all the margaritas Jose Cuevo has to offer!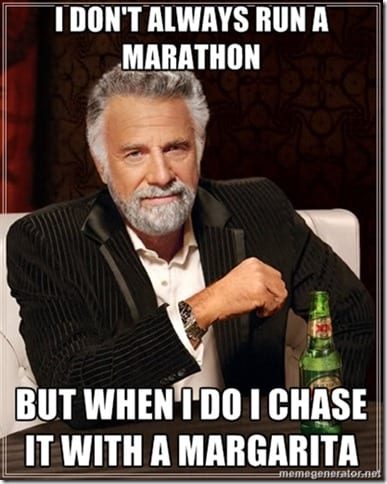 Have a Happy Cinco De Mayo!