Hello! I did a Body Spec DXA Scan today. It is one of the most accurate ways to test body fat and lean muscle. And it was super interesting! At one point I said, "This is the coolest thing I will ever see!!" and the guy running the machine said he hopes I see cooler things at some point in my life. HA!
First, let's talk about running and eating…
I had an easy 8 miles on the schedule this morning. This tree is so bright and happy. I love it!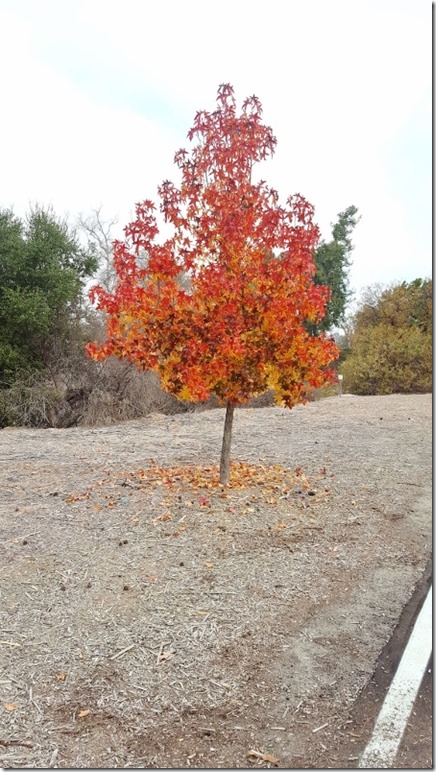 Post-run I got ready and made a quick protein shake to go. It's protein powder, ice, almond milk, banana and frozen spinach. Then, add more almond milk when you realize it's too thick and you're going to break the blender.
The DXA scan truck was in Huntington Beach, which is a lot closer than Los Angeles to where I live. It was super convenient to make the appointment and get to the spot.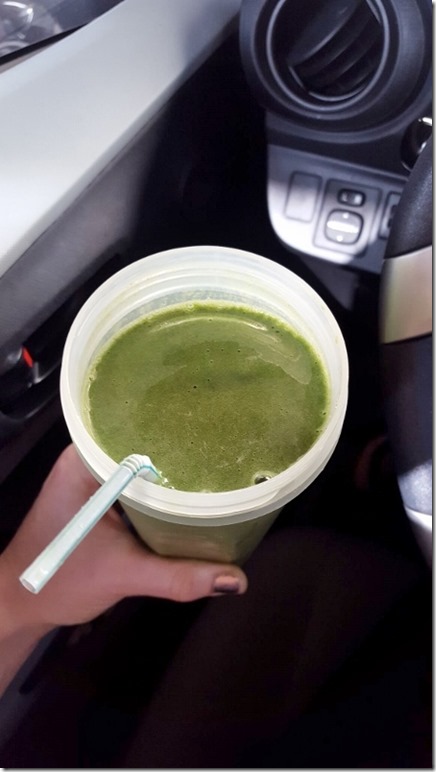 Body Spec has a home location with the scanner and other testing equipment in LA. The truck can do the body fat measurements. It goes all around Southern California and they have ones in San Francisco too.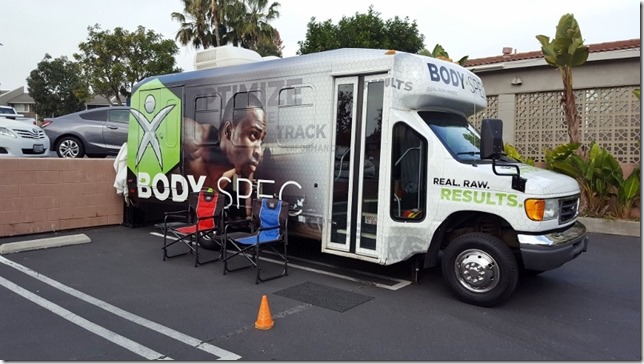 The Body Spec blog has a good post comparing all the different ways to test body fat.
How does the DXA work?
"A BodySpec DXA scan is a simple, 10-minute body fat test that takes a comprehensive snapshot of your exact breakdown of bone, fat tissue, and muscle mass.The DXA uses very weak x-ray beams to detect the composition of each square inch of your body. These results are interpreted and aggregated to give you not only a total body fat percentage, but also complete visualization and analysis of your lean tissue and bone density."
I filled out the form online so I was all set to go when I showed up for my appointment. You lay on this bed while the x-ray machine slowly goes over your entire body. It measures the density of all your tissue and can tell what you're made of – literally. It tells you how much fat / lean tissue / bone you have.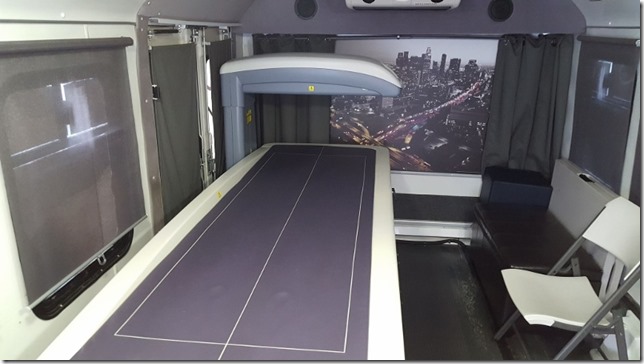 It takes about 5 minutes to scan and I just laid there hanging out while the machine figured out if I ate too many cookies last night.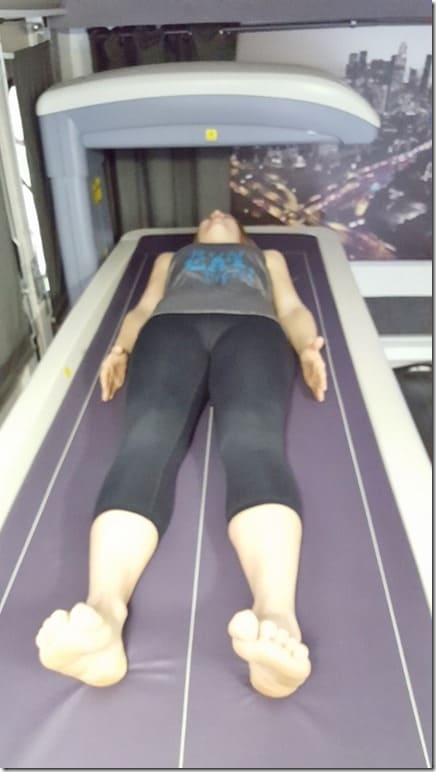 The results came out immediately. The rep went through everything with me and showed me pictures of MY ENTIRE SKELETON. This is the coolest thing ever of my life. I saw my entire skeleton from head to toes – when do you get to do that?! So weird. That's me.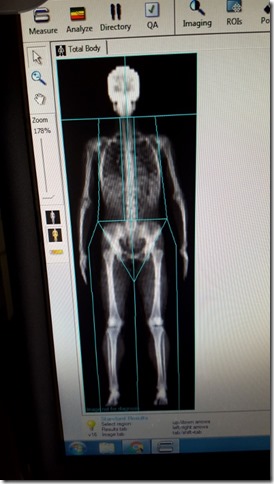 The colored parts are lean muscle or fat. You get a breakdown of where you carry excess fat on your body.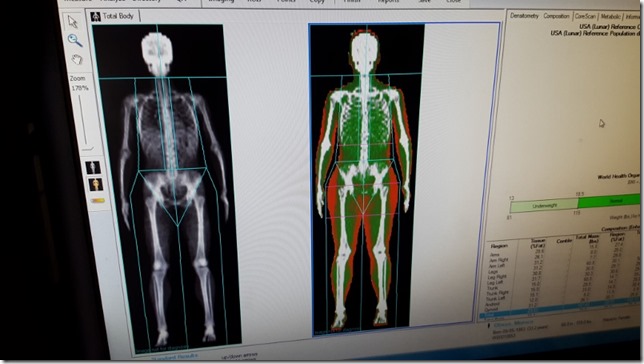 My results: I was pretty surprised by my results. I'm doing the 24 Day Challenge so my weight is down (yah!!), but I didn't know what to expect from my body fat and muscle mass. Right now I'm at 22.7%.
It was really cool to see how much fat vs. muscle vs. bone make up this Monican. And the report tells you how much fat / muscle you have on each limb too. This way you can see if there are any very obvious imbalances. <- That is important to know as big imbalances might cause injuries.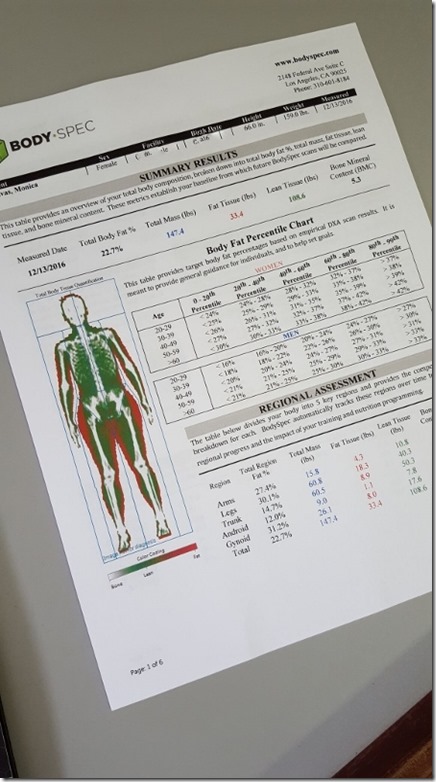 I said I wanted to come back again when I am done with the Challenge but the guy said it's hard to expect big changes in that short of a time. So, I might push it out a bit. TBD.
I do have differences in my right vs left legs and arms so I want to keep that in mind too. I haven't had time to put much thought into it besides that, but I want to try and use this info to help me get to my weight and running goals. I'll share when I go back to a second reading.
Check out Body Spec's info and other services on their site here.
Mid-afternoon I had some Spark to help me rally to get some work done. I am loving my new glass straws! I've tried the metal ones too, but I think these are perfect.
Vegas' butt. You're welcome.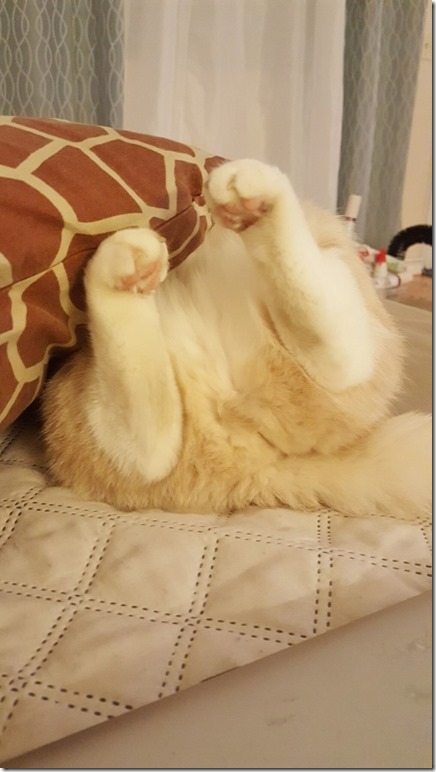 On the way home from Huntington  Beach I stopped at Ikea for a lil peek. I need some sort of closet shelving or organization situation. I didn't get anything big but did pick up these cookies because I don't want my body fat to get too low. Fat people are harder to kidnap so eating is basically a security measure, right?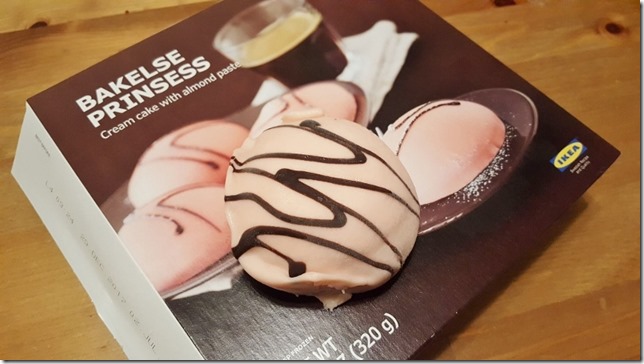 Oh, and deep dish nachos. They're just like regular nachos except I made them in a small baking dish and they were thick and delicious.
Now I gotta get back to eating clean if I want to get my body fat down to 22. 6 (it's 22.7 today). (Gotta set the bar low so I don't trip over it.)
Question: Have you ever had your body fat tested?