Hello! How was your weekend? Did you run Rock N Roll Philly? Run solo? Run to the liquor store? I'm loving your updates on my daily Run Check In on Instagram. Keep it up!!
Speaking of keep… I want to keep my friend's new puppy. I want a pupper of my own. My recent lil partner in crime Tucker is the cutest. I've watched him when my friend is out of town a few times now and even though he wakes up in the middle of the night and wants to play or pee or poop or bite my feet… I love him.
I had a good run this morning! I needed that. I've been a little discouraged lately – feeling like I'm not as fit as I used to be and less stamina and slower… so this run was good for motivation.
The run made me feel good but made my hair CRAZY. I got home to see I had a big ol' Shark Fin! Ha!!
Post-run I had grapes and stretched a little. (By 'stretched' I mean looked at my phone while leaning on the counter in a way that felt like stretching but also relaxing.)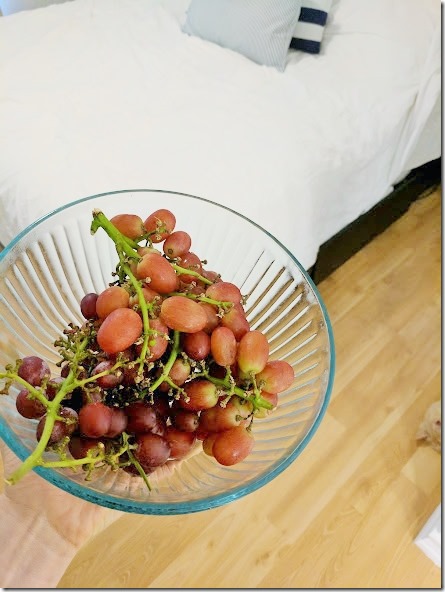 And I was a meal prep machine today! I made chickpeas (soaked them overnight first) in the crockpot.
And I made a frittata to take to my brother this week.
Random snack…
Random cat…
Speaking of Vegas…
I'm doing this new thing where I'm trying to not be a Slobradoodle. I am finally putting pictures in frames and putting them up.
But because I'm still mostly a mess I'm just putting pics from calendars I got at the 99 cent store in the frames for now. And Vegas wanted to help.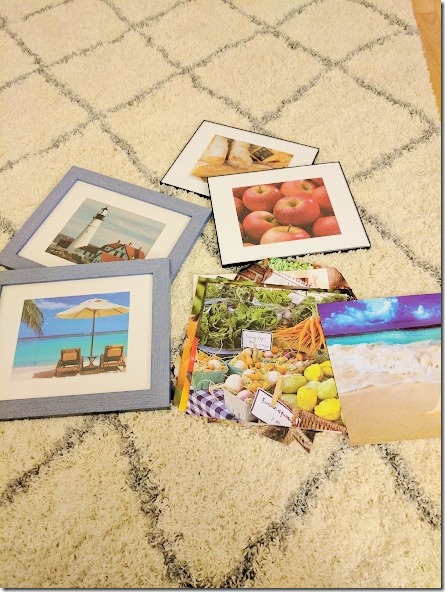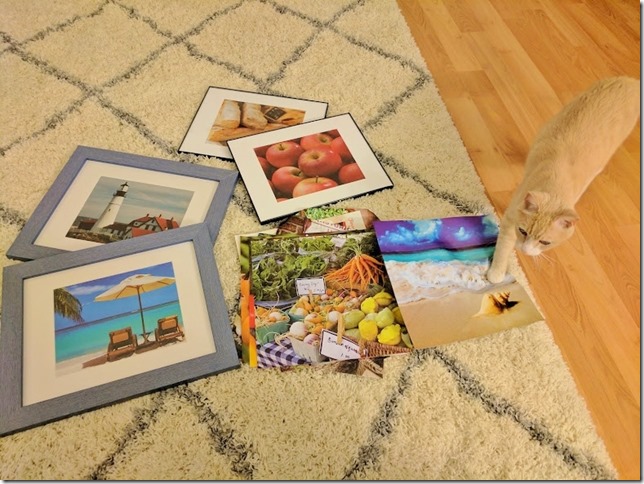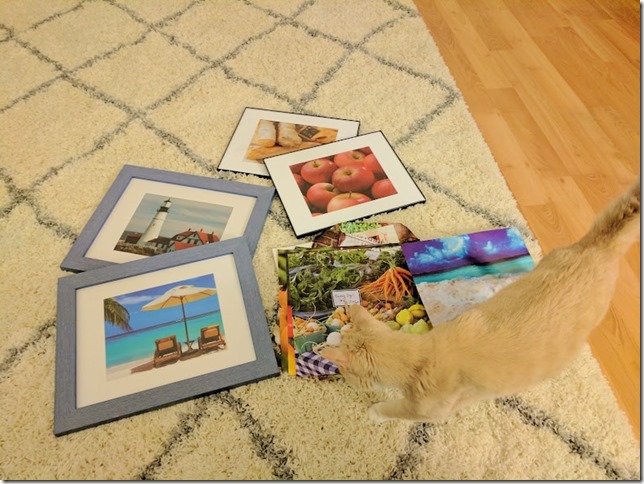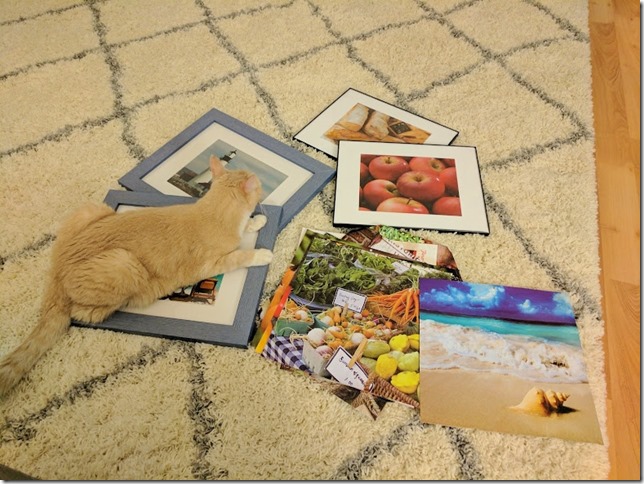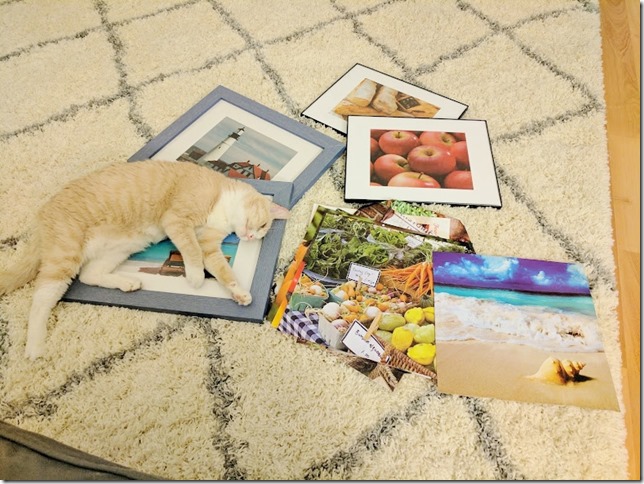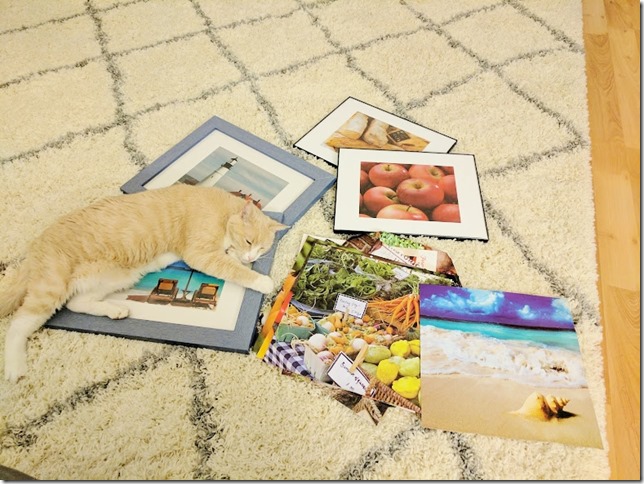 Does that mean he likes my idea?