This afternoon I was craving a comfort food kind of snack. But I'm trying to eat clean (and was all out of Oreos). So I threw together a few ingredients and came out with someone delicious – Instant Oatmeal Bites.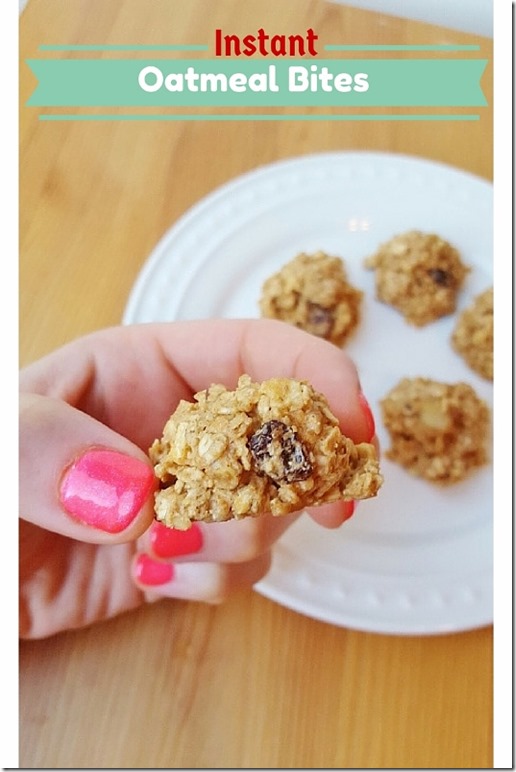 Instant Oatmeal Bites Recipe
Ingredients:
1 package instant oatmeal
1 heaping Tb. peanut butter
2 Tb. egg whites
dash salt & baking powder
I used this instant oatmeal, any flavor would work as long as it's sweetened. Plain oats won't work because there's no added sugar.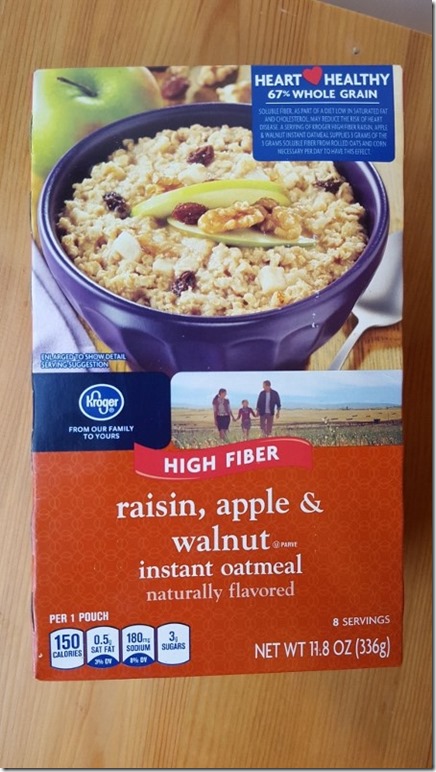 Directions:
Heat PB in microwave for about 30 seconds or until easy to mix. Add oats, salt and baking soda. Mix. Add egg whites. (Use more if it's too thick, but it should be fairly thick and easy to make a ball of the entire dough.)
You can see I made these twice since the bowl is already dirty. Ha!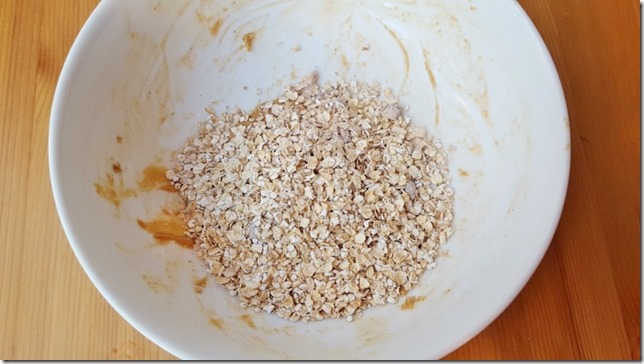 Use 1/2 Tb. measure spoon to create small cookies on a microwave safe plate. Microwave for 1 minute or until set.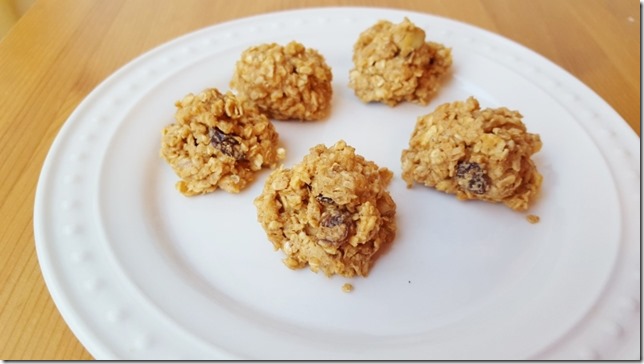 Enjoy!
Question: Do you have instant oats at home right now?
I feel like most of you do, just curious!