I am currently obsessed with taking pictures of signs. I stop all the time and bust out the camera to take a picture of random signs. Today I did it in the post office:
When the Post Office commercial comes on I think it says "If it fits, It Shits!" and laugh to myself every time. Lame, but funny to me – and that's what really matters, right?
Before I left home I had a handful of grapes (let's remember I have a big hand too). While running errands I busted into this cereal for several handfuls… I should make eating in my car illegal.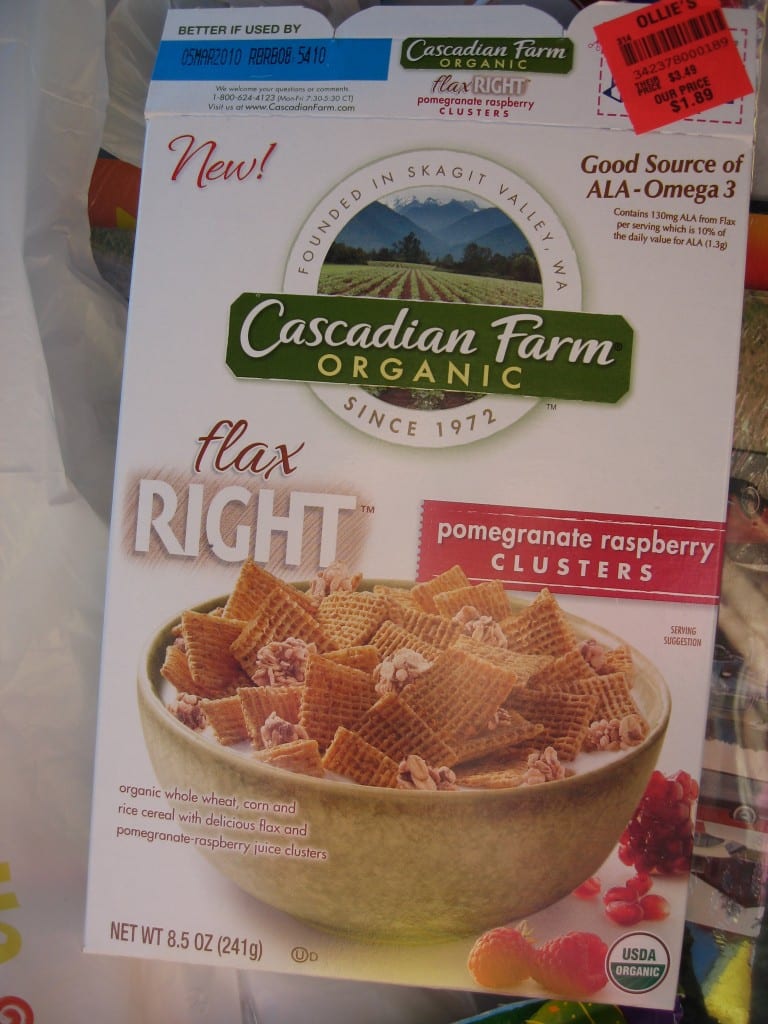 Around 3pm I stopped for lunch. I was not hungry, but it had been too long since I had eaten. I made a turkey wrap with carrots and hummus. Amazing and simple 🙂
For dessert (What? You don't have dessert with lunch?) I had this bar from Nature's Path. I thought it was pretty good for the calories (150) and size. Plus – it's chewy and has peanut pieces in it. I just wish it was a little more chocolate heavy 🙂
My other recent sign endeavors…
This one is a painting from the art show. It says, "I want to be an outrageous old woman who never gets called an old lady. I want to get leaner and meaner, sharp edged, wild earth colored – till I fade away from pure joy!"
This one is from the Philosophy Rug # by Mungo Thomson:
There are plenty more where that came from 🙂