I cannot decide what was the bigger highlight of my day – visiting Julia Child's kitchen or scoring pumpkin frozen yogurt at TCBY! Today was obviously a great day 🙂
Ben and I did some exploring in D.C. today and visited the National Museum of American History. They have a replica of Julia Child's kitchen with all her pots and pans and stuff! It is so cool.  See, this is me in her kitchen:
This is her kitchen without me. Isn't it better when I'm there?
I loved this quote from her on the wall:
Thanks for letting me stop by Mrs.Child!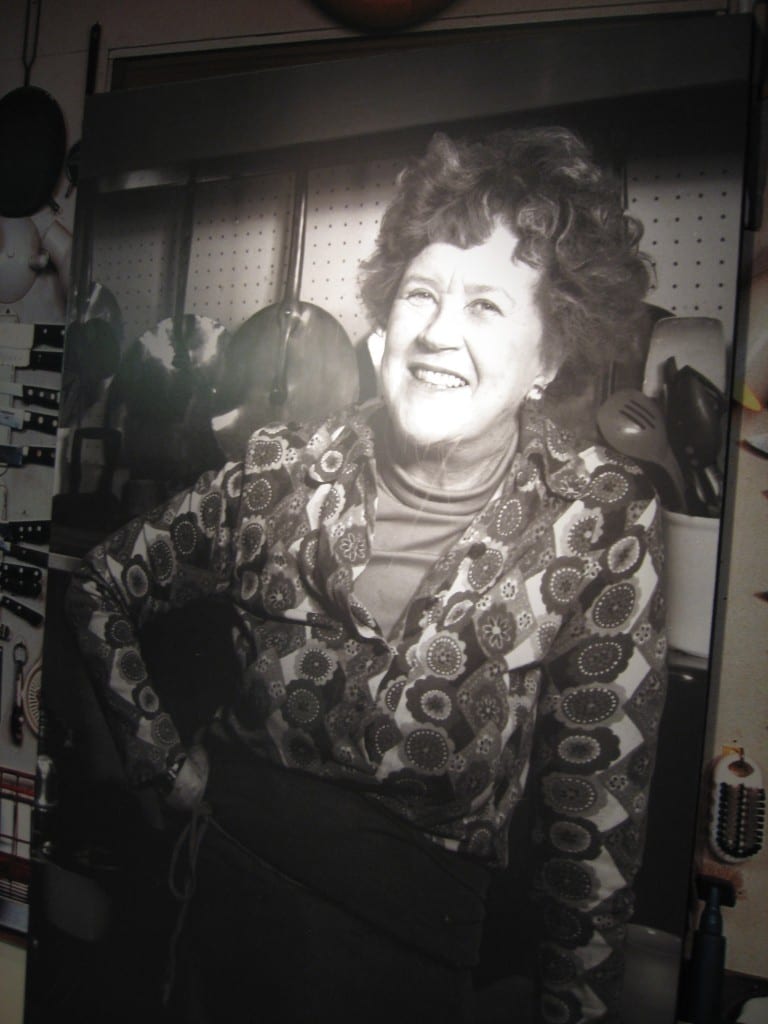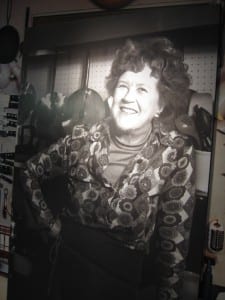 I packed us lunches so we wouldn't spend money or have to eat museum food. I knew I was going to be super hungry today so I packed a big lunch for myself – sandwich, pita chips, carrots, pear. Now that I think about it, it wasn't that big.
After the museum we checked out the Washington Monument. It was a beautiful day and sooo many people were out!
On the way home we stopped at TCBY because they told me they would have pumpkin ice cream today – and they did! I got it with granola – my favorite topping ever 🙂 It was so good and I also added more pumpkin spice when I got home – love it, love it.
I ate this trail mix on the way to TCBY because I was hungry (long runs on Saturday make me super hungry on Sunday) and didn't want to completely wolf down my ice cream (not that it didn't happen).
Dinner was leftovers, plus chips and salsa, grapes and random bites of Ben's noodles –
Actually, the chips, salsa and other stuff was eaten whilst cooking. So, this leads me to this weeks Start, Stop, Keep.
Start: Plating all my food AND sitting down to eat ANYTHING!
Stop: Eating while cooking.
Keep: Waiting 30 minutes before eating when I get home. (I need to keep working on this one until it's automatic.)
I just finished off the rest of the apple crisp from last night. Ben did eat some too, so I didn't completely eat the whole thing by myself, but almost. The good thing about it is it's healthy, so I don't feel bad about eating 2 apples, oats, sugar, PB and cinnamon (okay and choc-chips) because that's all it has!
I need to finish up my Nutrition homework and get some sleep! This week we've been talking about Fad Diets. I've done a lot of fad diets in the past including: The Cabbage Soup Diet, Atkins, Slim Fast and more. They obviously didn't work. But the lesson is learned and now I try to eat balanced and exercise. It's all about calories out versus calories in!
Question: Fess up, have you ever done a Fad Diet? If so, which one?