Hello and Happy Monday
My right knee is a little upset with me about the marathon so I spent last night watching TV with peas on my knees. And lots o' food. Lots.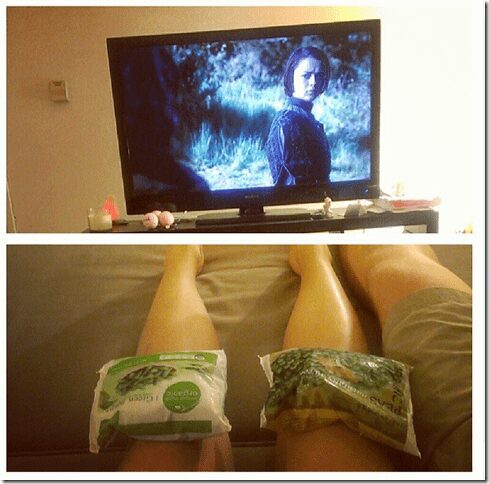 *Anyone else watching Game of Thrones? It's getting to be too violent for me.
**The first episode of RHONJ was just okay. It's  frustrating to watch Teresa act so dumb when she's gotta know she was in the wrong. Maybe she's playing the part for TV because how could she not realize??
June
Today is a rest day and I'll play it by ear for the rest of the week. I think I'm going to focus on strength and stretching this week.
Beyond this week I am going to plan out my training for this month.
I don't know if you realize this but it's JUNE! My month is going to be ridic. So, balancing travel and training is going to be a challenge.
As of right now I am going to Florida, Boulder, New York and Portland this month! I might have to bow out of something since I told myself I'd do less this month after my crazy San Fran, NY, BTR week left me a mess. TBD.
If you need me I'll be at the airport sipping margaritas or iced coffee, depending on the time.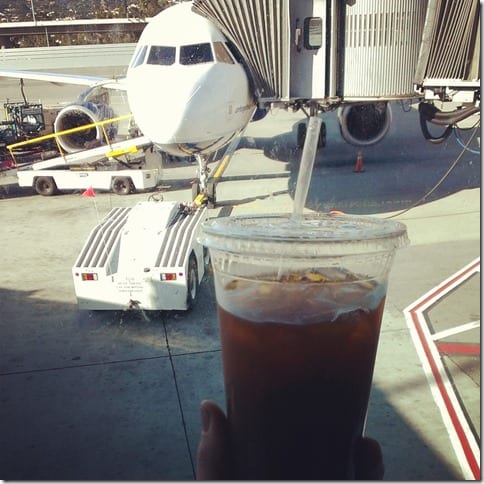 June Goals:
Plan training and travels.

Eat clean Monday – Friday. Party on the weekends.

Enjoy all of it. Have fun. <- I'm in a place where I know I can't keep this up forever so I am trying to enjoy these opportunities while they last.
Running Motivation Monday
The question isn't Can you, but Will you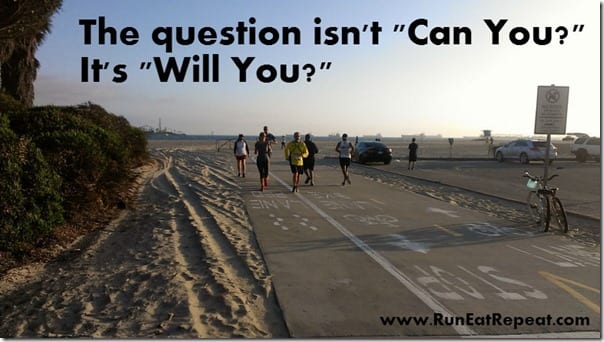 Run.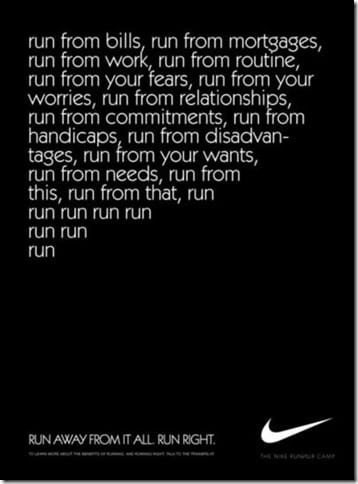 Question: What are your June Goals / Plans?