June 5th is National Running day and it's one of my favorite days of the year (after Thanksgiving of course)!
In honor of this special day I have been thinking up all kinds of running blog posts to share with you! And recently several readers and sources have asked me who are my favorite MALE Running Bloggers.
I don't have time to breathe let alone read a lot of blogs lately so I am behind on the blog world, but most of these guys are my favorites from way back. I also asked via twitter and got some suggestions from you to fill in the gaps.
Top 10 Male Running Blogs:
No Meat Athlete http://www.nomeatathlete.com/ – Matt is an expert in fueling like an athlete while remaining vegetarian. He has an awesome e-book about marathon running and another book coming out soon too!

DC RainMaker http://www.dcrainmaker.com/ – I met Ray last year in Galveston, TX when I went out to watch the Iron Man starring Lance Armstrong. He does the BEST reviews of running / triathlon tech gear of everyone in the business.

Marathon Train http://marathontraining.tv/ – I met Steve last year in New York for the ING shoot and realized he's a SoCal local too! He is a running coach and has been the most helpful resource in setting me straight about fueling during long runs.
Pavement Runner http://pavementrunner.com/ I met Brian in San Francisco, but feel like we go way back. I love that he loves running and is so passionate about spreading the word.

Run Blogger http://www.runblogger.com/ Peter writes another super thorough running gear review blog. He probably has the most running shoe reviews of anyone.
Nathan Maxwell http://nathanmaxwell.net/

The Boring Runner http://www.theboringrunner.com/

Dad Runs Disney http://www.dadrunsdisney.com/

The Penguin Runner http://thepenguinchronicles.com/ – Hello. The Penguin is one of the most famous 'back of the pack' runners in the world. Most of us are not Meb or Kara. He has a light hearted approach to helpful running advice.
Running Blog Honorable Mentions:
Run Like A Clydesdale – My friend Dave, doesn't update often right now but it's fun when he does.
Me in the Balance – Marlon has a good mix of family and running updates.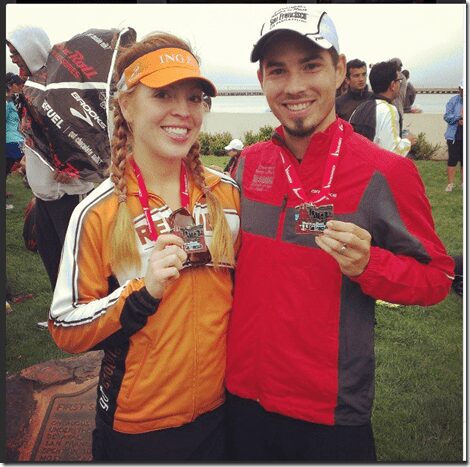 10. So these are my favorites, but I'm leaving room for yours!
Question: Share your favorite Male Athlete / Runner Blogs!