Hi! I just ran the LA Marathon and am here to share my results, recap and random thoughts. I mentioned yesterday that I decided to run the race as part of training / torture for another race.
Yeah… um, that must have been the Spark energy drink talking or something because that was the worst idea I had since the time I made Pickle Cookies.
Pre-race I slept at my parent's because it's closer to the race and this way I could eat all their food. Double win.
Roxy gave me a kiss for good luck and I was on my way.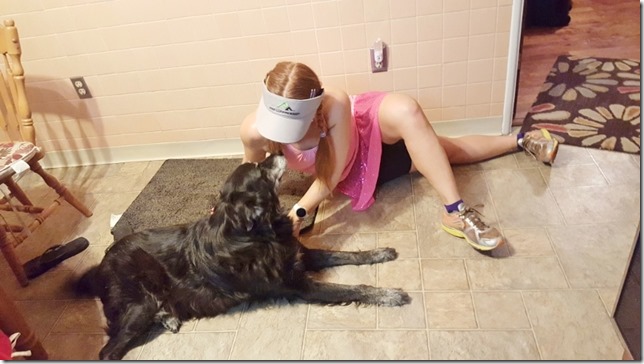 I took a pre-race picture in case I went missing somewhere along the way and you needed to post this all over social media.
(On second thought, if I go missing during a race just let me be – I probably decided to live in a porta-potta for the rest of my life.)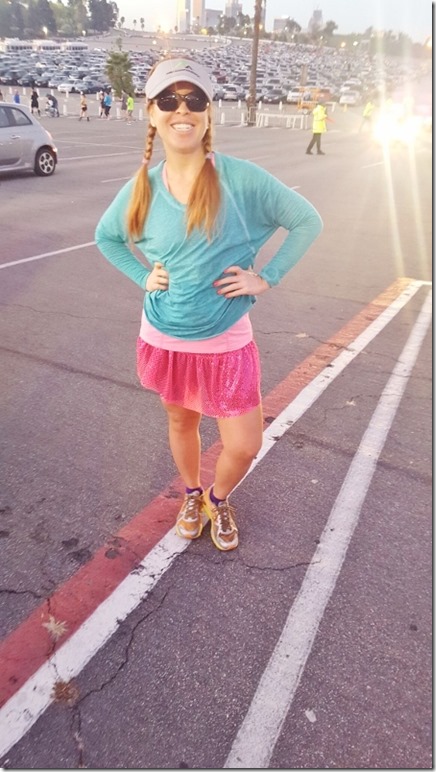 The Los Angeles Marathon starts at Dodger stadium and ends in Santa Monica right off the water. It's nicknamed 'Stadium to the Sea' in honor of that journey! Well it was nicknamed that – now I refer to it as "the March to My Death".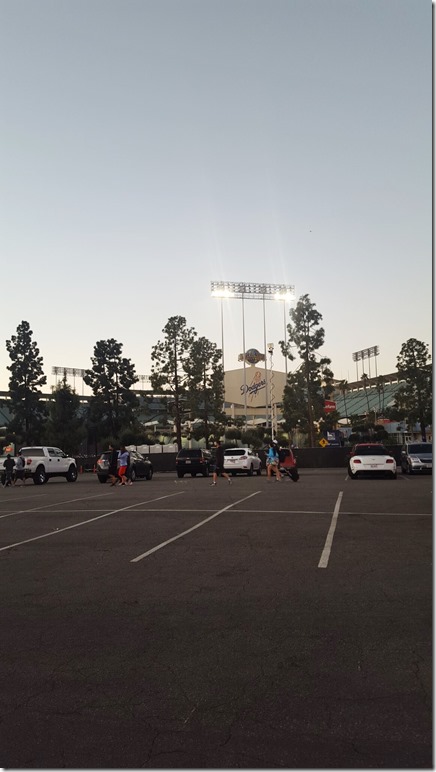 LA Marathon Race Recap
Start Line / Pre Race: The start had a lot of people helping to direct traffic and plenty of porta potties. Good lookin' out.
I got stuck in a large crowd at the start and wasn't able to make it to my corral. That was fine though since I didn't plan on running fast and needed to take it easy. (But this happened last year too. It's hard to get into set corrals from the left side of the start.)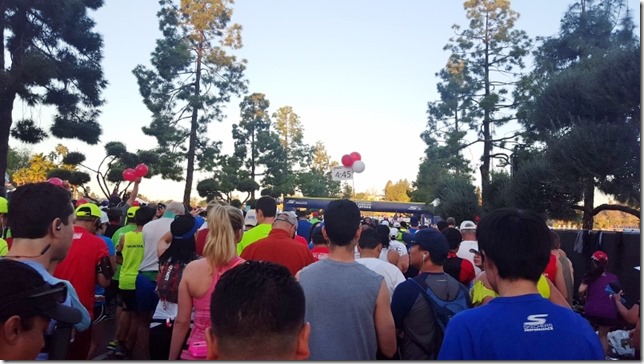 The course: I am a fan of the LA Marathon course. Part of it might be nostalgia though – my high school had an annual fundraiser and we actually walked the entire course!! It's a better way to really experience all of Los Angeles from Dodger Stadium in the heart of the city, through Chinatown and Silverlake along the Hollywood walk of fame and then Rodeo Drive all the way to the Pacific Ocean. Isn't that cool?
Well, the other handful of people I asked said they didn't like this race or the course. So, it takes all kinds.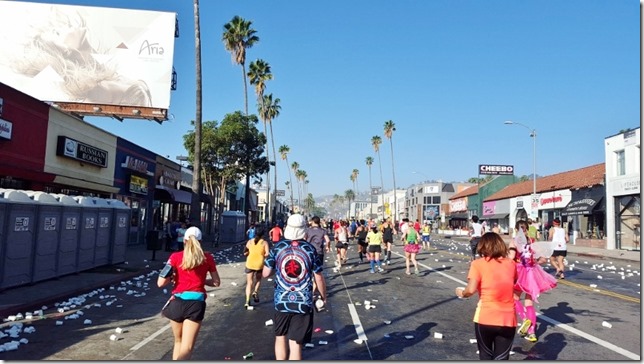 My race: I was okay until about mile 16 when I realized this was not the best idea I've ever had. My body slowly started to ache. I tried to keep my head in the game with music, focusing on form, crying internally, looking at the sights, praying, hiding in the porta pottie and more…
My main goal was to run all the way to the Sole Runners aid station and stop there for refuel, get some sunblock and continue.
From there I was able to run / walk to the finish. I was definitely tired and slowing down, but I RAN 26.2 miles so I'm still happy about that. I stopped for a quick bathroom break and walked through some of the aid stations.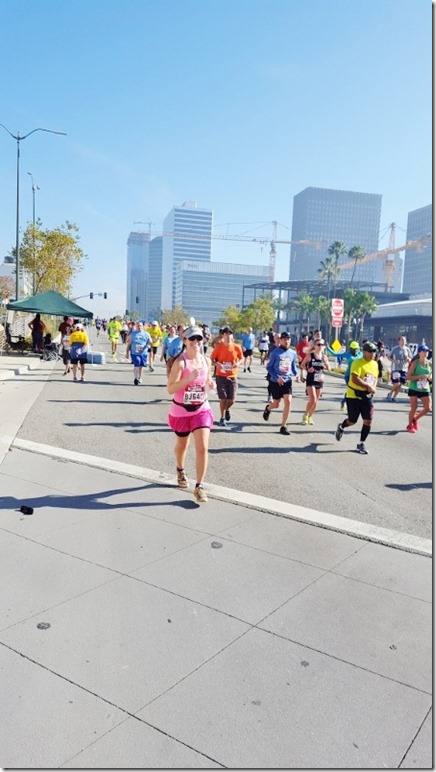 LA Marathon Results – 4: 07: 10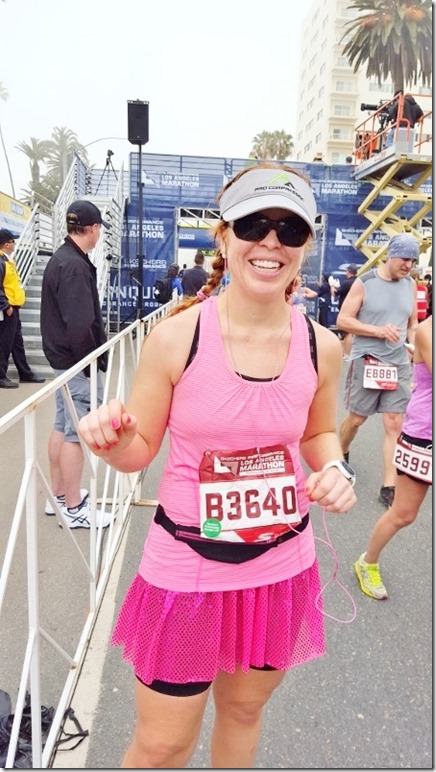 I really have positive splits nailed down.
Maybe one day I'll work on negative splits. Maybe.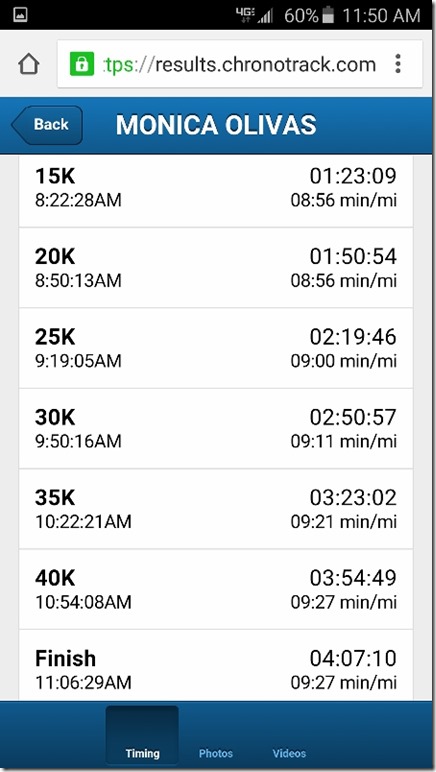 And even though I didn't see Matt Damon at the Surf City half marathon last weekend…
I did see Forest Gump at LA today!!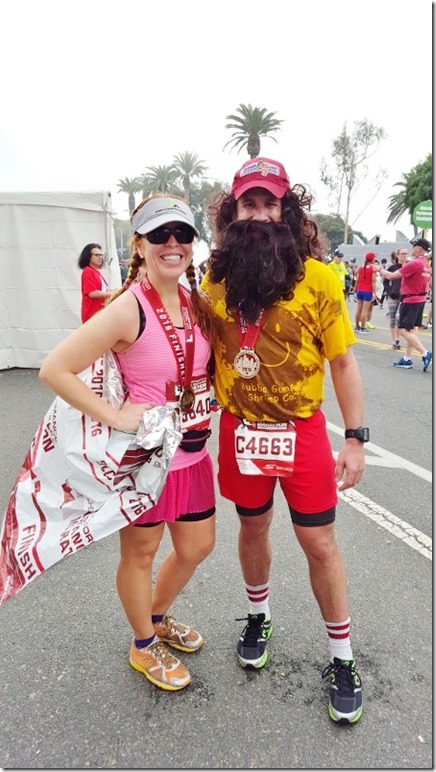 After the race I got the heck out of there so I could limp around in privacy.
I was brave and got in my parents' pool as an ice bath. It actually wasn't that bad. I think I needed that!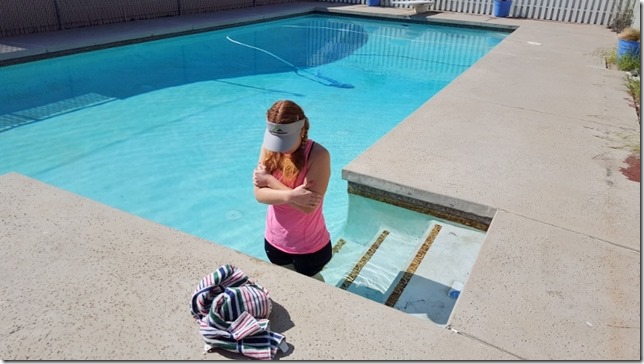 Overall: I ran 26.2 miles, that's all that matters right this second. I'll think about the rest another day.
Now I have big plans on the couch despite the gorgeous day. I've gotten more than enough sun for now thanks.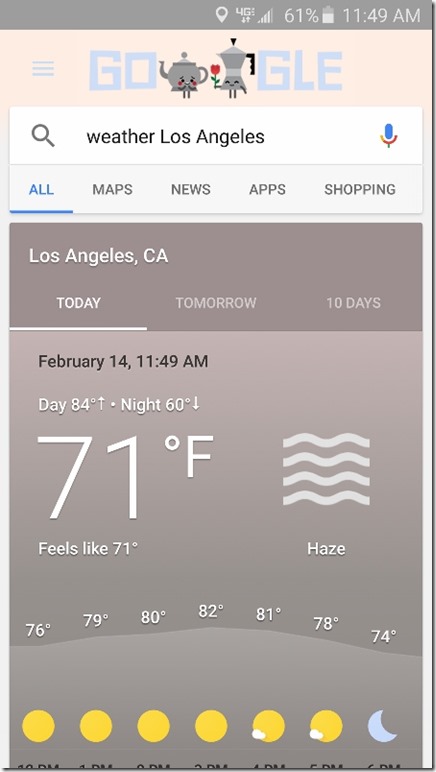 Question: What are you doing for Valentine's?