Most Saturdays I set my alarm, crawl out of bed while it's still dark, eat PB toast and set off on a long run. Today was my weekend run before next Sunday's race and I ended up staying up super late last night and decided to turn off my alarm. Since it was only 10 miles I didn't think it would matter.
But, my late start meant Ben woke up too and we started talking and getting distracted… I ended up leaving my house around 9:30am and it was pretty warm by then. It wasn't the best run, but it's done and I'm not worried about it.
Before I left I celebrated my last long run with the best Fall feature ever…
TJ's Pumpkin Butter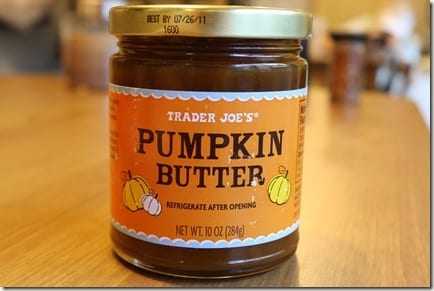 I buy this stuff up three at a time. Best jelly substitute ever.
Pre-run fuel.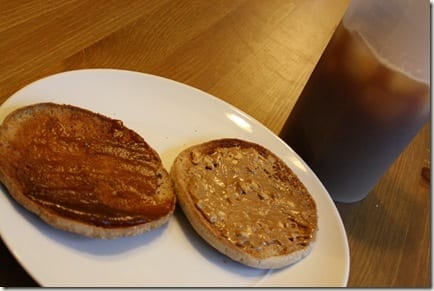 When I got back I was super hunger for breakfast and lunch at the same time. I ate a plum and a handful of cereal before getting in the shower.
Post shower – a massive smoothie in a bowl!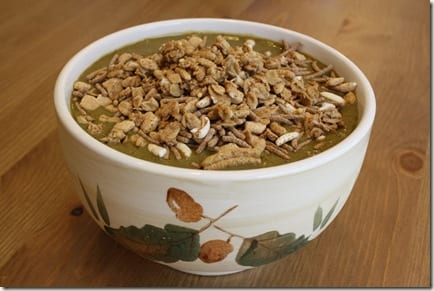 In the mix: ice, swiss chard, protein powder, almond milk, carrot juice, berries and chia seeds.
The leftover pizza from last night was calling my name and I had a piece of that too.
Question: Besides seasonal veggies/fruit – what's your favorite Fall food that's only sold during this time?