Ben and I went on a date tonight. We really needed it too. He's been working a ton on a project and I've been pre-occupied with school. We have not made any time during the week to just "hang out". A date was definitely needed.
We didn't have anything planned so we decided to just stay local and walk to sushi…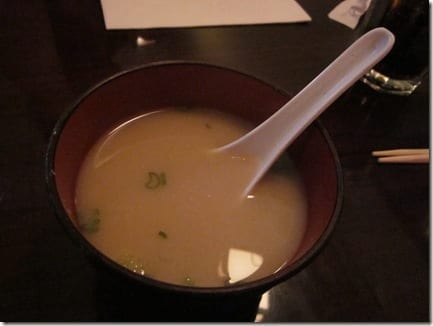 I ordered this roll that was topped with veggies, scallops and salmon. So.good.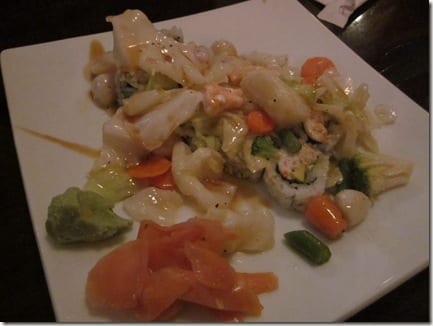 Ben kept stealing the veggies and I was like, "WTF? Steal the scallops." True story.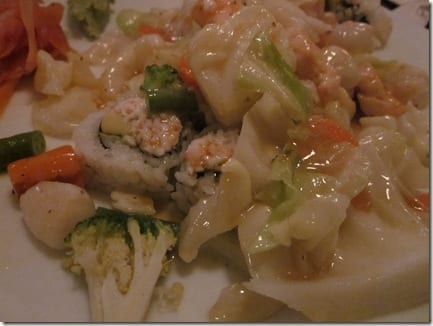 And we shared this salmon topped CA roll.There may have been a stolen tempura piece or two too.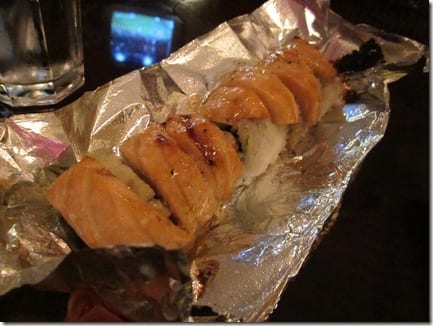 But, it gets better. In addition to amazing sushi, there is a Yogurtland within walking distance from our place! This is like a dream (because I can go there every day) and nightmare (because I can go there everyday) all wrapped in one.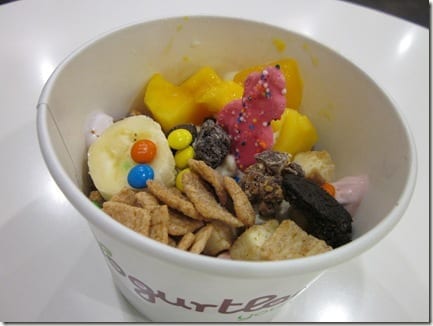 My favorite part is the toppings. I am not sure what animal that Animal Cookie is though. A monkey sitting up maybe?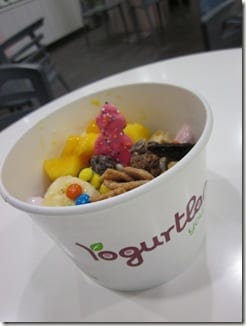 Less exciting eats of the day included a snack plate, crackers and random bites of pizza out of the fridge.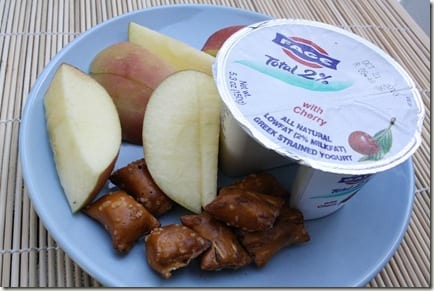 The yogurt was on clearance for some reason even though the date is a ways off? I had never tried one of these before and thought it was good. But, I wouldn't get it at regular price ever.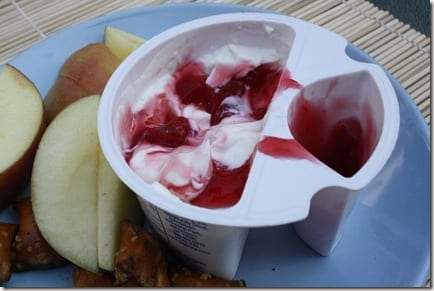 I've got to save those pennies for Yogurtland!
I am super excited to follow my fellow running bloggers in their marathon journey in Chicago tomorrow! Katy and I created the twitter hashtag #cm10blends in support. If you are on twitter use that hashtag to run in support, follow along in support or just keep up on what's going on 🙂
See ya in the morning!