This is a sponsored post written by me on behalf of EveryDrop™. All opinions are 100% mine.
I know there are a lot of people out there who have a hard time drinking enough water. I am not one of them. I'm like a camel. (In my head camels drink a ton of water and store it in their humps for later. But I drink a ton of water and store it to sweat out during my run.)
I drink so much water I'm pretty sure I am the cause of the drought in California (don't tell anyone).
 When I am at a restaurant I order water with extra lemon. I LOVE lemon water!! It feels so fancy to sip chug lemon water and it's extra refreshing.
Unfortunately, I am very lazy (or justifiably tired from all the bathroom breaks I am forced to take) and never make lemon water at home. But I was on a mission to change that this week and bought 5 pounds of lemons.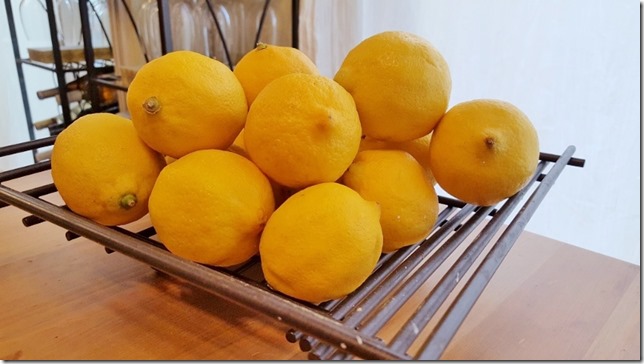 And they hung out on my counter until I noticed that they started to go bad.
So I had to get it together and start using them. All of them. In one day.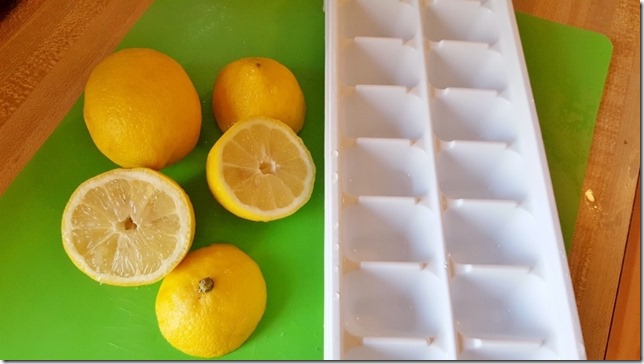 Okay, not in one day but I did decide to make Lemon Ice Cubes to make it super easy to add to my water. I just cut up a few lemons and put them in the ice tray, added filtered water from my EveryDrop™ PopOut Filter & Pitcher AND squeezed lemon juice into each tray.
I made a few batches of these and put them in a bowl so they'd be easy to grab whenever I filled up.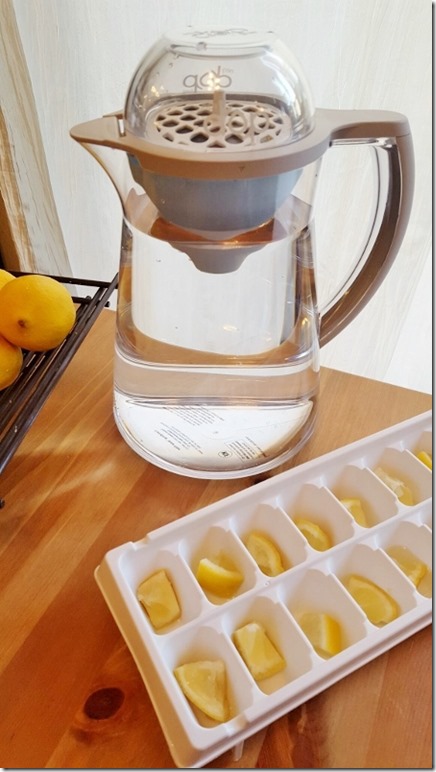 Tip: Squeezing lemon juice into the ice cube trays adds more lemony flavor. You can also add a few drops of liquid stevia if you want a tiny bit of sweetness when adding these cubes to iced tea or cocktails.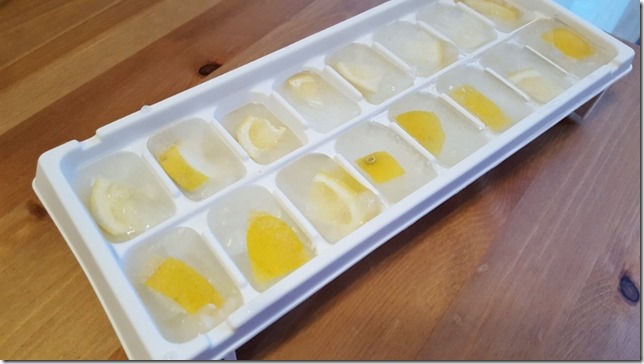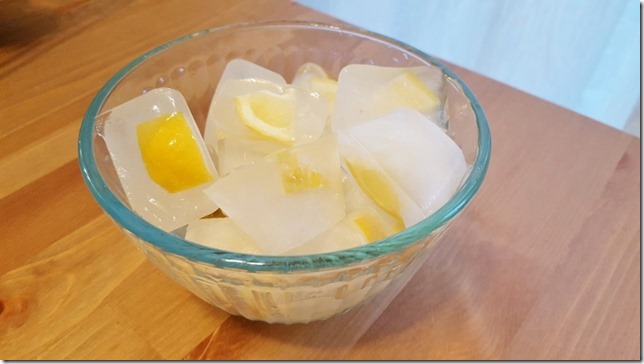 I just got this new EveryDrop™ PopOut Filter & Pitcher so I was extra motivated to make delicious tasting water. The combination of the filtered water and the lemon ice cubes really did make a difference! You know how sometimes you can just taste 'fancy' water? This was like that – super crisp and refreshing. And fancy on account of the ice cubes.
Yesterday afternoon I took a walk, when I came back my cubes were ready and I chugged that lemon water!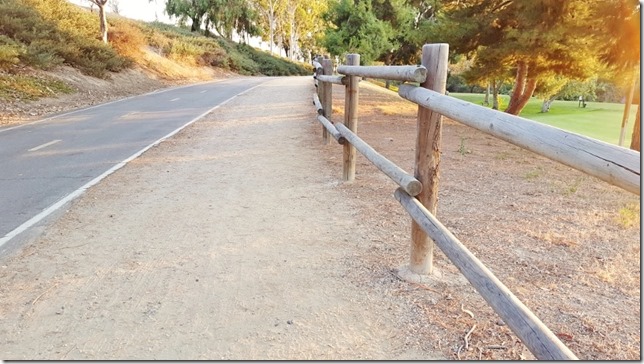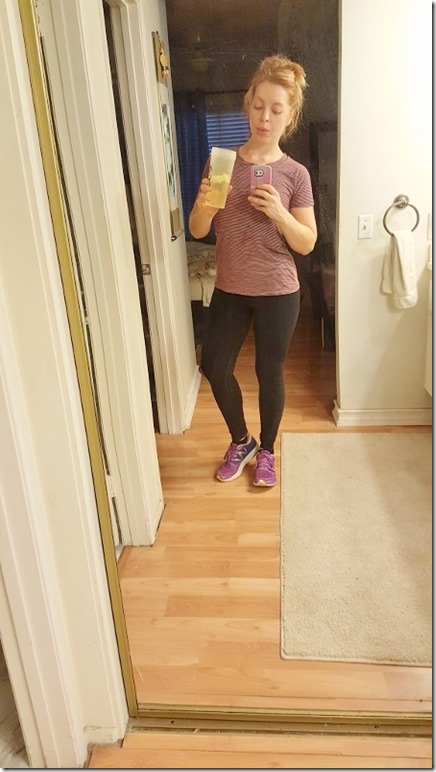 Tip: If you're not into lemon water you can also just add frozen fruit to your water for some extra flavor. (Or you can chop up the lemons and freeze them to use in the same way.)
Frozen strawberries, blueberries, watermelon… almost any frozen fruit will work to give your water an extra boost of sweetness. For some reason doing this reminds me of a spa… I think because it's the only other place I've had it?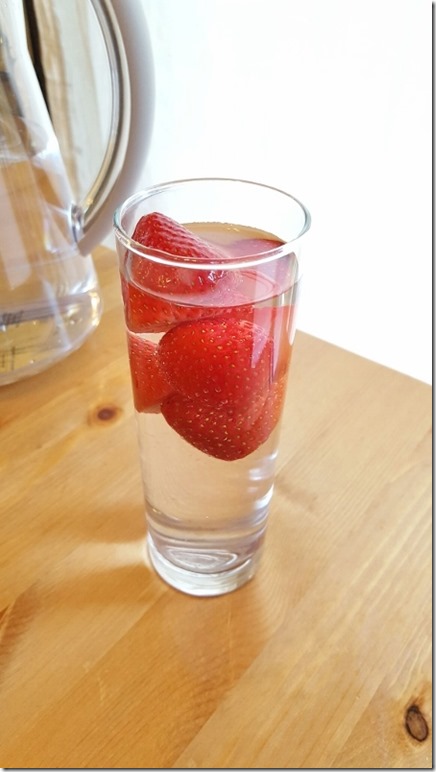 Lemon water hack: My new favorite lemon hack idea is to add the lemon ice cubes to hot water in the morning. This is a good way to cool down super hot water and get some lemon flavor in there at the same time. (You can also add apple cider vinegar and some honey for a morning detox drink.)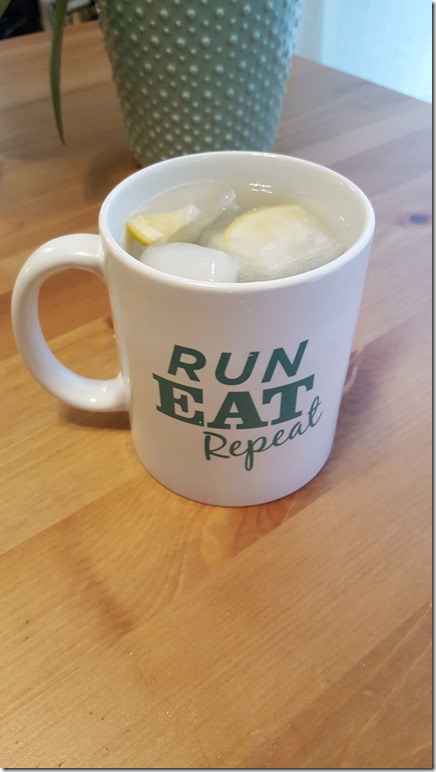 All this lemon water talk and I almost skipped the best part of this new water filter….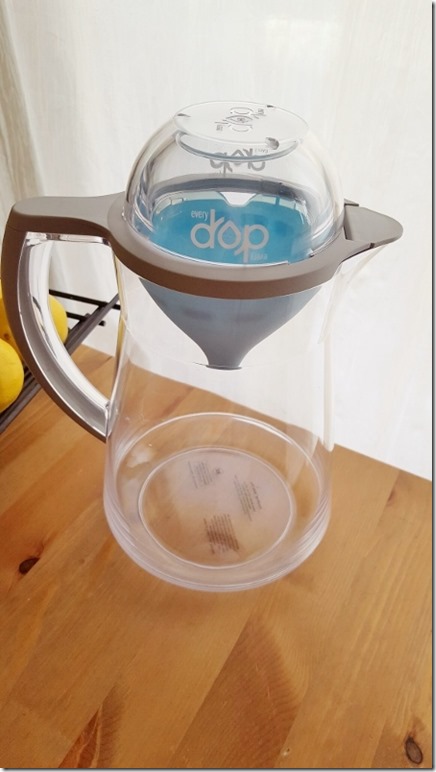 The filter is that tear drop piece on top. It can be removed so you can filter water directly into your water bottle. It's super easy to just pop off, filter water into another container and put back on!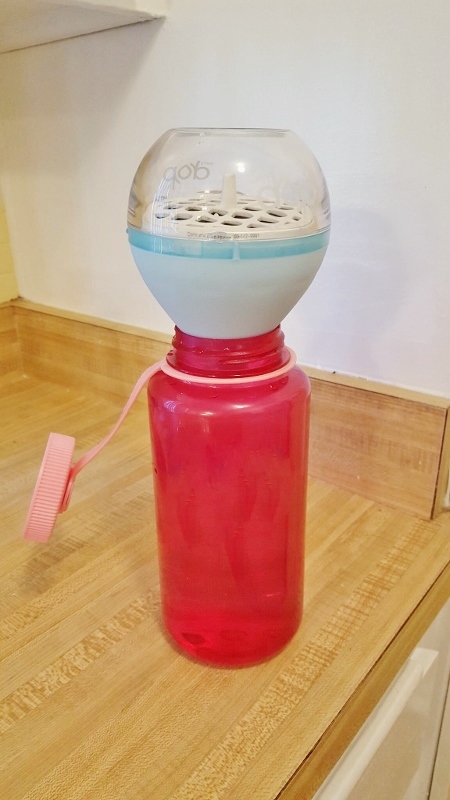 The EveryDrop™ PopOut Filter & Pitcher is available in stores and online. Visit the EveryDrop™ Pitcher Store Locator to find one at a store near you.
Question: Do you like lemon water? Or what is your favorite thing to add to water?
(besides coffee grounds!)