Hello! How's it going? Over here it's going great! I ran and I ate and I own a cat so I have all that going for me… not too shab.
I was in la-la land this morning though and didn't start my Garmin when I started running. I ran on a path that I normally only use on long run days and I took  a different route there so I didn't really know how much I'd already run when I realized – I'm going to guess .70 of a mile.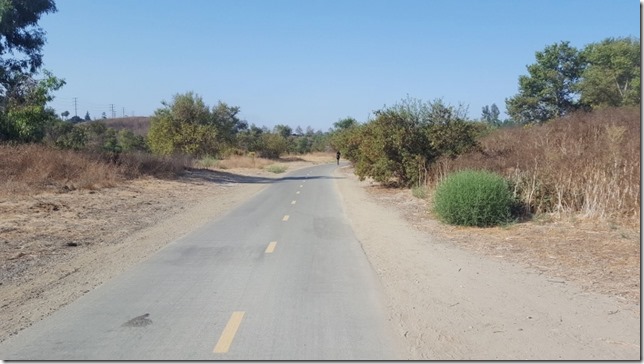 And running that path made me think about safety again – it's been on my mind a lot lately since I mentioned three runners were attacked last month.
I usually run here on the weekends and there are a lot of walkers, runners and cyclists around. But today, on a random weekday morning, it was pretty quiet and I went for a long time without seeing another person. That's not smart running Monican!
Luckily I am back home safe and sound talking to you nice people, but I am going to stick to more populated paths on weekdays now that I know that.
I'm sure Vegas was super happy I made it home. He loves to help me with my cool down exercises…
Crockpot Chicken Tacos
Yesterday I made shredded salsa chicken in the crockpot. This is seriously one of the easiest things to make ever. It's so simple, takes 2 minutes of 'work' and it's healthy. Boom.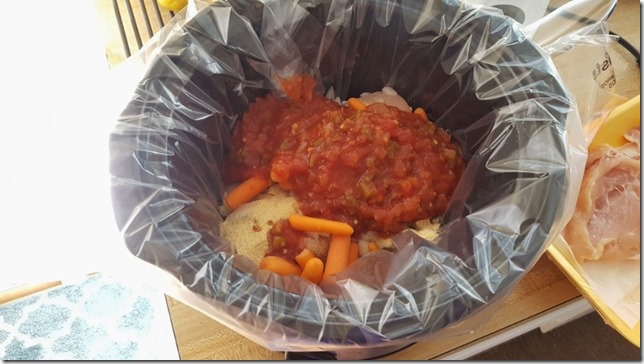 (In the picture above I added carrots – I don't usually do that but thought I'd switch it up. It worked well in that they cooked down and I smashed them with the salsa and chicken so it added a dash of vitamins but didn't really taste different.)
I usually use four chicken breasts for this recipe. Since my pack of chicken came with six I baked the other two to eat on salads for lunch. This makes me feel like a meal prep super star.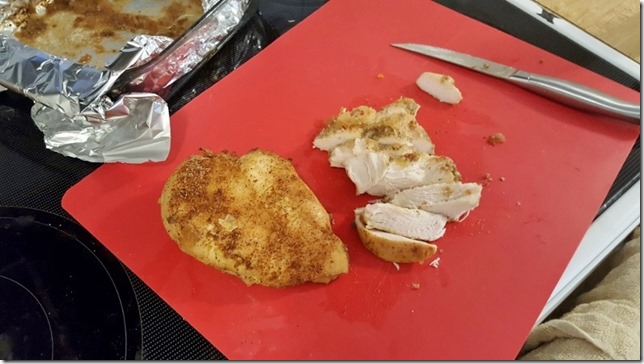 Once the chicken in the crockpot was done I shredded it.
Another great thing about this method of cooking chicken is it shreds super easy AND makes a ton of food. You can use this shredded chicken in tacos, burritos, enchiladas, on top of salads, in a bowl with rice and beans…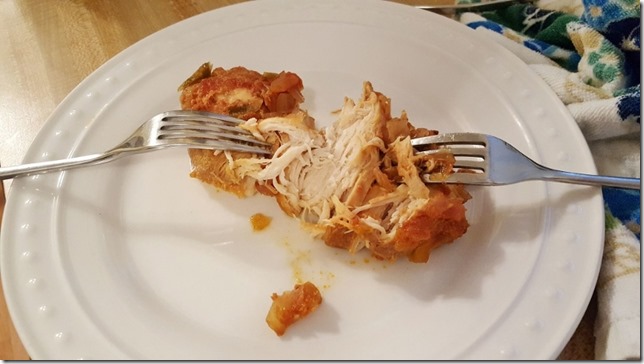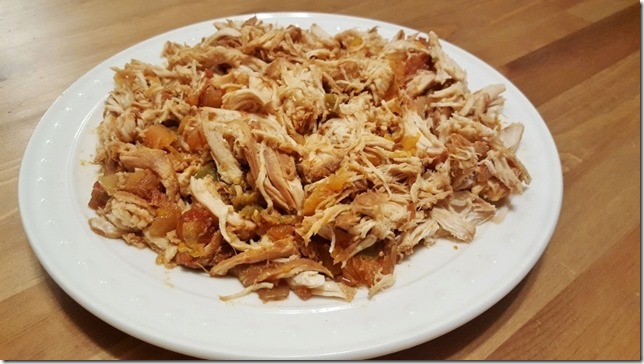 Last night I made tacos with it and I'll probably make enchiladas tonight.
Does anyone else just put everything on a plate and make the tacos as they eat them? Unless we're making burritos my family serves up the food and then has tortillas on the side. This way you can tear off a piece of tortilla and grab up some meat with it or make tacos.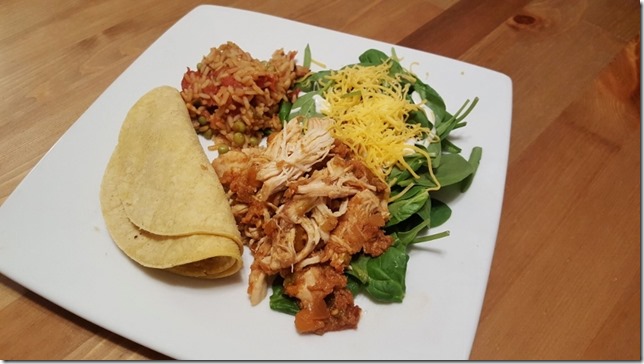 Anyway. Regarding the title of this lil post – tacos don't make you fat….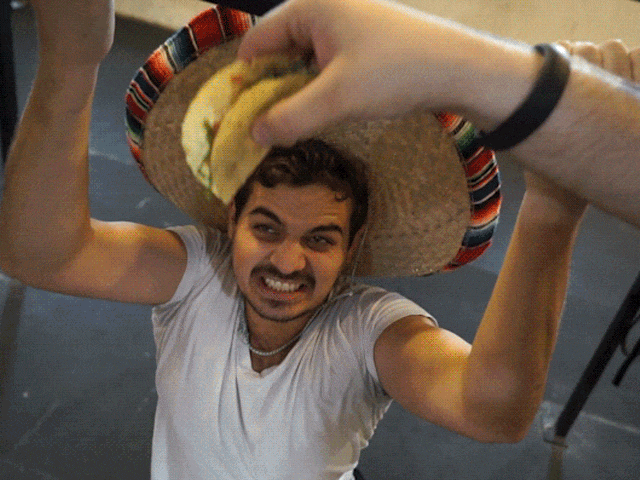 I have seen a lot of jokes on Instagram about Taco Tuesday or a love of tacos being a problem.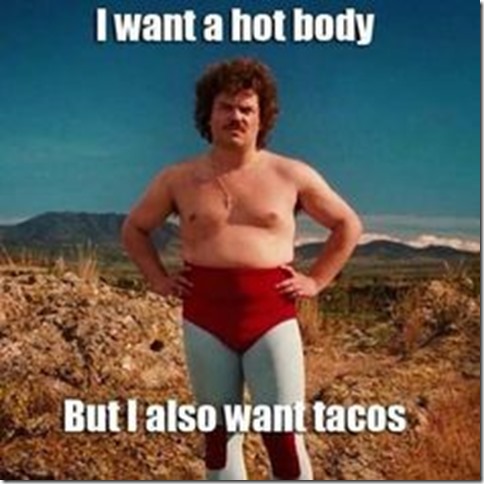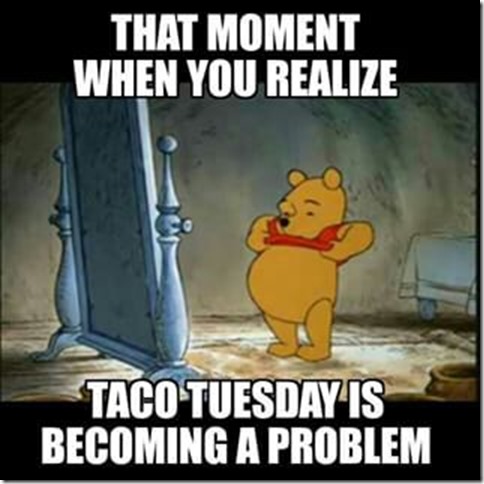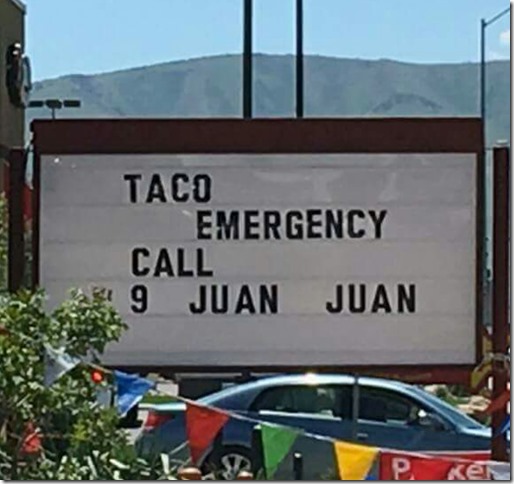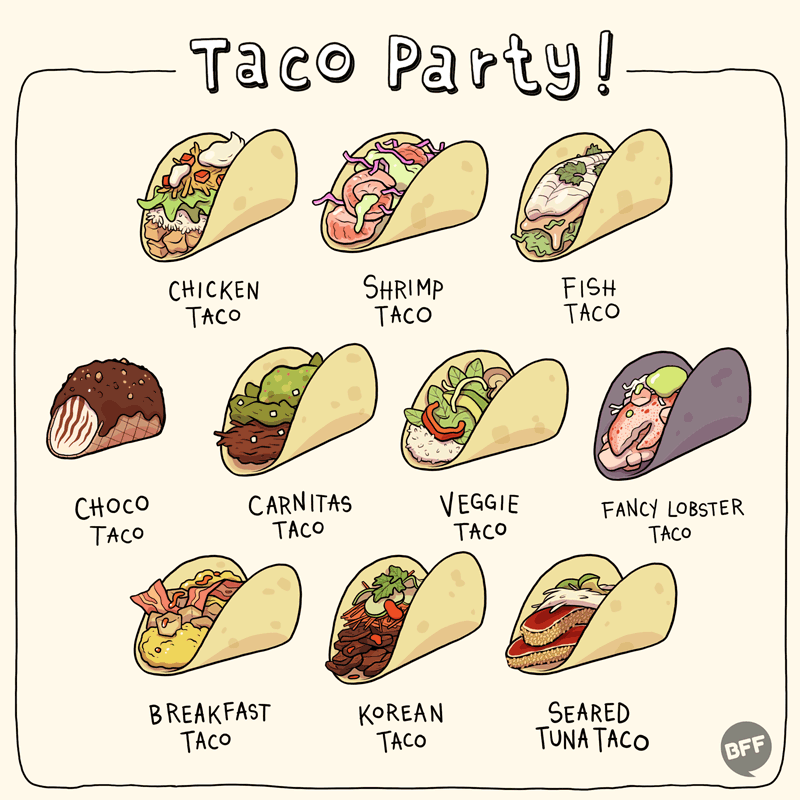 The reality is street tacos are fairly low in calories and healthy. An authentic Mexican street taco is on a small corn tortilla and has meat, onions and cilantro. They're served up with salsa on the side so you can pick how spicy you want it. But they don't usually have sour cream or cheese or guacamole.
One street taco is between 150 and 200 calories (approx). They're often served on two tortillas but you can skip one of them if you have mad taco eating skills.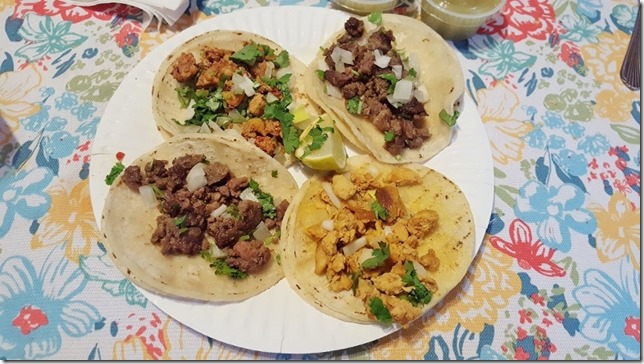 But what can pack on the calories to this lil Mexican meal is what you're drinking… that is probably where the real diet damage is done.
Pair tacos with a light beer,  skinny margarita or Paloma cocktail (or this random skinny cocktail I've made before) and you're all set.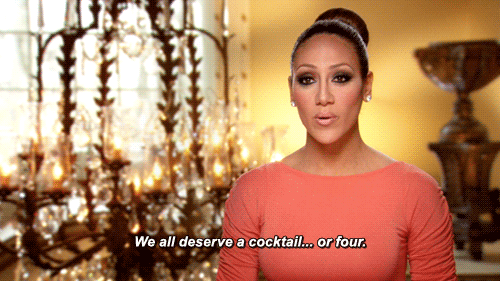 Question: What Kind of Tacos Do You Like – chicken, carne asada, carnitas or vegetarian?
I usually go with chicken.