Check out this delicious and easy enchiladas recipe. This dish is lightened up with light sour cream, chicken and green chilies for tons of flavor.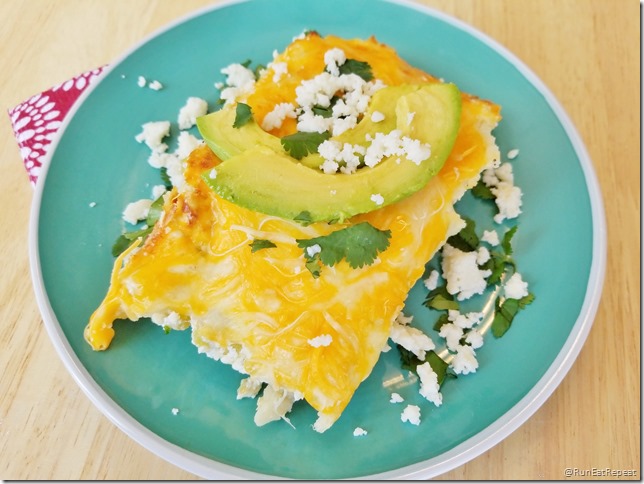 There's just something about a creamy sauce that seems so rich and decadent! But the sour cream sauce on these chicken enchiladas is lower in calories and fat than most.
We're using light sour cream and low fat shredded cheese for a delicious dish that's easy to put together for a quick weeknight dinner.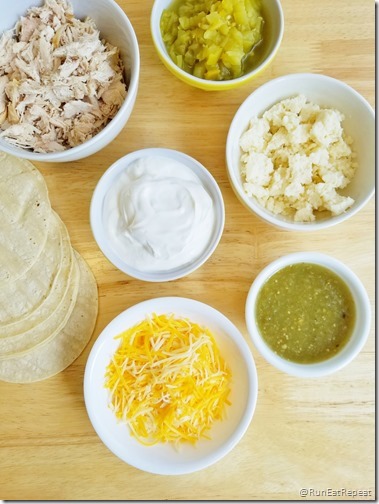 Check out this short ingredient list too – tortillas, chicken, sour cream, cheese, salsa and green chilies. That's it!
I used crumbly cotija cheese for extra flavor on top. It makes for a prettier presentation too! But the toppings are completely up to your preferences.
Light Sour Cream Enchiladas
Ingredients:
2 cups shredded chicken (cooked)
1 cup green salsa
1 cup light sour cream
11 oz. diced green chilies (canned – mild)
1 cup shredded cheese (I used a light Mexican blend)
6-10 tortillas (varies based on size)
optional: cotija cheese, avocado, cilantro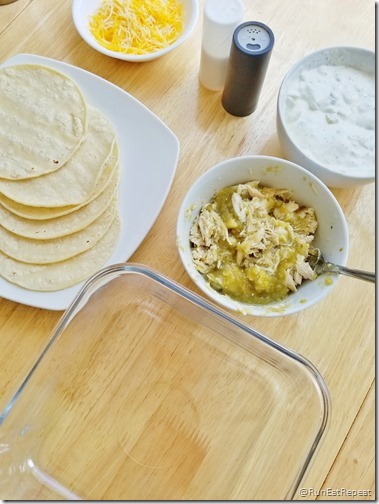 Directions:
Preheat oven to 350 degrees.
Combine sour cream and green chilies. Season with salt and pepper to taste. Set aside while you make the enchiladas.
To make the enchiladas –
Mix chicken and green salsa.
Heat tortillas in microwave for a few seconds until soft and easy to work with.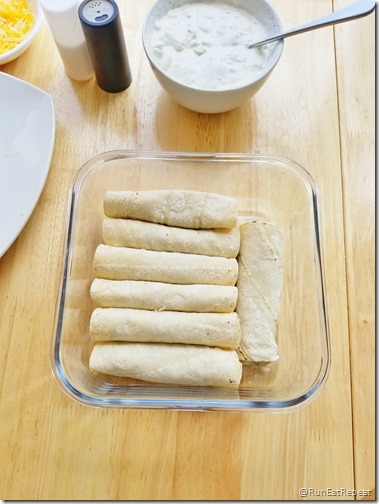 Make a enchiladas building station: Set everything out so you have an organized work space with your baking dish, tortillas and enchilada filling (in this case it's the chicken & green salsa).
Spray baking dish with non-stick spray. Cover bottom of baking dish with a thin layer of green salsa.
Place a scoop of chicken filling on a tortilla. Carefully roll it up and place in the baking dish. Repeat with remaining tortillas and filling.
Pour sour cream sauce on top of enchiladas. Top with shredded cheese.
Bake until heated through and cheese is melted.
Serve with cilantro and cotija cheese.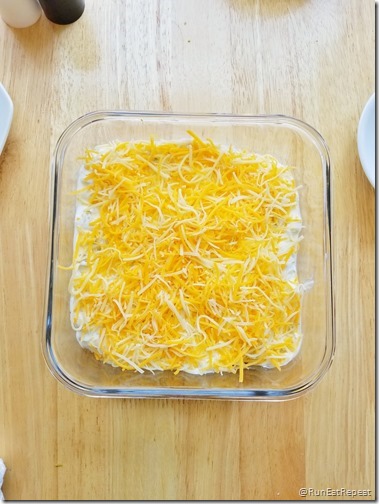 Enjoy!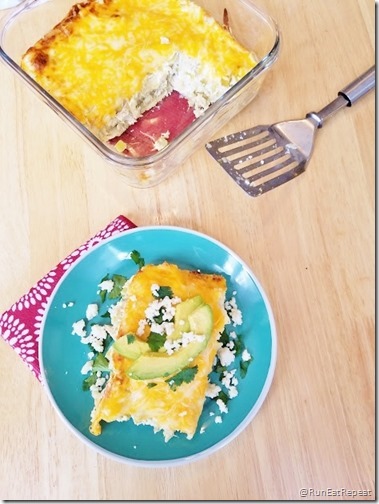 Question: What's for dinner tonight?
RER: Leftovers of this!