We made it! After a long drive home…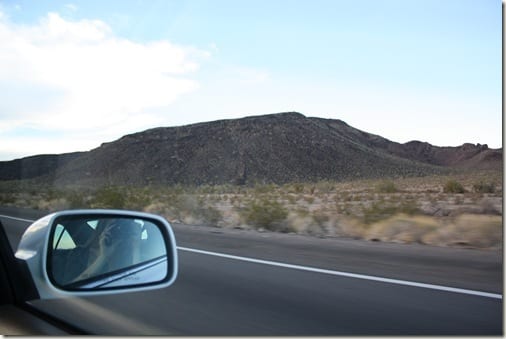 a few pit stops, crossing a state line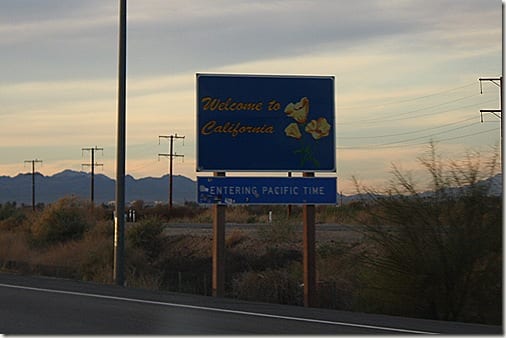 and a beautiful pink sunset we finally were back in Orange County!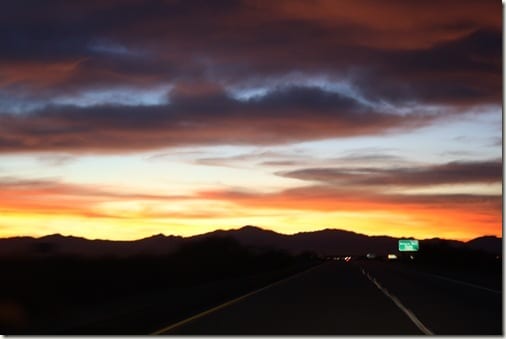 It was late and even though the road trip snacks made up the bulk of my dinner, I made a big smoothie in a bowl with granola and PB for dessert.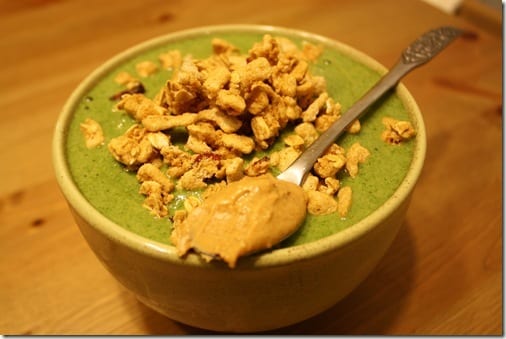 And then I crashed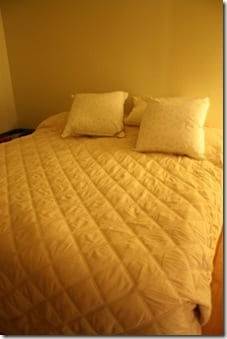 This morning I found a lady bug on my patio. I think lady bugs are good luck, anyone else?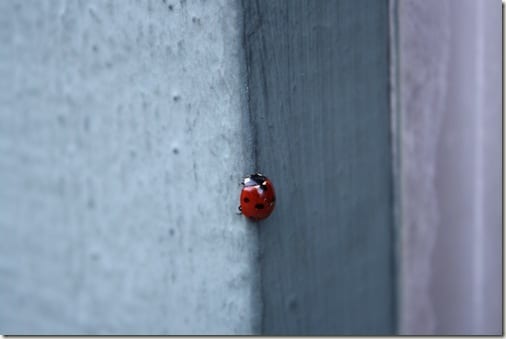 I am feeling great this morning! Usually I take a complete rest day after a long run, but since I woke up feeling good I did Jillian's 6 Week Six Pack. I don't do it faster the second time because I think it hurts my form.
Then, I made a simple egg sandwich for breakfast with Laughing Cow on the bread.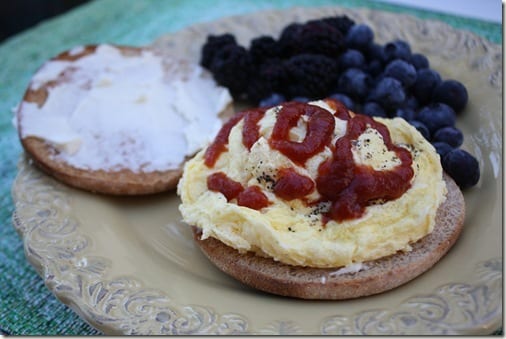 And a side of blubes and blackberries.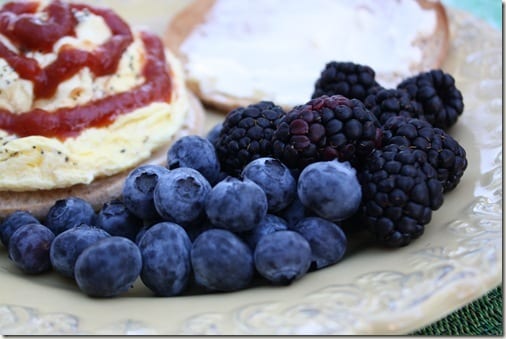 Mini-Goal Monday!
Here are my mini goals for the week:
1. Yoga one time this week. I need to s-t-r-e-t-c-h!!!
2. Organize that big pile of mail I've been ignoring on the counter.
3. Focus on eating more veggies and protein BFL style.
Question: Do you have any mini-goals for the week?