Today I document for you my death. Okay, I didn't end up dying but it was close there for a second.
I received the Brightroom email with my marathon pictures today. I ignored it at first. No one wants to see that. But, then I remembered my enemies probably do. And just in case they read RER I thought I'd share…
Mile 9-ish: Smiling when I should be contemplating how to snag that guy's half marathon bib…
Mile 9-ish: Still smiling. Pacing too fast. Still have water bottle.
Mile 15-ish: Haven't hit the wall yet. Feet confirm I'm actually running.
Mile 24-ish: No water bottle (threw it at an innocent bystander at mile 23). Looking down, much like my future.
Mile 25-ish: Desperately trying to find a good song on my ipod that will magically make my knees not hurt, give me a bucket of energy and compel me to actually run it in.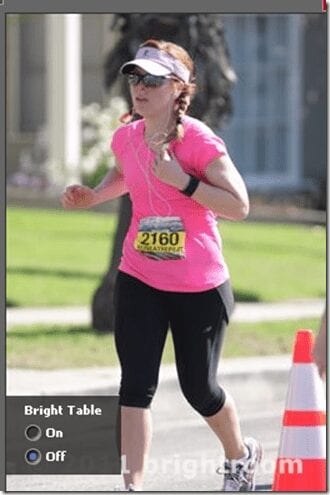 *There are 3 pictures of me messing with my ipod, it obviously wasn't working.
Mile 26-ish: See the Finish Line. Who cares. I want to die.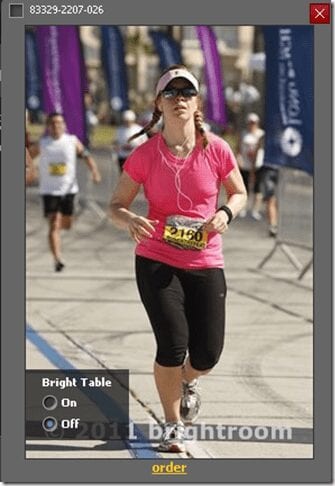 Cross the finish line. Glance at Garmin, goal accomplished. Still don't care. Just relieved it's over.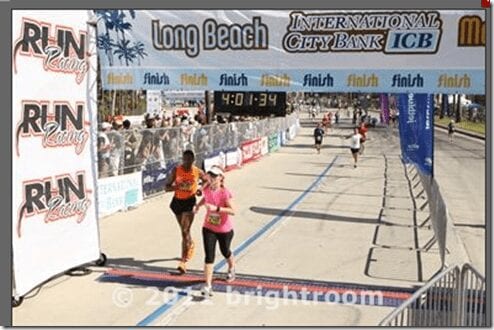 Read my Marathon Recap from Long Beach 2010 here.
Ask a Monica – Marathon Q&A
I used Ben's headset again so feel free to pretend I'm taping this from a call center overseas. Added bonus: I went overtime and it cut me off. Lucky you. Plus I'm sniffly.
If you have a question email me runeatrepeat at gmail
Question: Chime in with your thoughts on:
What would you tell someone before their first race?
What is the worst part about running/training??
Must Have Songs for a Running Playlist???