Marathon Training Day 5 post-run check in. This is my daily running journal with video updates. It's nothing fancy, just a fast pre or post-run report of how my run or workout went.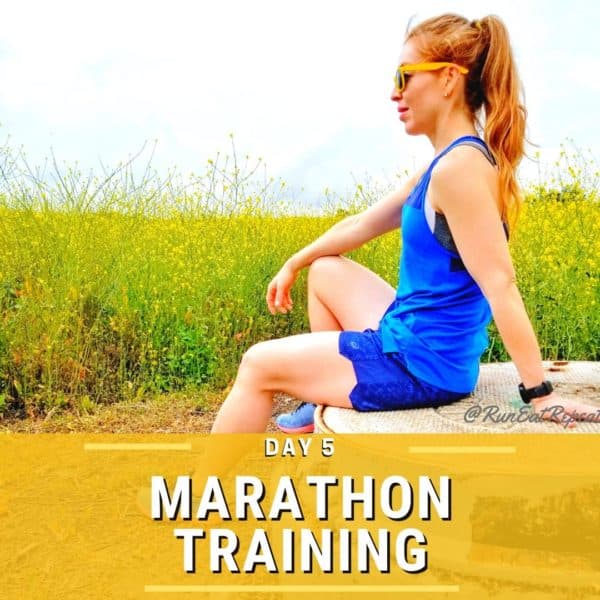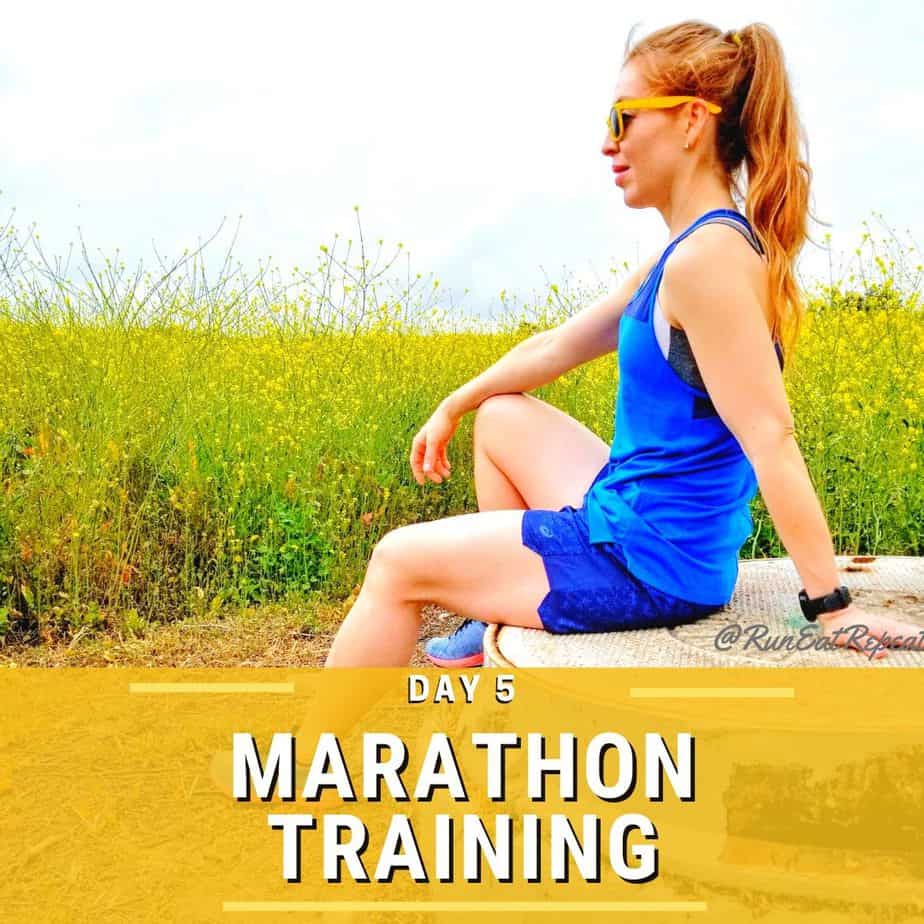 Marathon Training Check In Day 5 video update…
Check out more running posts here –
Marathon Training Journal Video Blogs
Keep Going with these:
Boston Marathon Video Series Host 
Pee on the Run? Disposable Urinal Review
How Long Should You Train – Q&A
Follow @RunEatRepeat on Instagram for daily check-ins and fun!