American Dirt Review – audio book version. Is American Dirt by Jeanine Cummins a good book (or good listen)?? Quick video review and thoughts on the controversy. 
American Dirt Review – A Good Listen audio book and podcast review series
Check out the book to buy or listen to here… American Dirt book // Kindle // Audible 
American Dirt Review
Note: There are some spoilers during the summary.
Let me know if you read or listened to American Dirt. Did you like it?
American Dirt – Short Summary 
Lydia lives in Acapulco, Mexico with her husband Sebastián who is a journalist and her 8 year old son, Luca. She runs a book store and becomes friends with a frequent customer, Javier. They like the same books and seem to have a special connection. She later finds out he's the leader of a local drug cartel. 
After Sebastián writes an article exposing Javier – her family is killed during a party. Lydia and Luca are the only survivors and now she has to get out of Mexico illegally as she doesn't a passport for Luca. The book follows their journey and we meet others along the way. 
Unfortunately, the most notable thing about the book may be the controversy about it. I'll mention that at the end. 
My favorite part: I could NOT believe her friendship with Javier. It was scary and exciting. 
It was also so sad because it was complicated and they couldn't stay friends once she found out who he was. They seemed to really care about each other so the way things turned out was horrible. 
Javier calls her the Queen of his Soul. They have a special connection. So it makes me dizzy to try and pair that with the fact that he wanted to kill her and her entire family after her husband's article came out. Can someone just snap like that? 
Lydia is desperately trying to get herself and 8 year old son Luca to the United States because they'll be killed if they stay in Mexico. It's a very dangerous journey and they might die along the way – but they'll definitely die if they stay. It's terrifying and heartbreaking and desperate.
And while I 100% understand that Mexicans should be given the support this author received to tell their own stories… I appreciate that this novel is exposing people who may not read work by Mexican authors to characters who are just trying to survive, run from violence, go to school, see their family.
And unfortunately, it seems like people who are judgmental or racist or quick to support a border wall – aren't very open minded. So one way to get them to listen is to speak in a language they're comfortable with when introducing a different point of view. I don't know if it's hopeful or naive. But talking, communicating and learning are a step towards connecting and understanding each other, right? 
American Dirt Review Star Rating – 4
Overall I liked it. I liked that it was a longer book – a lot of books I've listened to recently have been short and I finish it way too fast. It was interesting and I wanted to keep listening. I miss Luca. 
But I want to suggest books by Latino authors if you're looking for a book like this. I'll share some of those below.
American Dirt Controversy Links & Info
Controversy about American Dirt
I listened to several podcasts and read articles covering the backlash towards the book American Dirt, the author and the publishers. Before reading the book I wasn't aware of this so I listened to the book without any of this info in my head movies.
And for some reason I just kinda assumed the author was of Mexican descent. It went through my head that she was probably married and changed her last name. So, I was surprised to first learn she wasn't Mexican and then I got into the backlash beyond that.
It's NOT just about her last name or ethnicity. People were hurt, sad and offended because of the significant partnership she got from the publishers and the press coverage (including a mention by Oprah). The publishing industry seemed to really support this book and author when many Latin X authors have written similar stories and not gotten the same attention or types of deals (monetary support both in how they're paid and how their work is promoted).
American Dirt Controversy Resources:
American Dirt Controversy via Vulture
American Dirt Oprah Book Club via NY Times
American Dirt Author Mexican Experience via Slate
Alt Latino Podcast – "American Dirt' Jan 31
Latino USA – Digging into American Dirt Jan 29
Latin X Book Recommendation List: 
17 Great Books on the Border To Read Instead of American Dirt via Texas Observer this article has a lot of suggestions!
Did you read American Dirt… thoughts??
Check out the book to buy or listen to here… American Dirt book // Kindle // Audible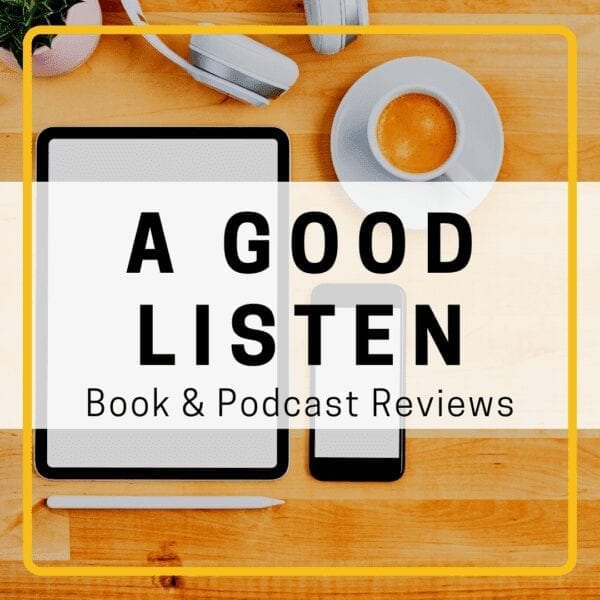 More Audio Book Reviews:
Open Book by Jessica Simpson book review
Unorthodox book & Netflix review
Before We Were Strangers book review
My Lovely Wife in the Psych Ward book review 
Follow @RunEatRepeat on Instagram for more! Comment or message me with your book recommendations. What should I read next?