First, I wanted to share this quote I read today…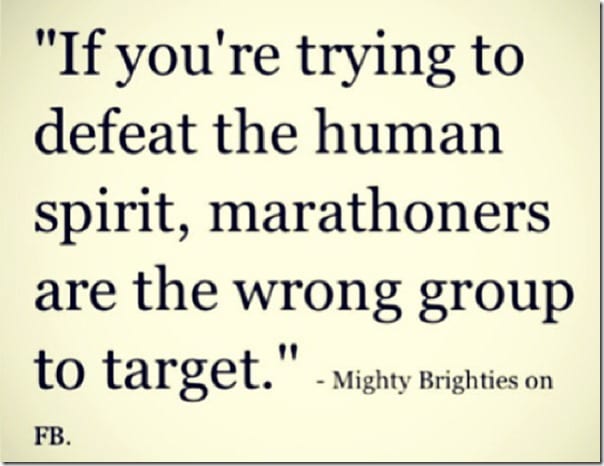 If you want to help victims of the Boston Marathon tragedy you can Donate Blood to the Red Cross or Donate money to One Fund Boston or Boston Children's Hospital or Mass General.
I tweeted about my dinner and a few of you asked for a recipe. This is an old standby for me, so I thought I had already posted it many moons ago. Guess not.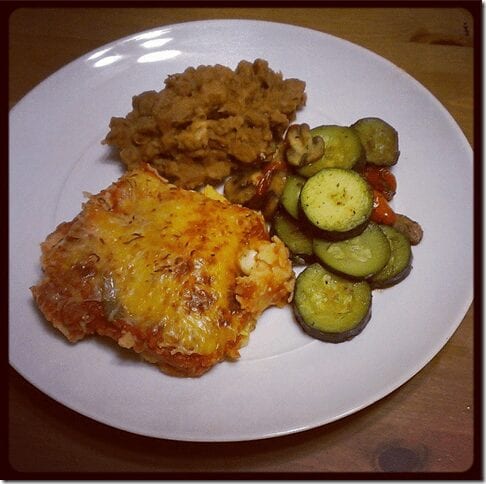 Enchilada Casserole Recipe
1. Make Crockpot Salsa Chicken. (4 chicken breasts + 1 jar salsa in pot until done)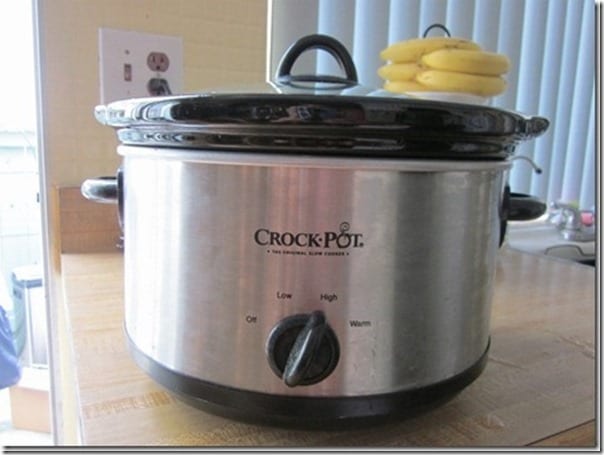 2. Shred the chicken. Do not pass go, do not collect $200, do not decide to make tacos instead because it's easier.
3. Grab an oven safe dish and spread some enchilada sauce or salsa on the bottom. Most of the time I use salsa because I always have it around. Place corn tortillas on top for the base.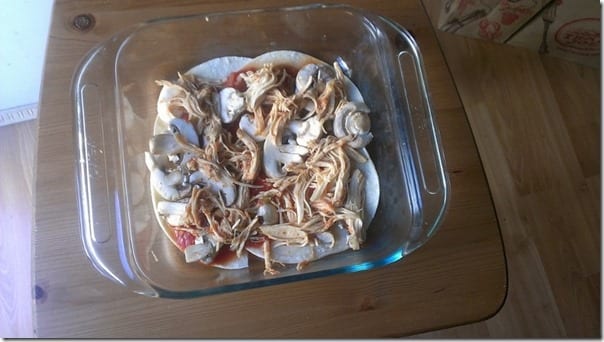 4. Layer shredded chicken, mushrooms or random veggie drawer item of your choice, salsa and cheese. Top with another layer of corn tortillas and repeat until the dish is full.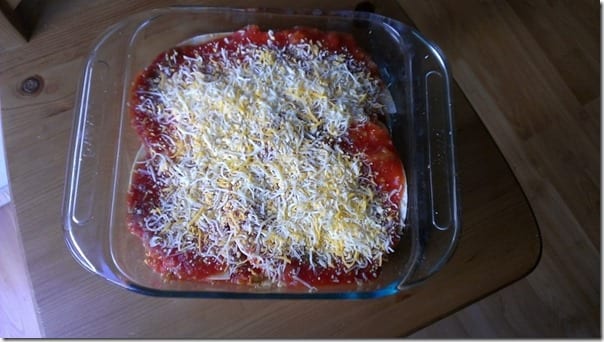 5. Bake at 350 degrees until cheese is melted and heated through. Enjoy!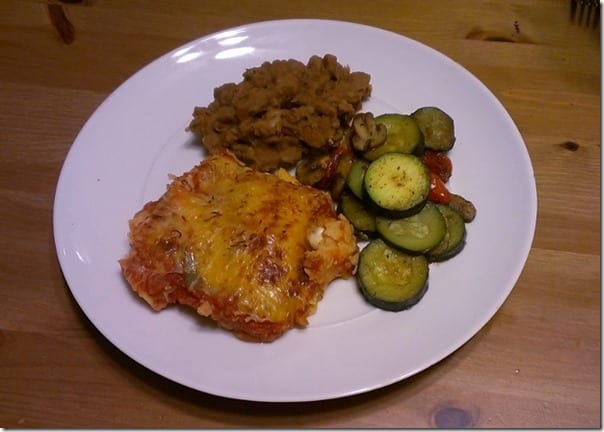 Question: What's for dinner?