I spent most of the afternoon dreaming about my planned snack. I mean, being productive
Ever since I made the Killer Cake in a Mug this weekend I've been obsessed with it.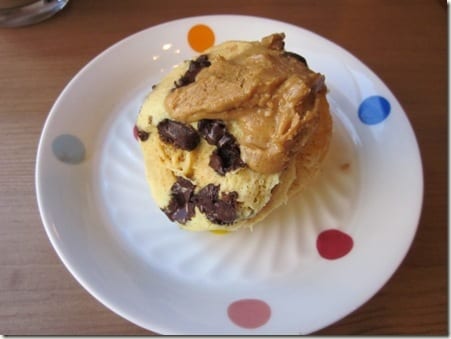 This time I put the chocolate chips right into the cake instead of on top. Carob chips work too, but I don't know where that stash is? I think Ben thought he was hiding the chocolate chips from me on accident. (I told him to hide them.)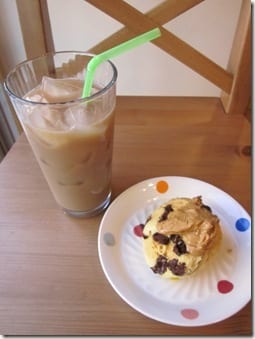 I don't get how people do Oats in a Jar.
What's the point?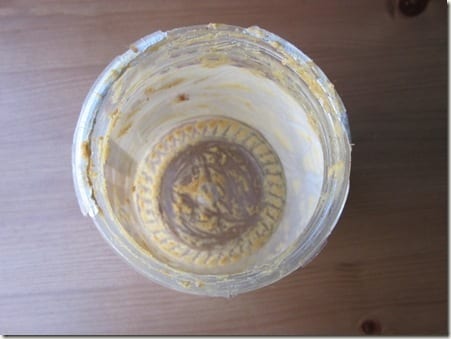 It's Mexican Meatless Monday! This weekend I remembered one of my favorite ways to make tofu – as taco meat!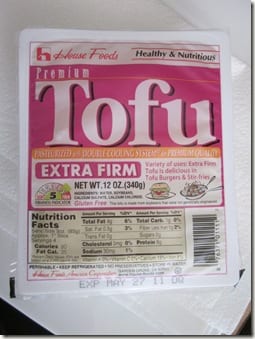 After squeezing the tofu for a few hours I sautéed onions and garlic. Then, crumbled the tofu directly into the pan.
After it's crumbled, add Taco Seasoning. I used TJ's Taco Seasoning – I use about 3/4 of a packet and it's SPICY!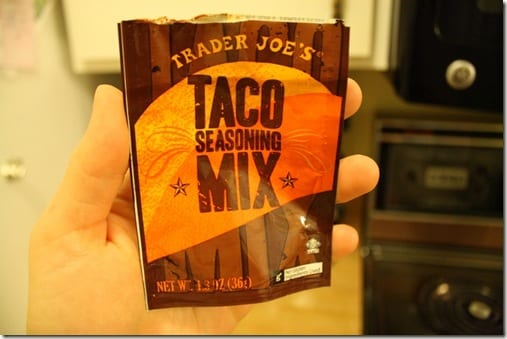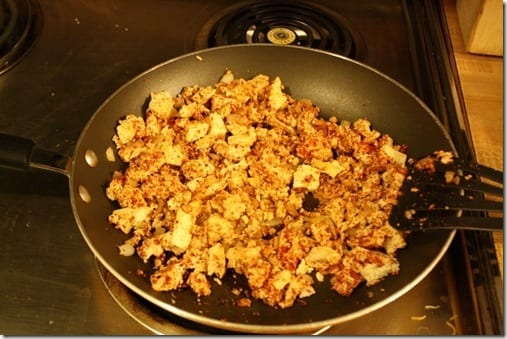 I also made "Cheater Refried Beans" to go with it. So easy: Heat canned black beans and smash with salt, garlic and Laughing Cow.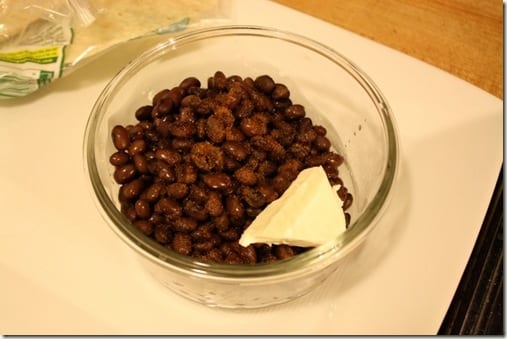 Instead of using it as Taco Stuffers
I put it all in a bowl…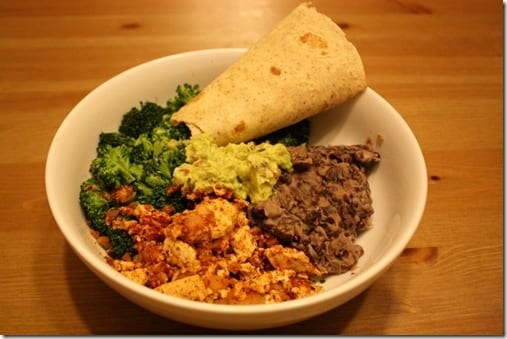 And ate it as bocaditos or "little bites". Ben and I devoured the entire batch!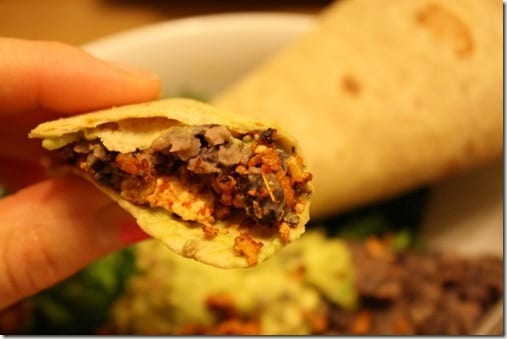 This dinner was a WINNER! But, I'm just partial to Taco Stuffers
Dessert was an Adora disk.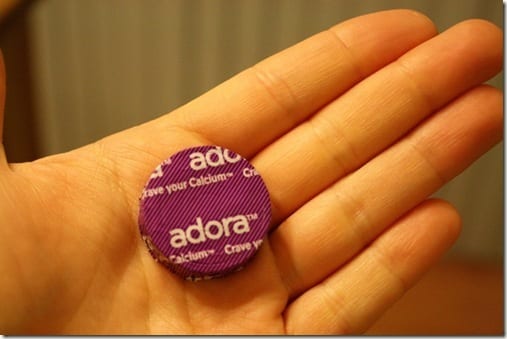 Now I'm headed to the couch for a neck rub. All day I have had a mild headache / neckache that will not go away
See ya later!