How's your Monday going? I hope amazing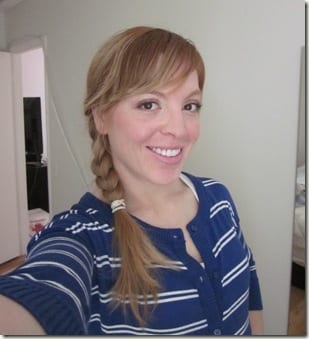 I'd thought I'd share my latest fashion find (and further evidence for why I'm not a fashion blogger)… My new favorite cardigan from the Target Clearance rack!  That's where I get all my clothes. Now you know.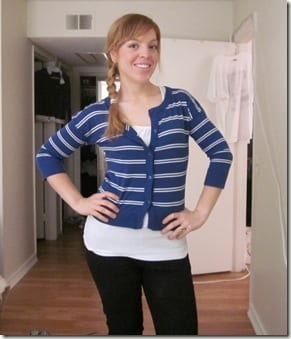 After a morning appointment I took Vegas to get a makeover!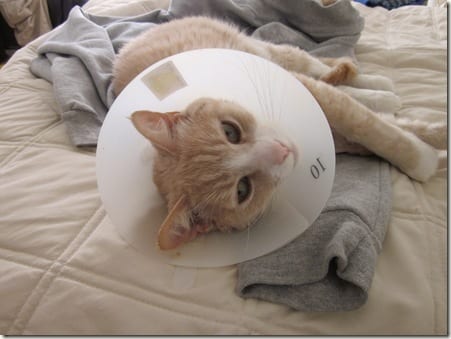 And by "make-over" I mean get his stitches out and cone off! (He got in a fight 2 weeks ago.) I wish I could show you an "After" picture but he has not stopped grooming himself since we got home. Apparently not taking a "shower" for 14 days gets a cat pretty dirty. I usually feel fine with showering that long, but to each his own…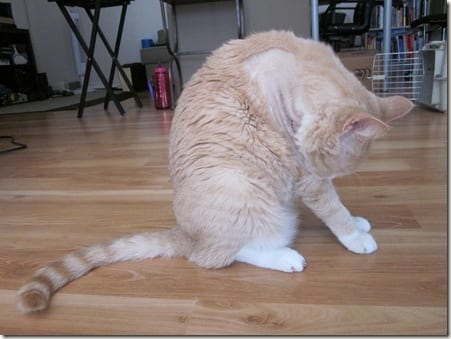 I had a big salad for lunch (I know, shocker). These salads are like the Target Clearance Rack in that I grab what ever is leftover over that no one else wants.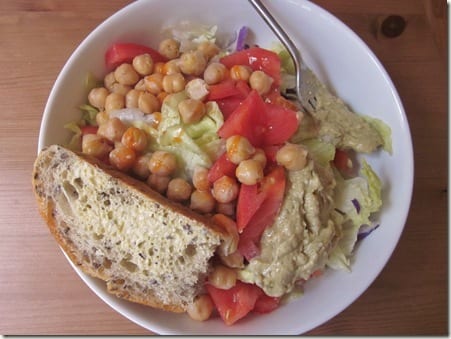 Wilted lettuce? Almost expired hummus? Out of season sweater?
I'll take all of it.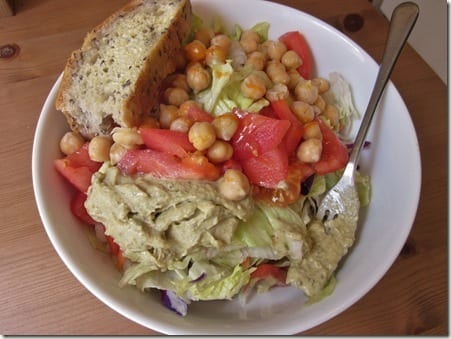 I also get my shoes in the clearance section because no one else around here wears size Gigantic. Score one for Big Foot.

www.nataliedee.com