I didn't take a picture of last night's dinner (Ben's leftover diner sandwich and zucchini fries), but I did capture the best snack ever. This is a bowl of Mango Chobani with fresh cut mango, granola and candied pecans. I don't know how I'm ever going to go back to eating plain ol' snacks after this winner!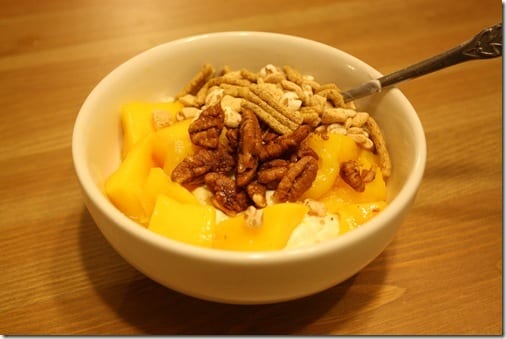 Apparently, Vegas had a rough night because he was hitting the coffee pretty hard this morning…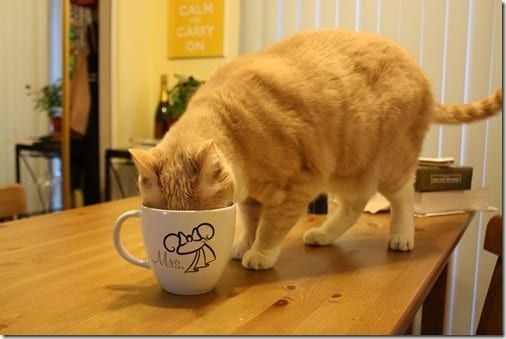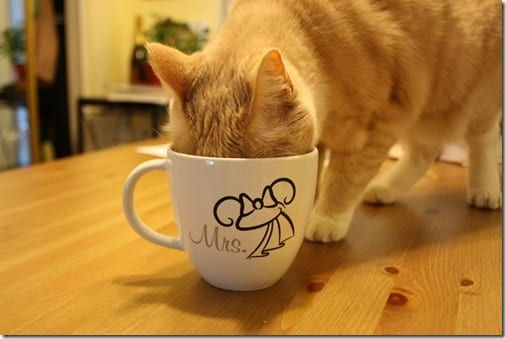 Actually, it was milk. But, I can understand the feeling.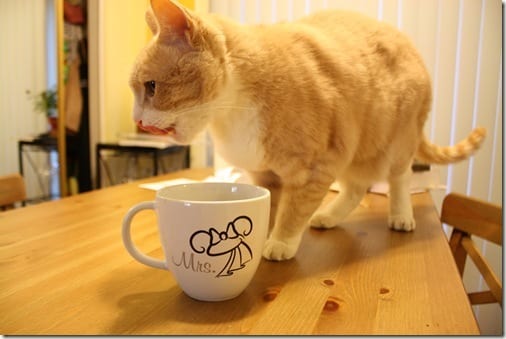 No Pancakes this Sunday because I had them yesterday. Instead, I had my favorite egg sandwich and PB&J combo for breakfast. Then, Ben and I took a walk to the store for a Sunday paper.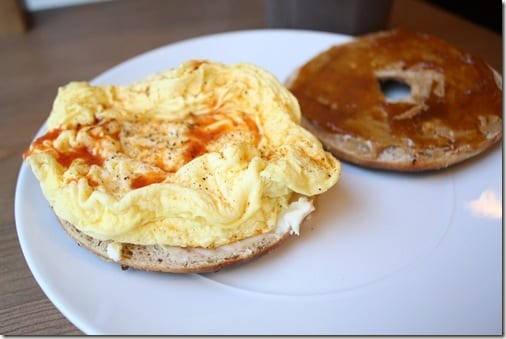 According to my BodyBugg I burned over 3800 calories yesterday! My biggest curiosity in getting the BB was my calories burned on long run days. No wonder I wake up the next day starving!
My original theory was that my body was so used to running I didn't burn that much in training any more. Well, now that I know the numbers I can fuel accordingly for my goals (it's still too easy for me eat upwards of 3k if I'm not paying attention). Good deal.
See you later!