How was your day?!
I'm finishing up my last relay post and wanted to check in with a food post. Remember when I said I was going to do a full day of eats in one post more often? Remember how I didn't really do that because I'm not a special snowflake, I'm just a… flake?
Well, here it is.
I knew I had a lot of work to catch up since I had missed Thursday and Friday for the relay race so I skipped the gym and took a quick morning walk as exercise.
A quick breakfast was in order too – cereal…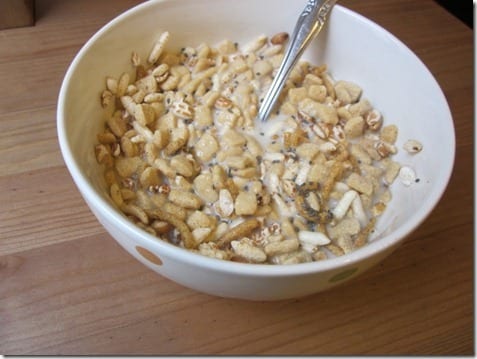 eggs and lots o' iced coffee.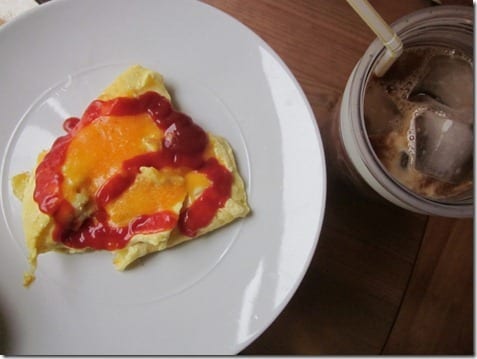 Mid-morning I snacked on The Simply Bar. The company sent me a variety pack to try while I was gone. I love the nutrition stats on these – it's hard to find 16g of protein for 160 calories.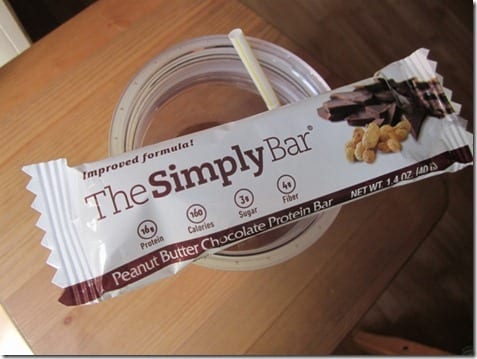 I had to hit the store during lunch because we were out of fruit and veggies. I didn't want to shop hungry so I grabbed a handful of nuts (TWSS!).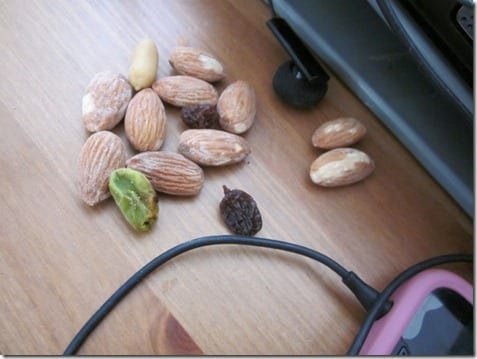 When I got back I threw together a quick salad and polished off the Manager's Special watermelon find.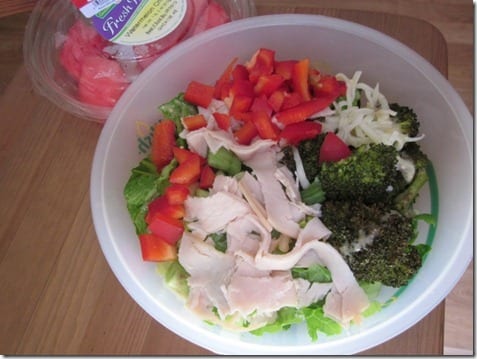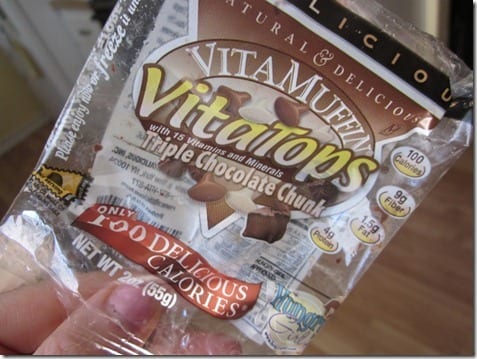 Midafternoon I was dragging and had another iced coffee with my PB&J.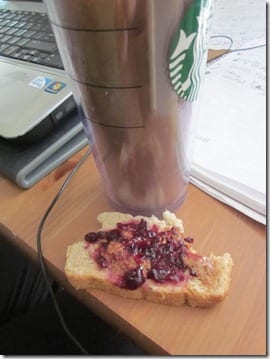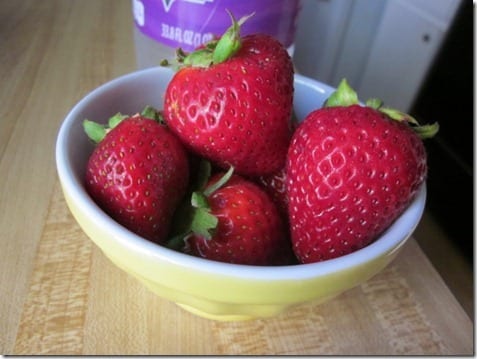 I had one client at the gym tonight and snacked on some Pirate's Booty and a few chips while making dinner.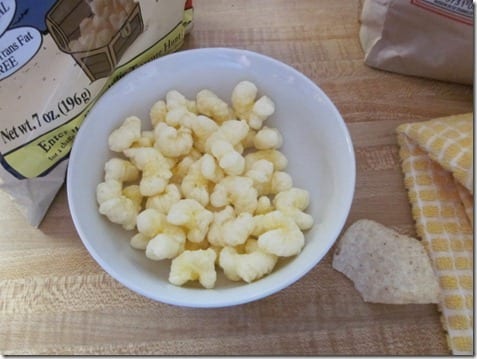 I made Asian Slaw Salads with chicken. The big package of Slaw Mix with dressing, crunchies and almonds was on sale at the store. I mixed that up and topped it with chicken. Dinner is done.
I bought these Godiva pearls from the airport yesterday and they're delicious. Super rich dark chocolate in a little ball – they're like chocolate chips but more decadent.
I was hoping Ben would be down for some fro-yo but I think the chocolate will have to suffice as dessert tonight.
I'm finishing up my RTB post so you can all find out if I freaked out again on my last leg and peed myself. You're welcome.