This is my last Reach the Beach post and I'm sad.
First, I want to give a huge Thank You to New Balance and the Reach the Beach organization. They really hooked us up all the way and made the experience so much more awesome. Thank you!
And I also have to give a shout out to Jack our camera guy and and his crew. I'm sure it wasn't easy living in a van with 12 loud, smelly girls (or 1 REALLY LOUD SMELLY girl from California and her friends).
Jack had an interesting vision for our pre-race group shot and I was vocal about pushing back on this idea. But, this is how it came out…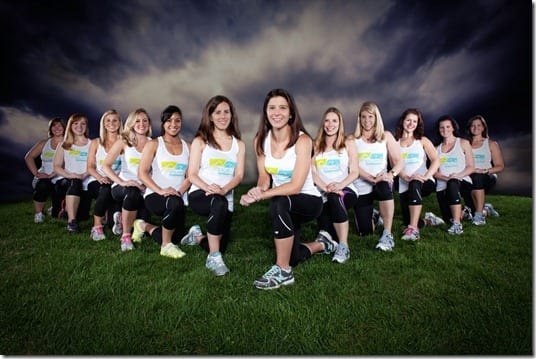 (source: pixelwiremedia.com / rtbrelay.com)
When we last spoke I had just survived my 2am 8 miler in the pitch black and the rest of my van completed their runs.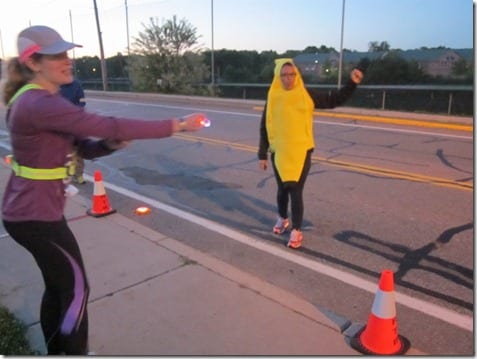 From there we headed to the next transition area to try and get some sleep.
By this time the sun was out and it was hard to fall asleep, but we were all dragging. Some of us fell asleep.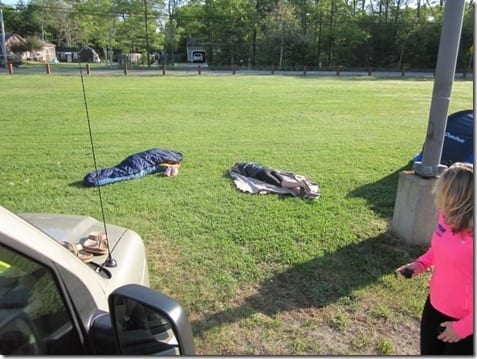 Some of us had a giggle party on the roof of the van.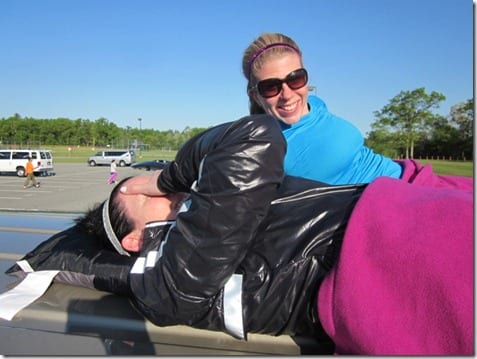 We ended up each staying in the seats we started in from the start of the race. Anne and I were in the back and cuddled.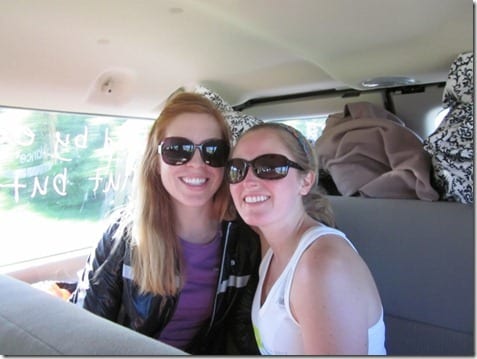 I did fall asleep for a little bit here and then it was time to get up, get ready and fuel up! We headed to a local Dunkin Donuts for iced coffee. I ended up getting some donut holes for the van to share.
I was having major stomach issues though and realized donuts might not be a good idea. I went back and bought an egg sandwich. I also threw away the coffee because my stomach was a mess. Luckily, I packed Immodium and that helped a lot.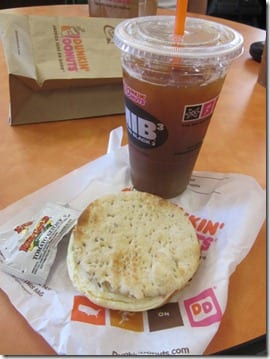 Before my last leg I figured I should eat something so I grabbed a banana.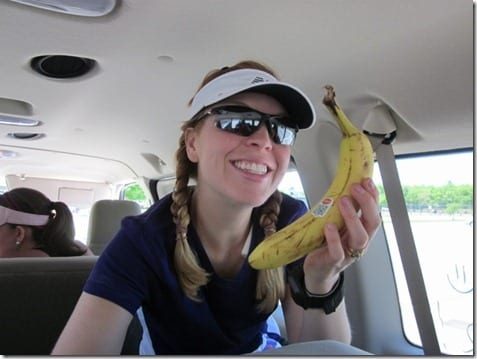 I was really afraid that I was going to have stomach problems on my run and there are NO BATHROOMS on the course and going out in a field or something is automatic disqualification.
We all seriously discussed what we would do if someone sht their pants. It was for real.
We waited for van 1's last runner to bring it in at the transition area.
There she is!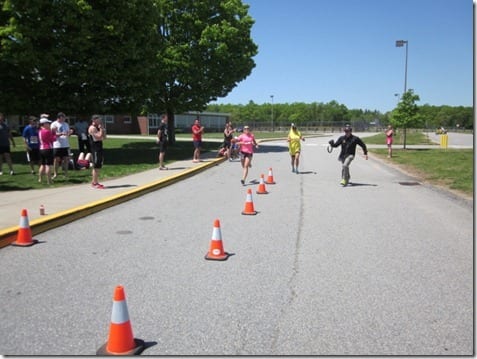 Tina grabbed the snap bracelet and raced off super fast!
I was after her and basically just waited in the porta potty until it was my turn.
My last leg was 6.77 miles through a rural neighborhood. My legs were completely Dead from my "speed work" in the middle of the night. My quads felt super tight and I had gotten a BIG blister under my big toe on my first leg of the race (I was so scared during the night leg I forgot it hurt!).
My goal for the last leg was to 1.) Not poop my pants 2.) Run the whole thing
I told my team I ran my heart out the night before and wouldn't be speedy for this last leg. I just enjoyed the scenery to distract myself from my screaming quads. Lucky for me houses on the east coast look different from California so I distracted myself by checking them out.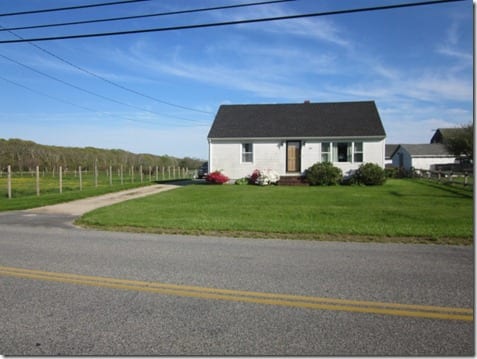 6.77 miles – Average pace 8:59
Mile 1: 8:55
Mile 2: 8:33
Mile 3: 8:46
Mile 4: 8:57
Mile 5: 9:31
Mile 6: 9:16
.77: 8:58
I graded myself a "B" for this leg – any guess why?!
Scroll down to see the disgusting reason…
Handoff to Theodora!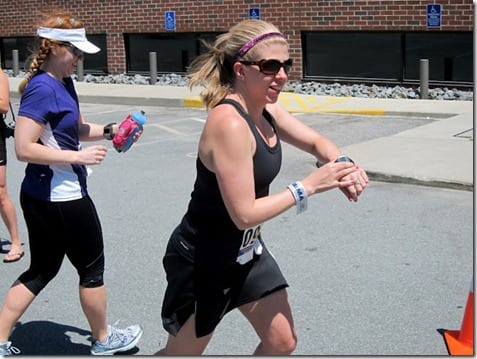 Nothing particularly special about my last leg. I felt my blister get worse and worse until I just kind of embraced the pain as a distraction from my screaming quads. Then, I felt it POP! around mile 4. Yes, I felt it ooze and everything. It was disgusting.
When I was done I reluctantly took off my sock to reveal the damage.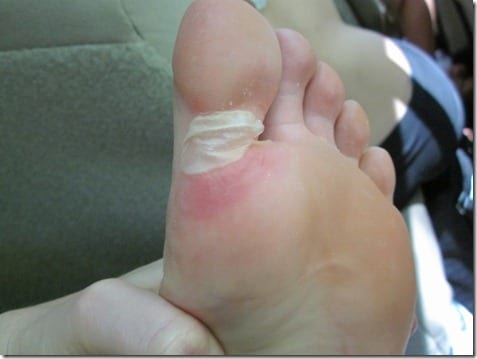 So, my last leg gets a "B" for Blister.
After that I changed and breathed a big sigh of relief that my part was done and I could just enjoy the rest of the day!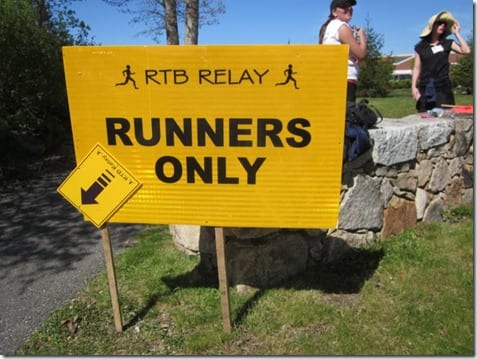 We cheered on the rest of our team and got a third wind of energy!
I really loved being able to drive around Massachusetts too! I saw so many new places on this journey.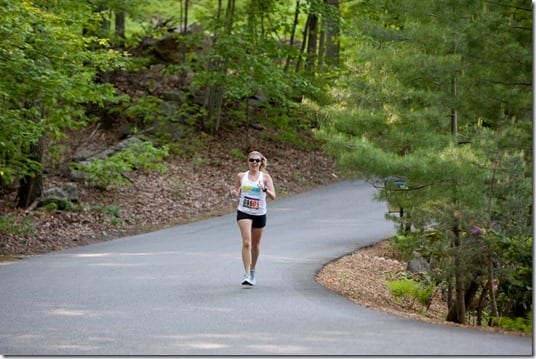 (source: pixelwiremedia.com / rtbrelay.com)
During Anne's leg…
(source: pixelwiremedia.com / rtbrelay.com)
Apparently I ate this at some point too…
At a transition area waiting for Elizabeth…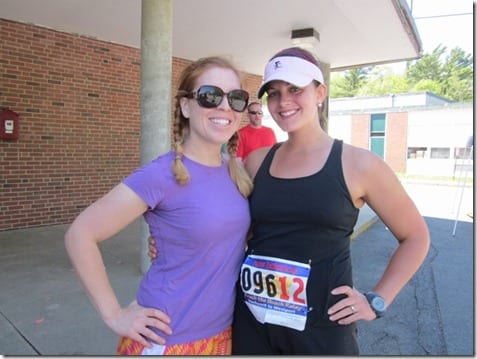 Here we are waiting on the side of the road for our last runner Ashley to come by. There were so many gorgeous areas we ran through!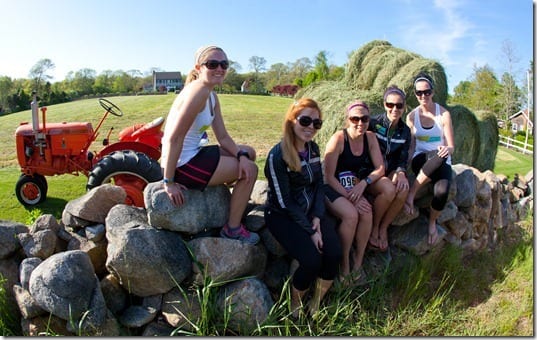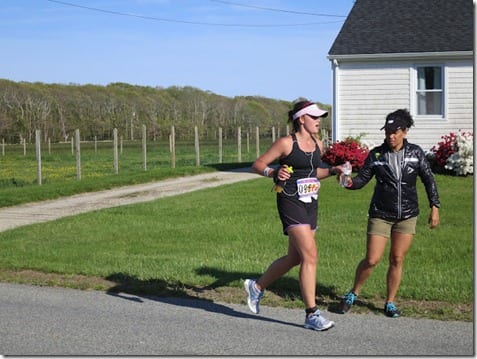 Finally we saw Ashley before her last push and headed to the beach to meet her there. It was amazing to finally REACH THE BEACH!
We all ran through the finish line together!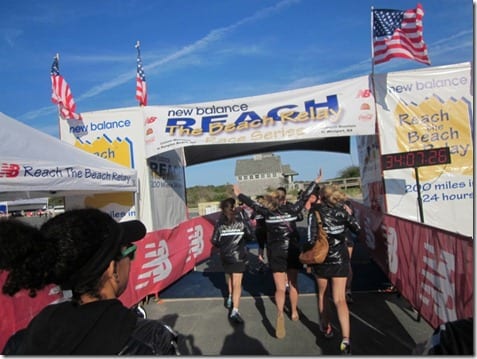 Team Off Balance!
What was super amazing about this team is that I didn't know everyone before this race. It's not like we're all co-workers or old college roomies – half of these girls I had never met before. But, everyone really did work as a team. We became life long friends in 48 hours.
Right after our group shot van #2 headed straight to the food and beer tents. We were hungry and hadn't had a real meal all day!
Running is such an individual sport, doing something like a relay completely changes the dynamic. I had the best time of my life!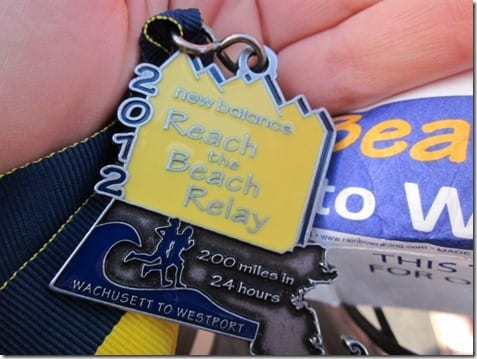 Even though I almost had a panic attack on my night run, I would do this again in a second. I had so so so much fun.
Now I'm looking into other relays because I don't want this fun running high feeling to end!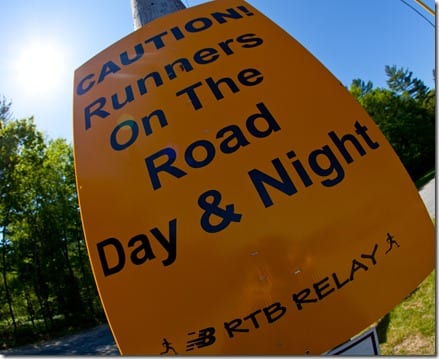 I loved being able to spend so much time with friends I don't get to see that often.
I loved making new friends.
I loved running my heart out.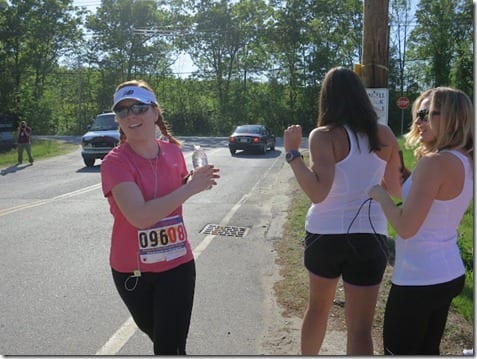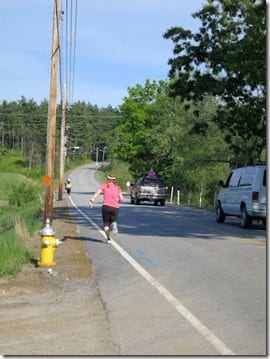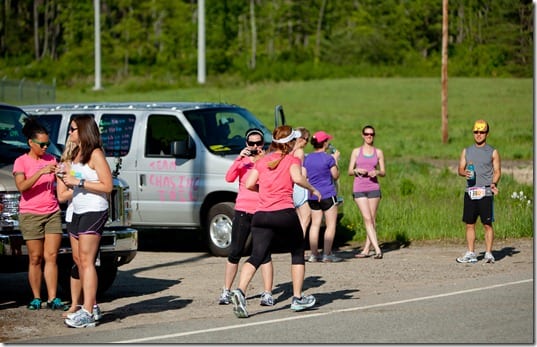 I loved seeing new parts of the United States I've never visited before –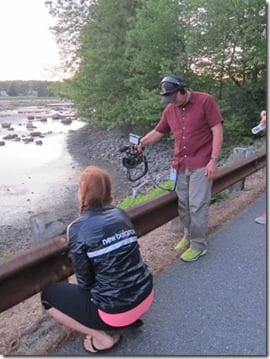 AND being able to run through them!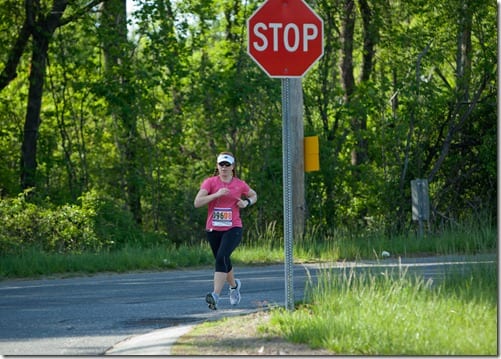 Every second I felt like I was on an ADVENTURE and I had a blast. I miss my friends – when is the next one girls?!