Happy Monday!
I know this is last minute but I am going to run the Ojai Half Marathon on Sunday! And I have a discount code if you want to come out and run with me!!
This is part of my "13 13s in 2013" goal and I am squeezing it in because I know there is going to be a lull in half marathons over the summer. Gotta get it in
If you want to run the half marathon THIS SUNDAY April 28th
Use discount this code for 20% off : MO20
Register here for the Ojai Half Marathon
Let me know if you're coming out. I'll be there like this:
Running Motivation: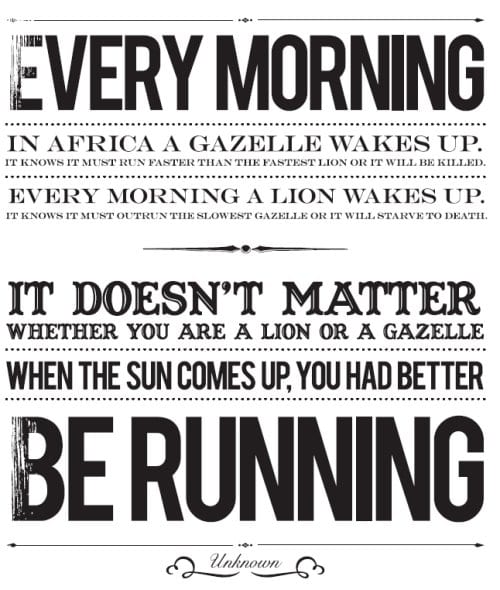 Monday Mini-Goals:
1. Snack clean, not random.
2. Clean. Everything.
3. Update Calendar/make travel plans.
Question: What are your mini-goals for the week?