This morning I made some hardboiled eggs and forgot about them, so I had to "check one" to see if it was good. It was
Then, I hit the gym for a strength session. I didn't feel challenged on the leg moves, but felt like it was too hard on the arms. Needs tweaking. I was timing myself to see how long I was at the gym, but it took longer since a few people were chatting with me.
Lunch was a Manager's Special find – I'm good at that game.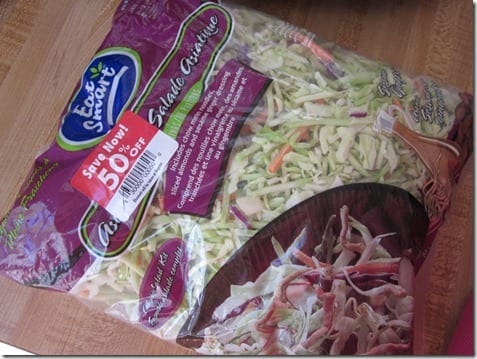 I added some chicken and went at it. This is a party sized bag, but I'll probably polish off the rest by dinner.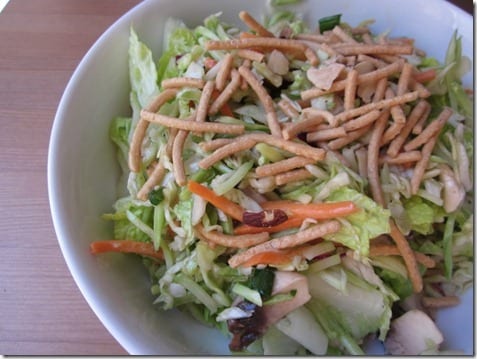 The Tinkerbell Half Marathon is this weekend and I know a lot of you are coming in from out of town. So when I got an email from reader Bre asking for a Diners Drive-ins and Dives kinda place to eat near Disneyland I got to work eating researching!
The closest famous kinda place is Paul's Place in Fountain Valley. Here is the Yelp link for address and reviews.
Ben and I tried the Gaffey Street Diner in San Pedro (that's technically in L.A. County, but it's not like crossing party state lines). It's a bit of a long drive, but it's in a pretty area through Long Beach, over a bridge and near the water.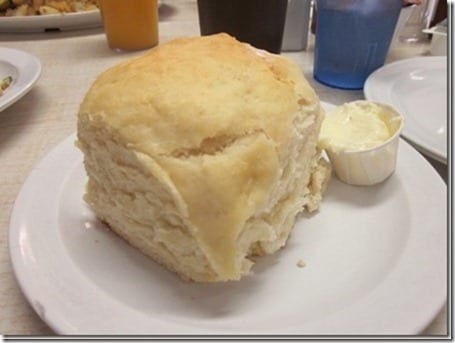 The Seabirds Truck is a famous vegan food truck. It's actually featured in my Zumba magazine this month!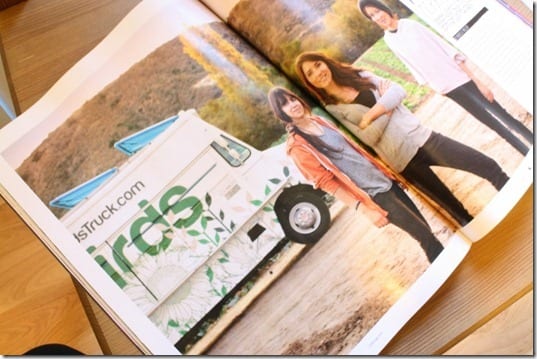 One of my clients (who is not vegan) swears by their jackfruit tacos. This is on my personal "MUST EAT" list and should be on yours if you're in the area.
Since it's a food truck you have to find them! Here is the Seabirds Schedule
Finally, this place is on Ben's "Must Eat" list for this weekend – The Travel Channel featured Slater's 50 50 which is in Anaheim (read: down the road from D-land) a while back and I've heard a lot of people rave about it. This is a burger place called 50/50 because the burgers are 50% beef 50% BACON.
And for the fry lover in you they have Sweet Potato Fries with Pumpkin Sauce.
Well, I have to cut this post short because I have as I have some sweet fries to find…
Question: Got any OC "must eat" suggestions?
And you guys are all invited to my house for bucket salads and fro-yo…