Happy Tuesday! It was rough waking up this morning because I just had to stay up and watch the RHWOBH Reunion – anyone else?
After teaching boot camp I decided to head home for breakfast before running. At this point I'm playing it by ear stomach and deciding day by day.
Chilly Mornings + Not enough Sleep = Ear Covers and Lots o' iced coffee!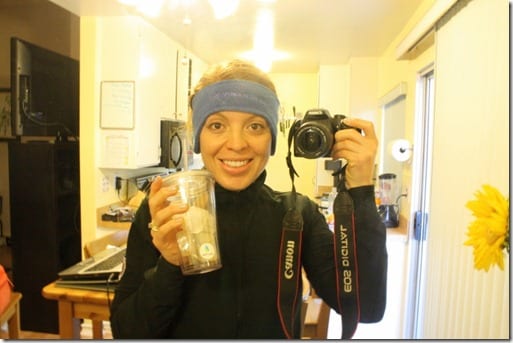 On the way home from camp I decided I wanted more cinnamon raisin toast for breakfast. I cannot get enough! I decided to stop on the way home for a loaf of Bagel Thins.
But, this got me thinking… When I hung out with my friend Susan recently we stopped at the grocery store for a snack she said she never has bread at home.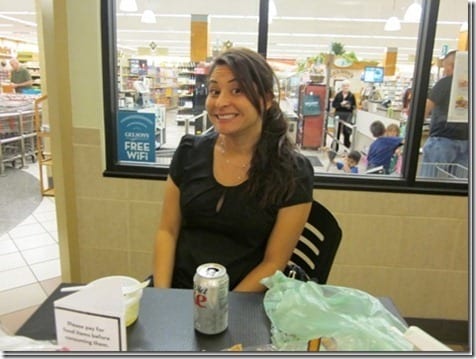 I thought this was so weird since I ALWAYS have bread and eat it sometimes 2-3 times day. I've let myself run out of bread once since then and didn't die (it was pretty close though). And that little experiment made me realize how much bread I eat! I eat PB&J toast before runs, bread with breakfast, egg sandwiches, garlic cheese bread…you get the idea.
I'm not trying to cut out bread because I don't think there's anything wrong with it. Like my favorite Sh!t People tell their trainers video said, "People have been eating bread for centuries!" But I am going to try and opt for a bigger variety of whole grains for carb-age.Woman cannot live on bread alone, right?
I used my Cinnamon Bagels to make french toast. Dip it in some egg whites, dust with cinnamon and chia seeds, cook. Topped with PB & syrup.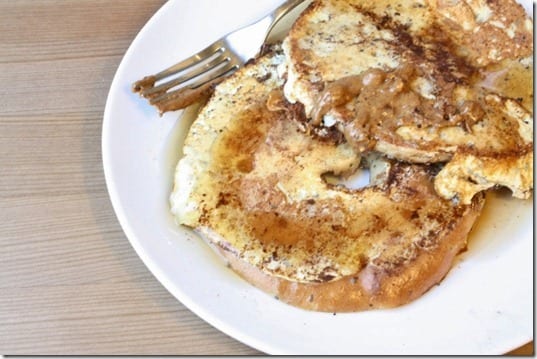 Okay, I should get in a quick run because I have a pile 'o emails and clients this afternoon.
Vote for your fave carb: Bread, Rice, Pasta, Cereal, Oatmeal, Potatoes, Sweet Potatoes, Tortillas, Pitas?