I am born and raised a southern California girl. Given that, I cannot handle weather. I drive like a maniac in the rain. I wear a thick parka, scarf and boots when it's 62 degrees. And I'm very happy that the weather variations are mild, or less mild.
But, when I realized it was raining this morning and I had already skipped my run yesterday I kinda got excited. I know 61 degrees isn't that crazy, but running in the rain makes me feel so badazz.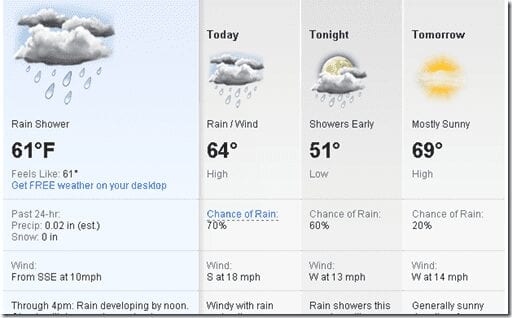 I remember the first time I ran in the snow in Maryland. I started to smile. I felt like a "real runner" braving the elements. Nothing could stop me! (Until I waved my freezing white flag and called Ben to pick me up.
4 miles in the rain. Slow and wet, just like I like it
Since 60 degrees is almost in the 50s, which is almost freezing I figured a warm bowl of oatbran would be best. Sure, this will only keep me full for 25 minutes, but it's already 10am so I'll have lunch in an hour.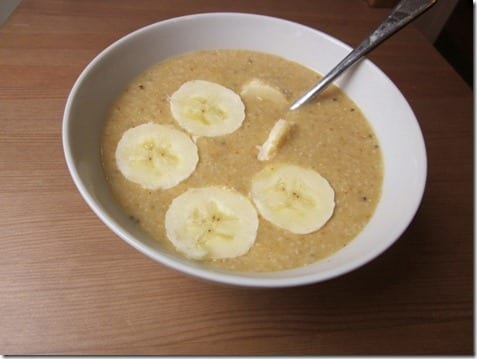 In the mix: oat bran, almond milk, pumpkin, protein powder and PB.
This is my favorite marathon video! I've shared it before, but want to pass it on to everyone running this weekend
Question: Do you run in bad weather or skip your workout or hit the gym?