This Sunday was pretty chill I did some cleaning and eating and relaxing. Just like I like it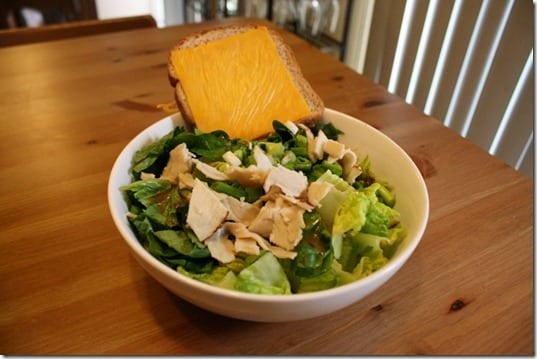 Remember how I have the most tragic Pink Sink? Well, it's still alive and well because we have a long list of house repairs to do before anything cosmetic. So, even though it embarrasses me to show you my pepto bismo décor I want to show you how I finally organized my make-up!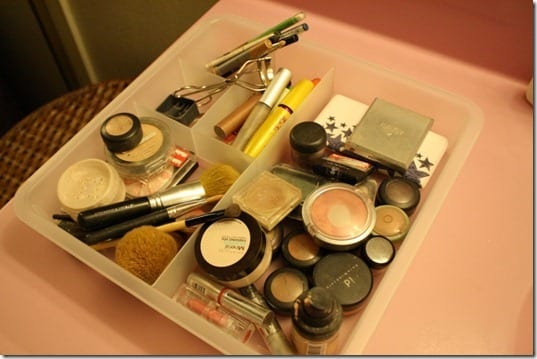 I picked up this drawer organizer at Target last week. It's too big to fit in the drawer, but maybe having it on the counter will mean I'll actually use this stuff more than once a week. Maybe.
Hi!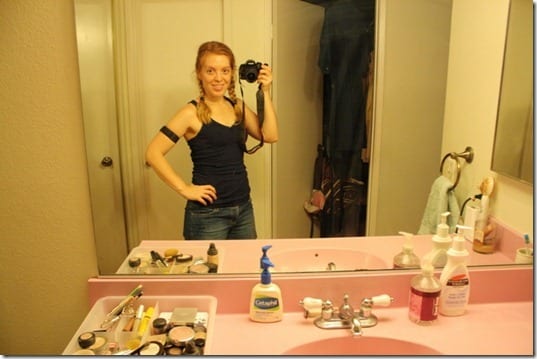 Now to address the "Too Thick" title. I think thickness is a reoccurring theme in my life. I've come to terms with it by only buying stretchy pants and making sure everyone I've ever met knows I'm Mexican and will hopefully not judge my latin curves (you know, cause that's racist).
But, dinner tonight was almost a disaster because it is too thick…
A coupon for Pillsbury biscuits gave me the best idea for dinner – Chicken Pot Pie! I was on a mission to have it, so even though I did the most epic grocery haul yesterday I went out to pick up the last few essentials.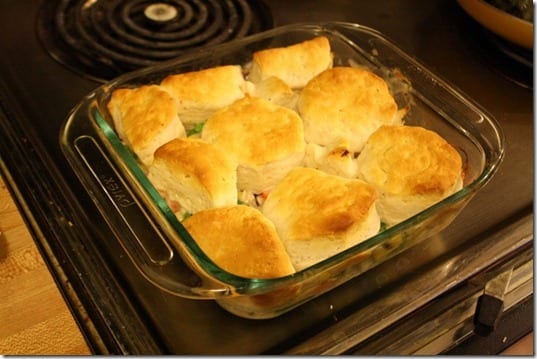 The picture showed bread sticks, but I got the Target brand big biscuits because I'm cheap and they're amazing (and BIG, did you get that part?).
Unfortunately, the top part of the biscuits cooked, but the bottom was soft dough!!! I didn't' realize until I went to serve it. #FoodFail
I ended up cutting off the top part of each biscuit and putting the pan back into the oven to finish cooking.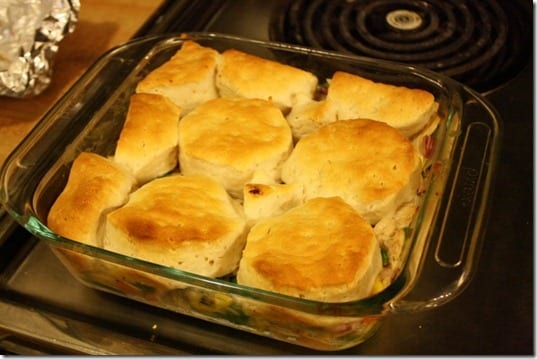 But, what was I going to do with all those biscuit tops?!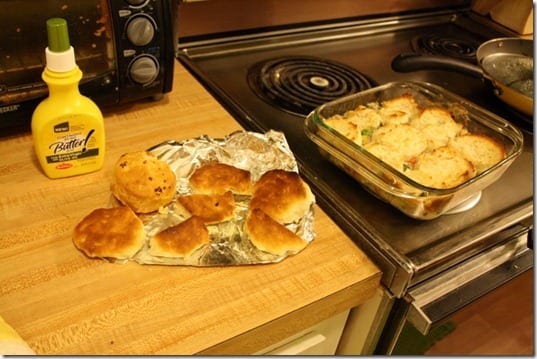 If it's not obvious that I ate them, then you don't know me at all. Hey, maybe that's why I'm so thick. Oh well…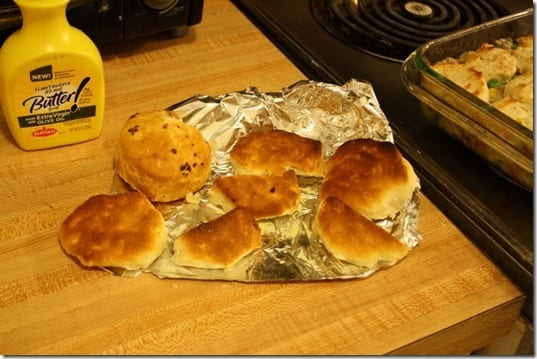 The finished product was not as nice to look at, but it still tasted delicious.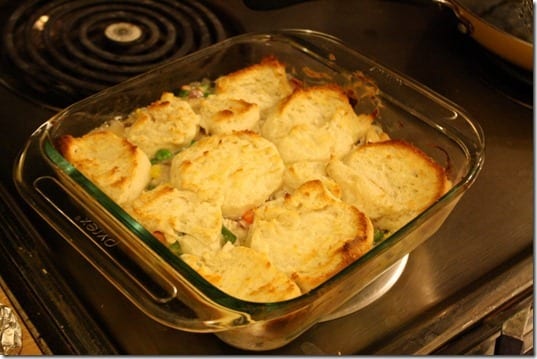 I served it up with green beans cooked in Italian dressing and 21 Seasoning Salute.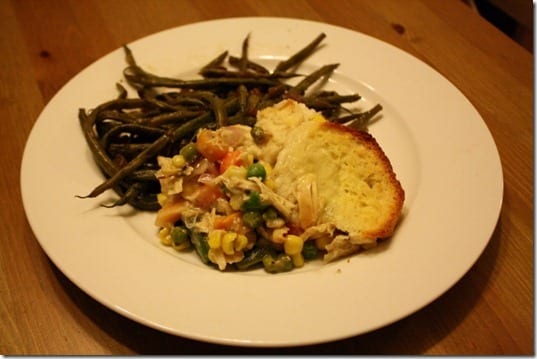 I think I'll enjoy a little dessert while I watch the Real Housewives of New Jersey.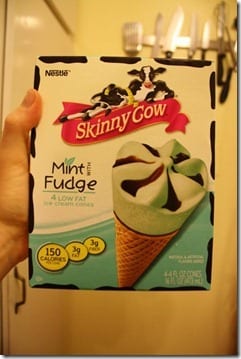 See you tomorrow!