I've been meaning to bring back Meatless Mondays, maybe even Mexican Meatless Monday for a long time. I think that was the new year's resolution I conveniently couldn't remember. But, I'm in China right now 3,000 miles away from my kitchen so I'm not cooking anything (and who even knows what I'm eating?!).
So, I have the best meatless running blogger's new book to review as a consolation…
Back in the day when I first started reading blogs No Meat Athlete was one of my usuals. Matt Frazier was a 'normal' runner at the time who shared realistic, relatable recipes and training tips.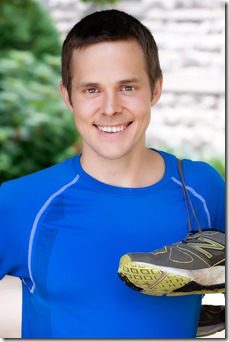 Then, he turned badass by shaving 100 minutes off his marathon time to qualify for the Boston Marathon. Seriously.
I am still a big fan of Matt's so when he contacted me about his new book "No Meat Athlete" I jumped at the chance to get a copy. And yes, his book still has everything I love about his website – realistic, relatable advice and recipes plus stories from real people that have succeeded using his tips.
He shares 10 Simples Rules to the No Meat Athlete Diet and #9 caught my eye because it sounds like Intuitive Eating:
Love that! Great advice no matter what plan you use.
Overall: I'm not vegetarian, but there are a few recipes I already eat and one I want to try (inspired by Born to Run!). The basic idea is to eat healthy, WHOLE foods.
Also, there are running training plans with workout explanations too! It is a Run, Eat, Repeat book all the way
You can buy the book on Amazon here – No Meat Athlete.
Check out my most popular Meatless Mexican Monday dish – Chile Relleno Casserole.
Question: What is your favorite vegetarian dish to eat?