Along with climbing the Great Wall of China my #2 goal on this trip was to eat something new and weird (to me). I had heard about "snack street" in Beijing where there is a long row of vendors selling everything from scorpion on a stick to starfish. This was definitely a highlight of this trip!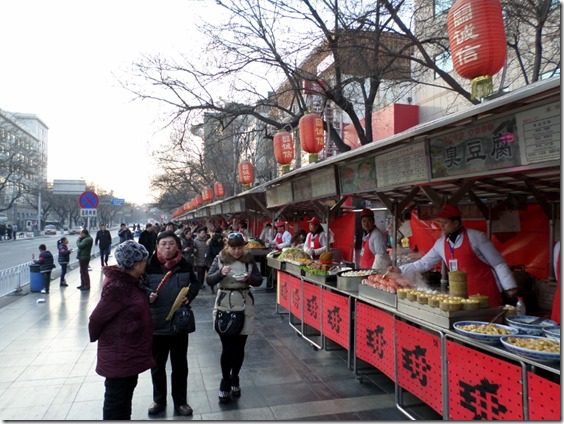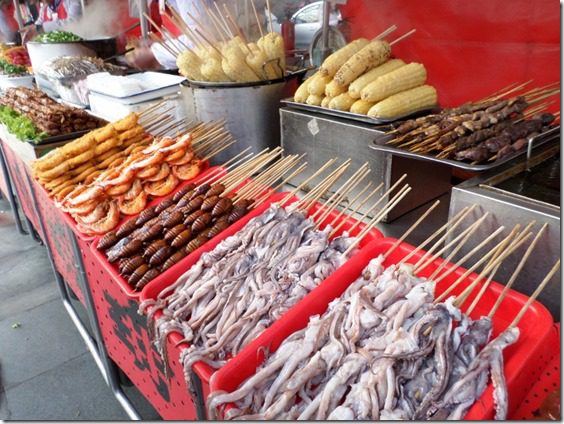 So, I was very excited to finally get a taste of one of these delicacies! But, I wasn't sure what to choose. Ben and I walked up and down the line of vendors two times taking in all the options before deciding…
Bugs!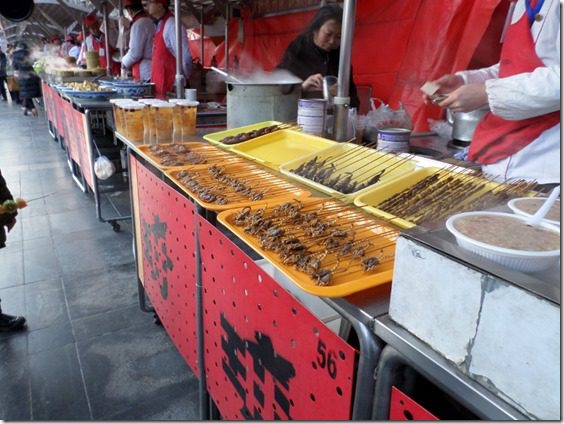 Scorpions, centipedes and more.
Crickets
Shrimp and silk worms.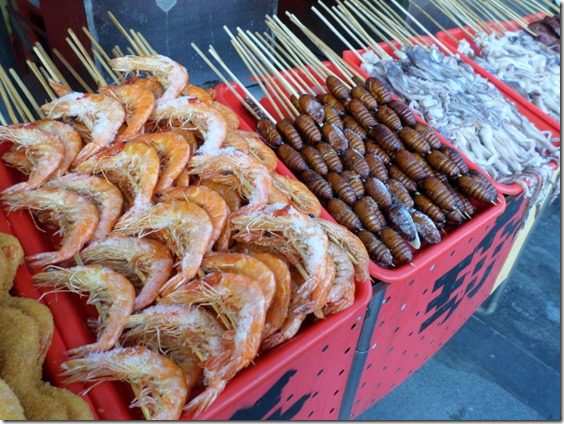 Some guy looking at me like I'm crazy.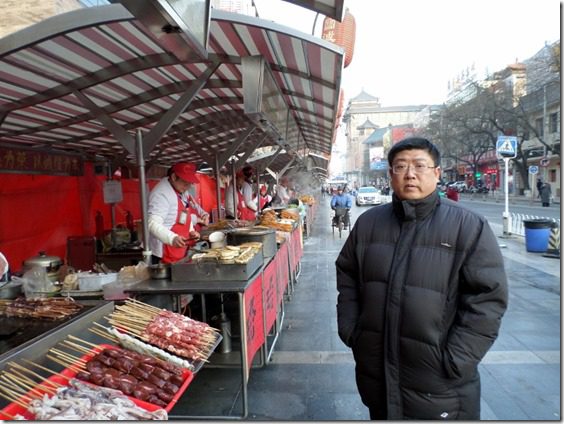 One of the rare booths with a few sweet options. This one has porridge,  fried banana and fruit.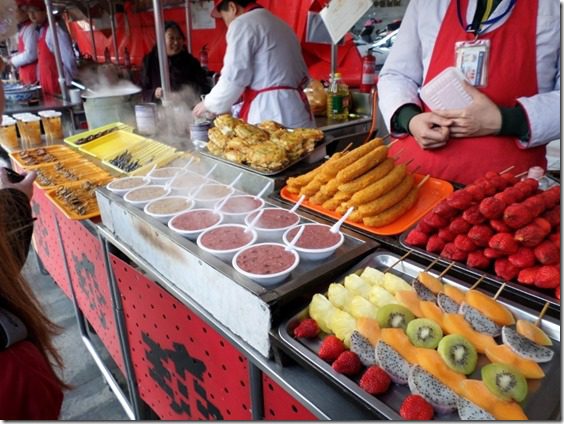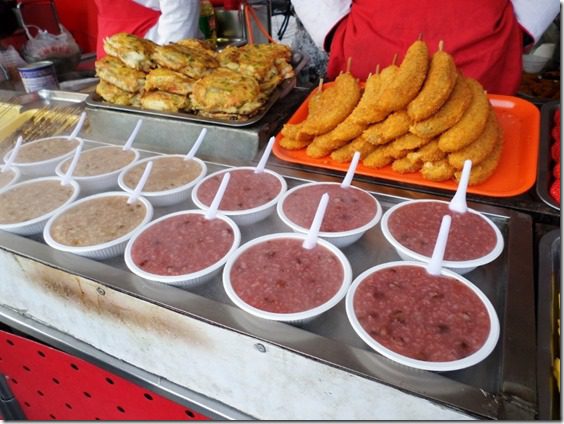 The prices were about 10 to 30 yuan per item, depending on how rare and fancy. That's about $2.50 to $5.00 US.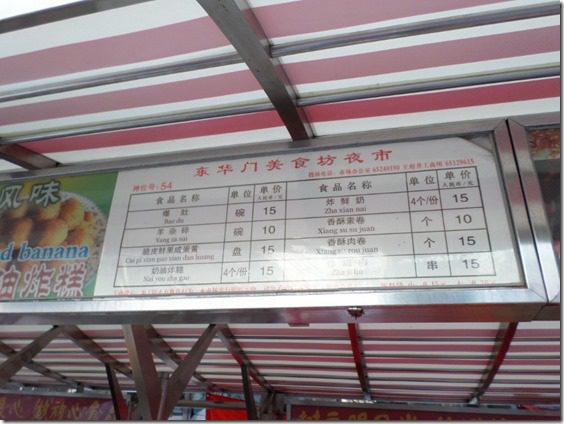 There are also a lot of the usual Chinese food options like dumplings and noodle bowls.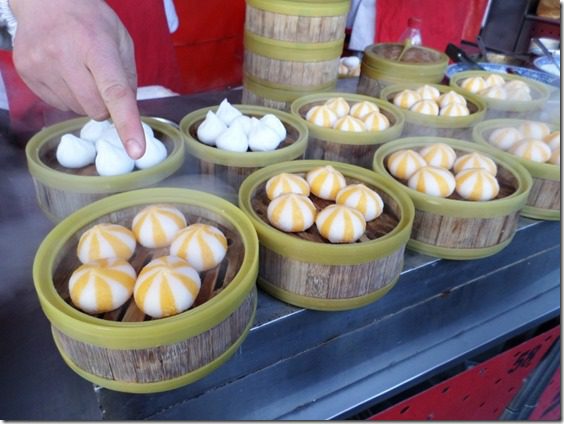 Crabs
Intestines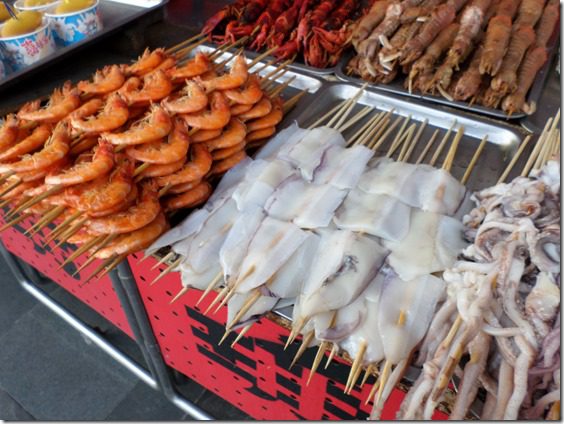 Snake was something the vendors seemed to be pushing a lot as we passed by. I'm not sure if that's because it was a novelty item or what. But, I heard it had a lot of scales or bones or something and would be difficult to eat.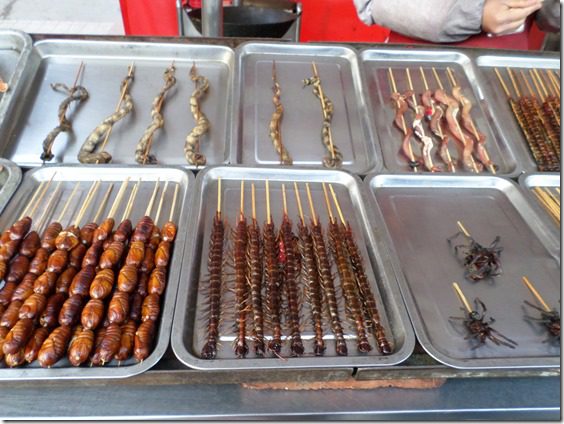 Starfish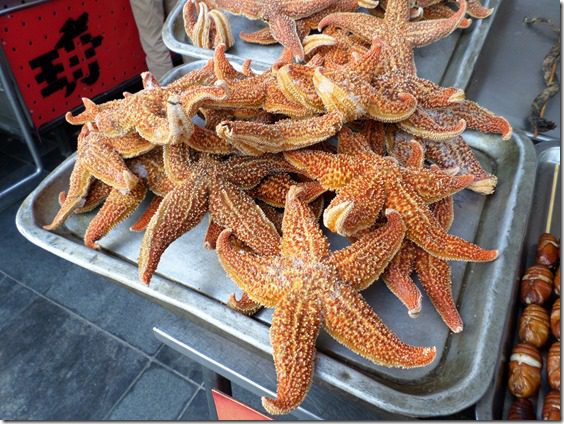 We started with a beverage as we wandered up and down the street.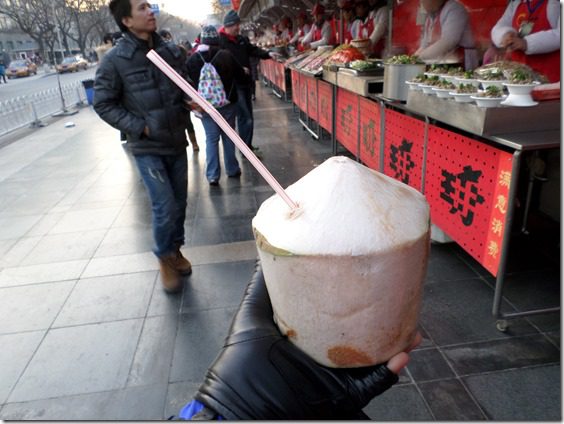 Like I mentioned, there were not a lot of sweet or dessert options but I did spot a churro looking treat!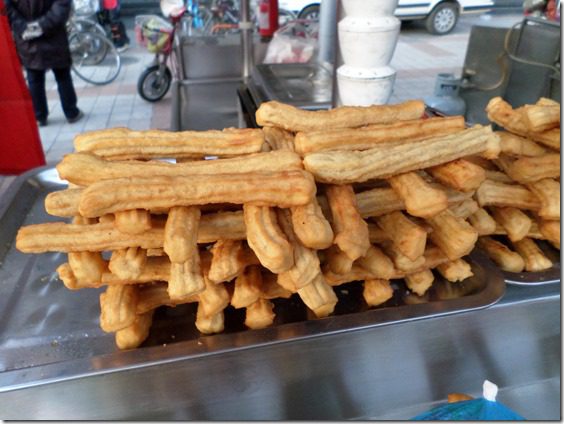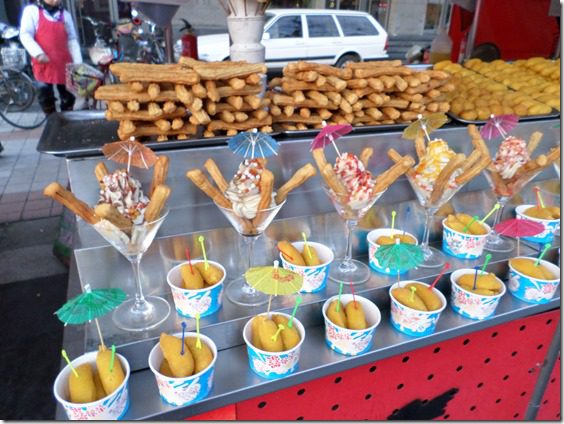 Testicles
Finally it was time to bite the bug bullet if you will and make a choice. Ben ordered a stick of silk worms. The guy grabbed the stick and put it in a huge pan of hot oiled to fry it up.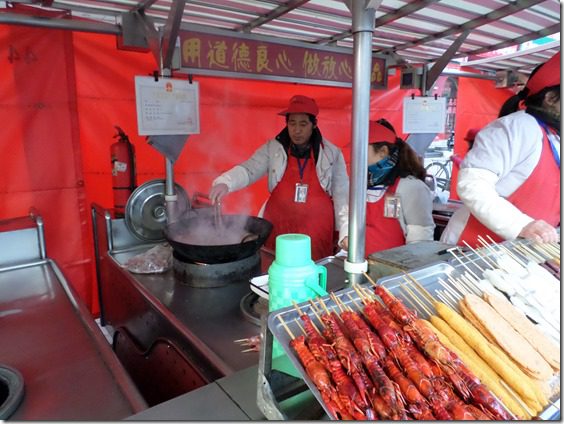 I am about to eat a bug…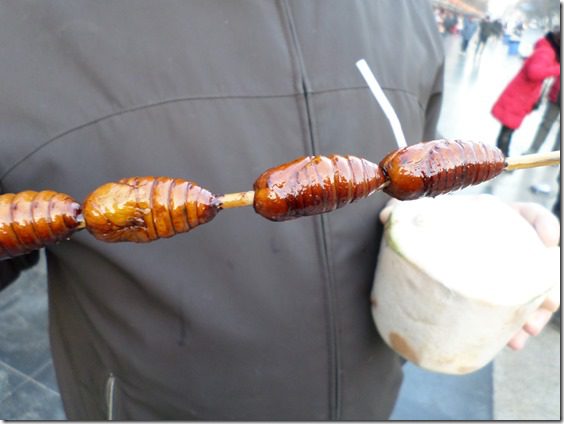 I did it!  It wasn't great, but it wasn't bad either. It had a very mild burnt nut flavor (but that could be from the oil?). The weird thing about it was that it was mushy on the inside, but the outside was very hard to chew, almost plastic-y.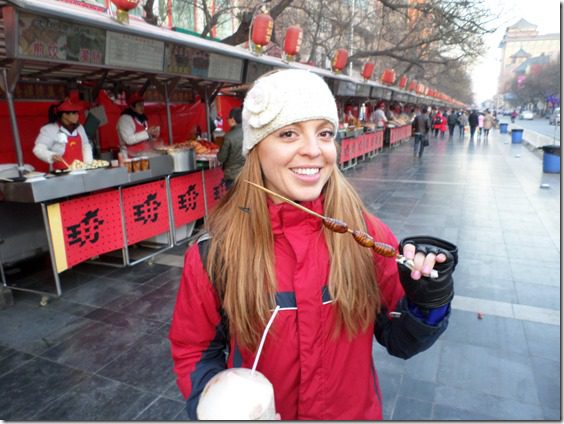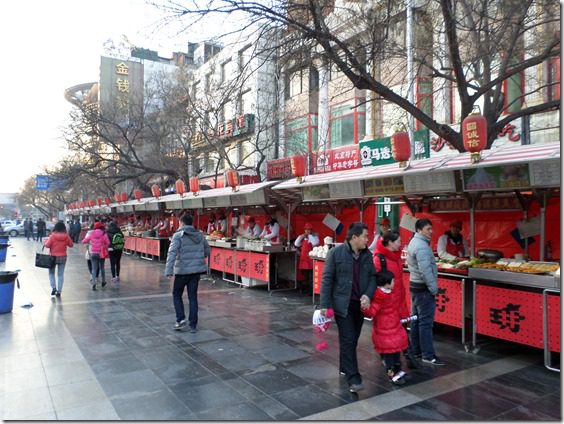 But, we weren't done there. Ben wanted to try something else. He got a stick of crickets and ate those. I passed as I have a one bug limit.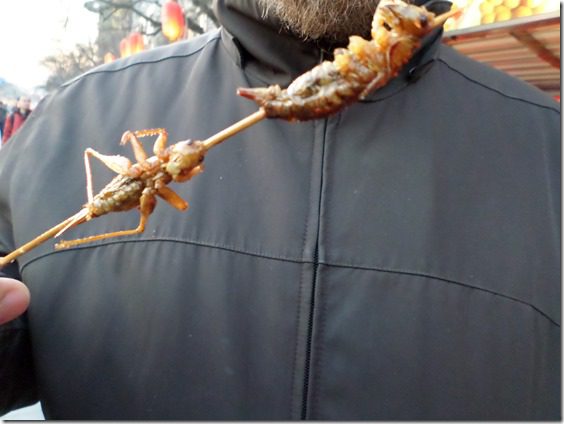 I had been watching what the locals were ordering and it seemed like a lot of people had squid on a stick. So, I ended with that. It was seasoned with what tasted like Old Bay and actually pretty good!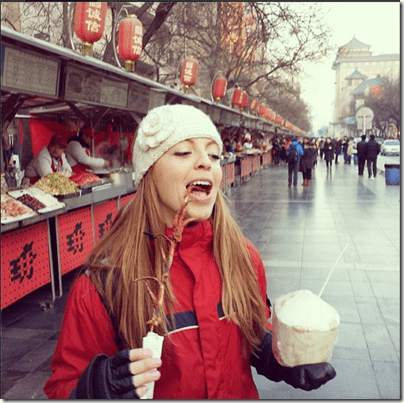 We stayed around for a while and ended up heading home past dark. This was my second favorite part of the trip!!
Question: What food would you try?
What food would you NEVER EVER EVER try?